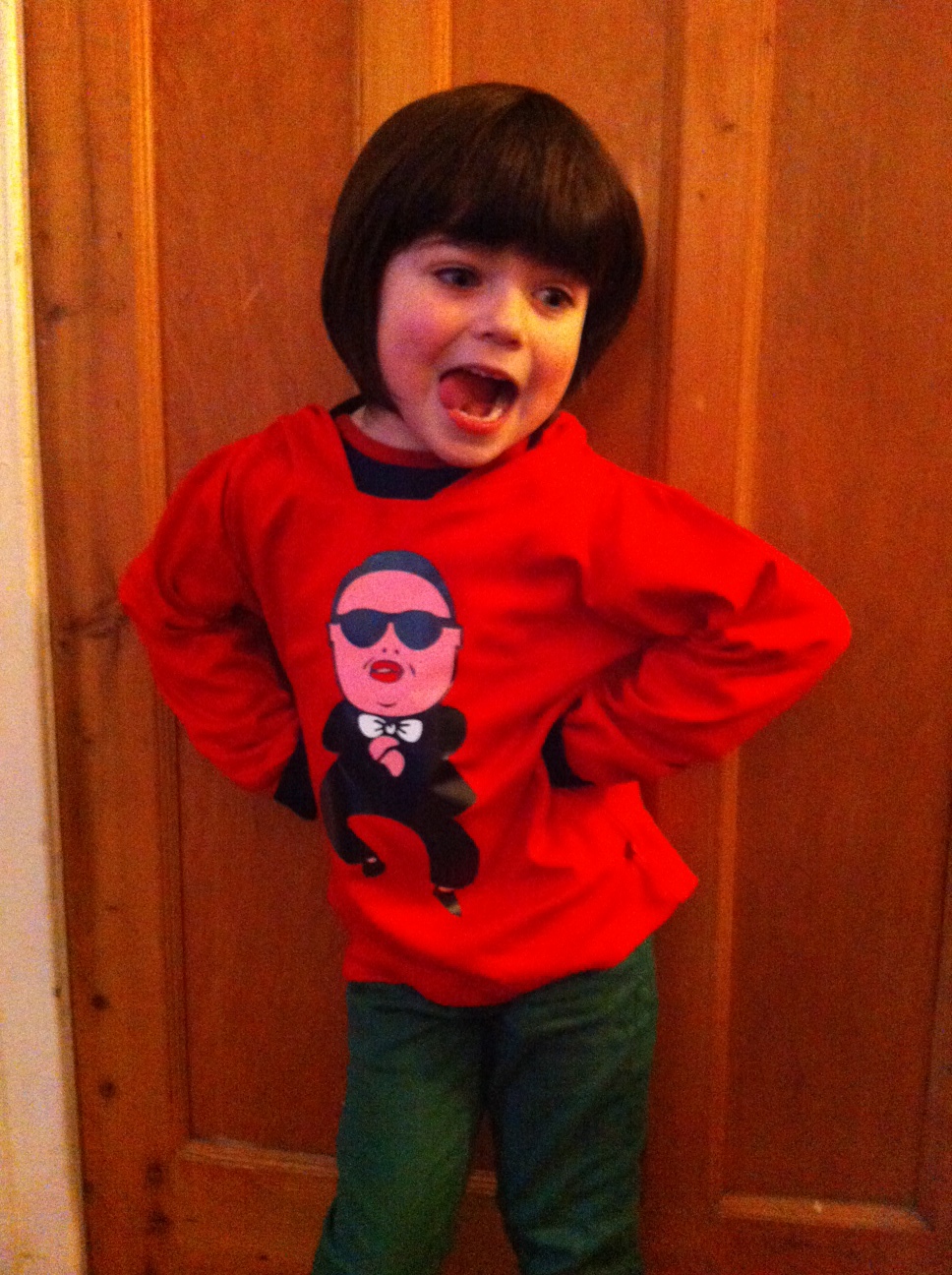 I've been buying Stardust Kids clothing since my son was born. It was one of the only 'alternative' baby clothing brands five years ago, and the fabric quality was top notch for the washing and rewashing that baby grows need.
Now my son is five and has his own taste in clothing already. He asked me to hunt out a plain red hoodie, pull-over, not zip (fussy!).
When I suggested this
www.StardustKids.co.uk
Gangnam Style print hoodie, suddenly the idea of a plain one went out the window. It's available in a range of colours and also as a t-shirt.