Severed heads, dragons and snakes on the catwalk along with Alessandro Michele's gloriously quirkily campy and kitsch designs for Gucci as they showcased their Autumn / Winter 2018 Ready to Wear Collection in Milan this week.
I love it as there's a real 70s and 80s feel to a lot of the tailoring. There are designs that remind me of air hostess uniforms of yesteryears, and power suits of the 1980s'.  
You can check out every single look, and there are close to a hundred, on the Vogue website.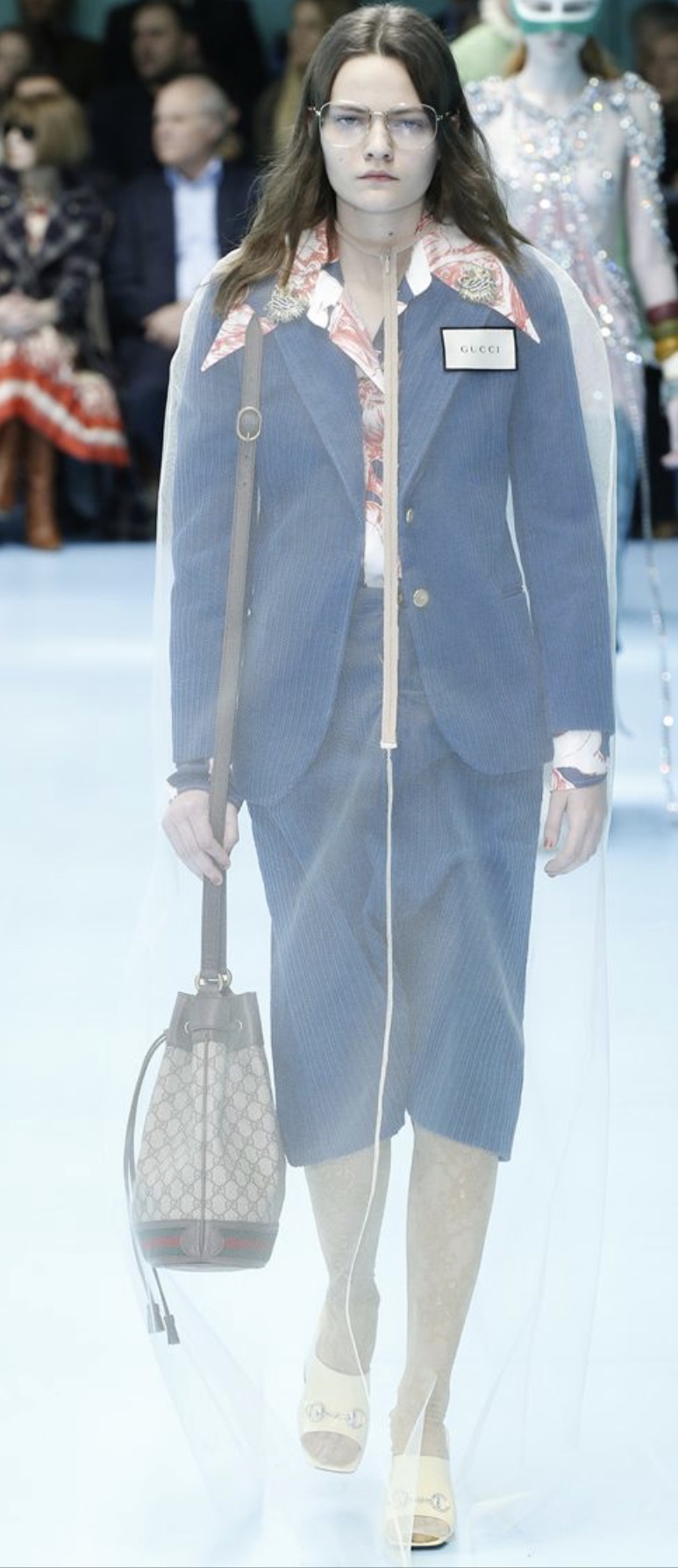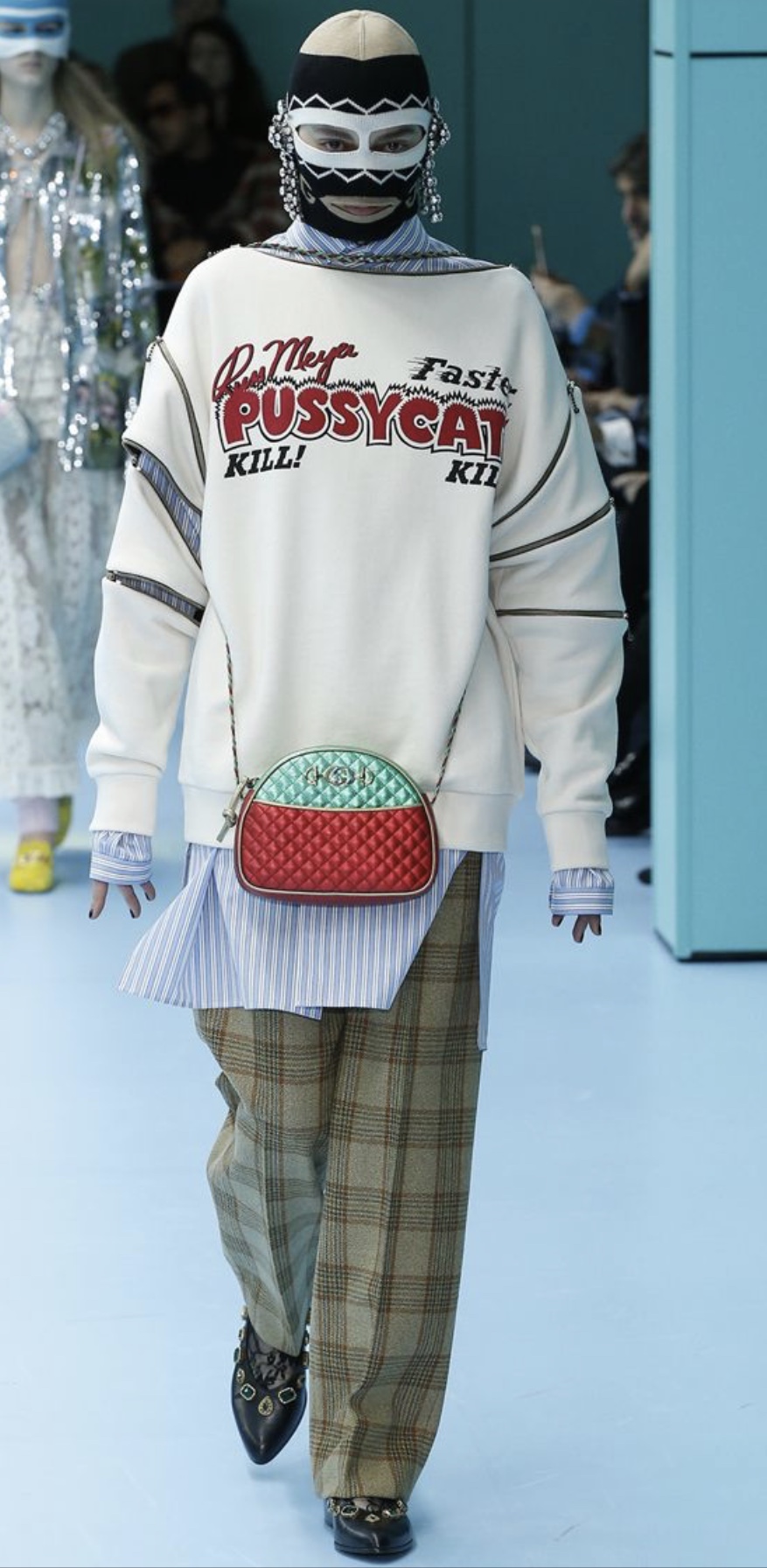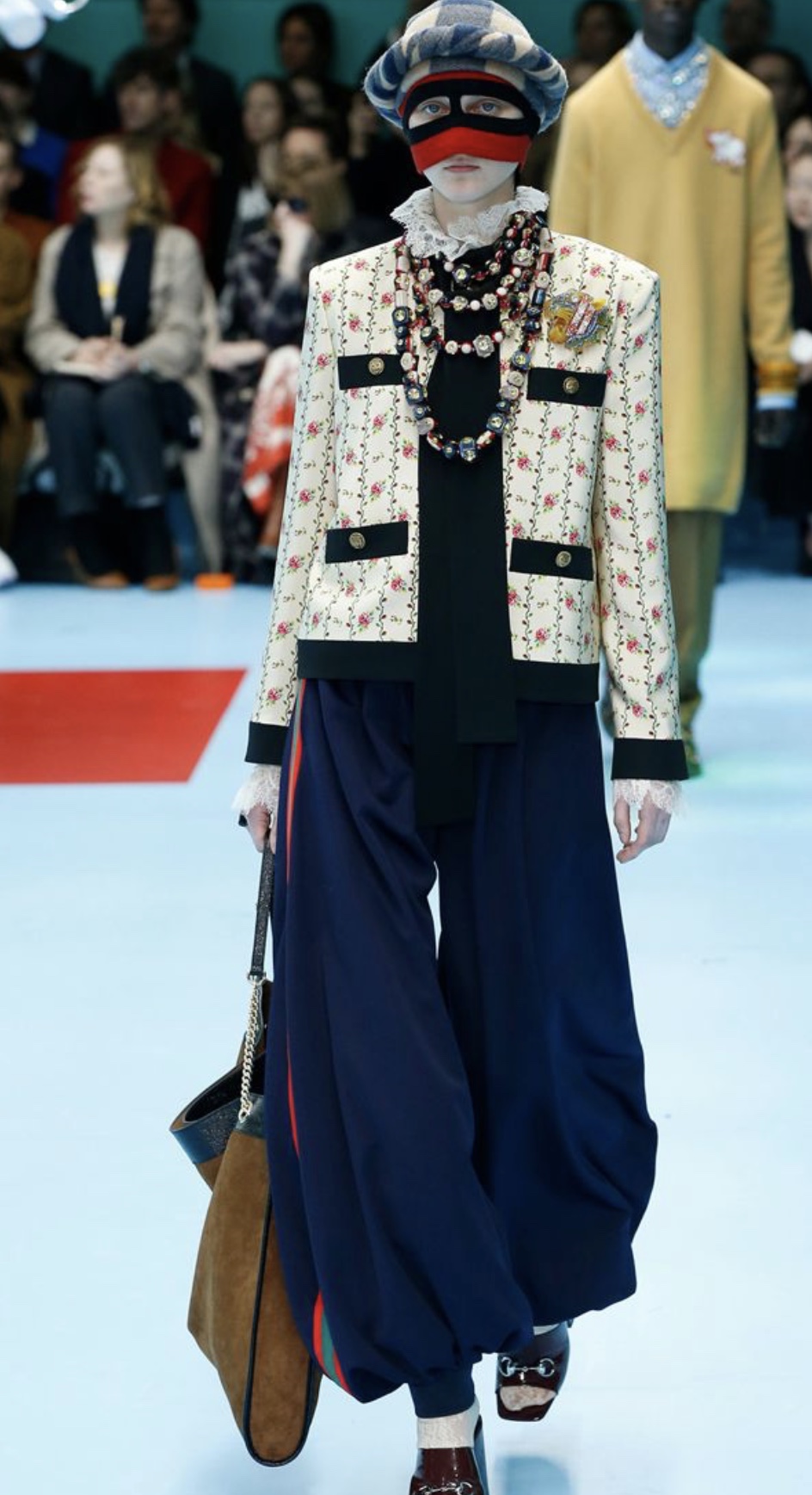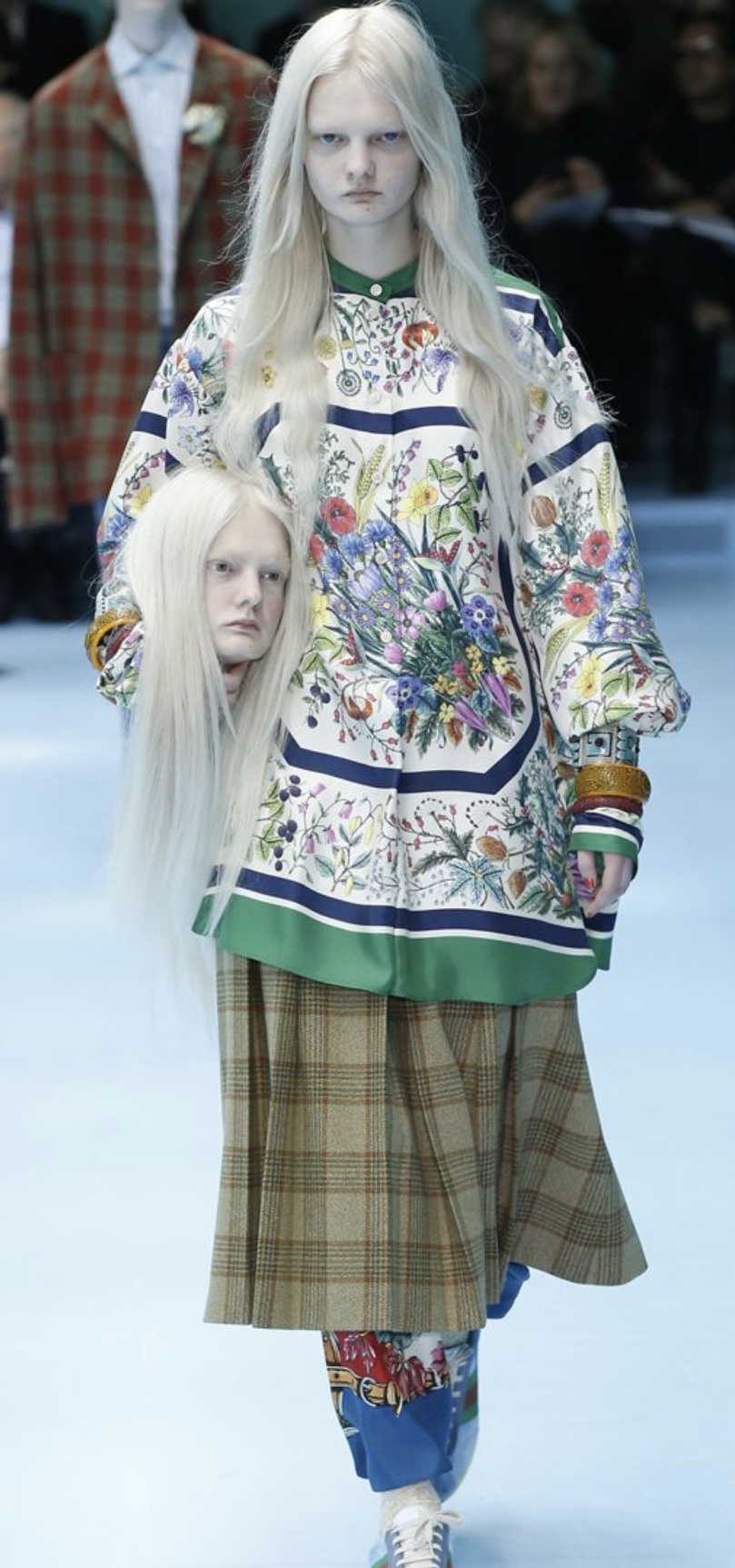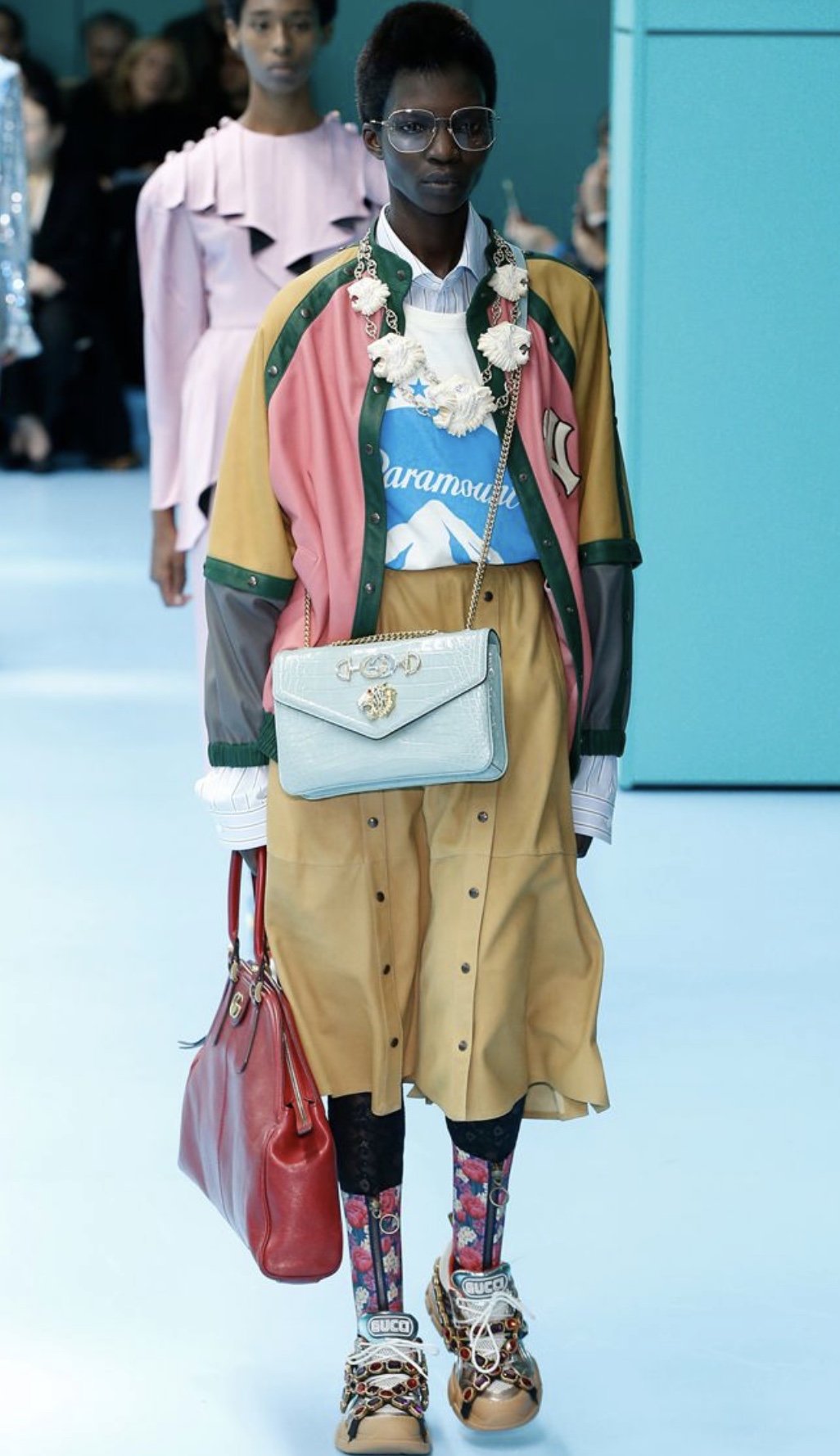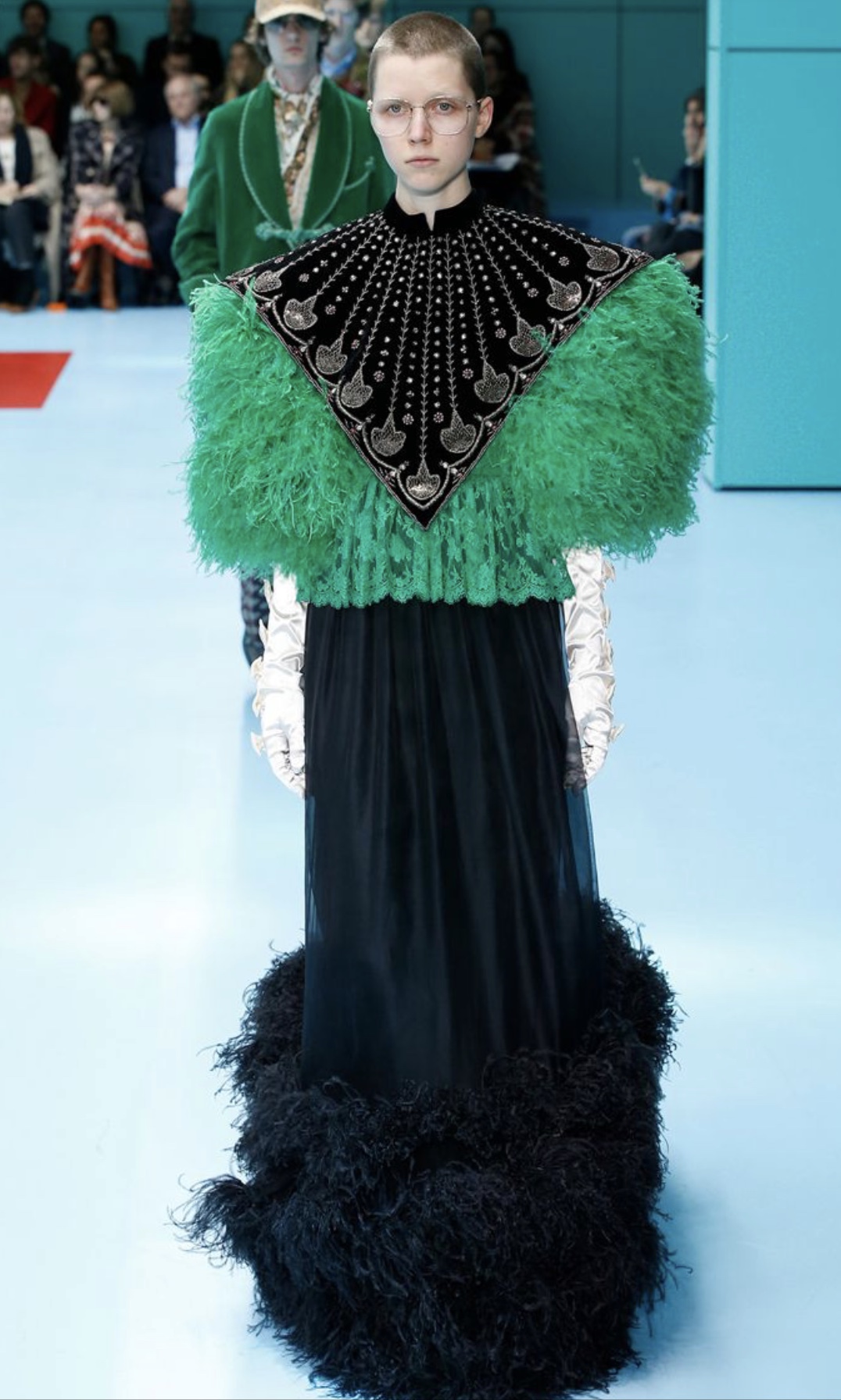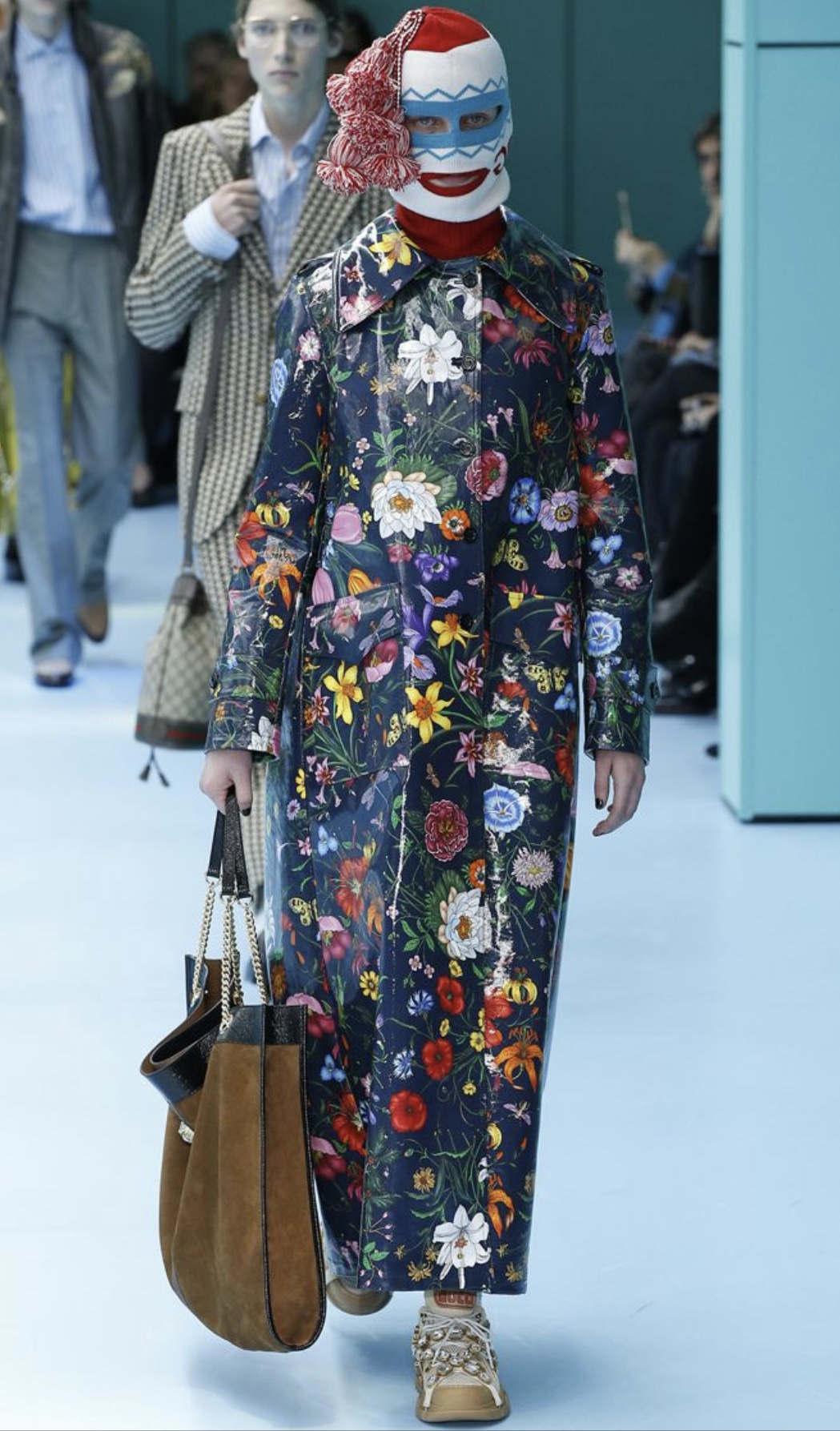 I can never afford even the Ready to Wear Collection, but I do keep my eyes peeled for accessories that are 'heavily inspired by' Gucci designs like this arm band.  
Bees are out, but tigers and snakes seem to still be in, as well as dragons, so those are the beasts to be looking out for when you are searching for bags, jewellery, shoes etc. if you want a Gucci look but not the price tag. Add some red and green and you're all set!