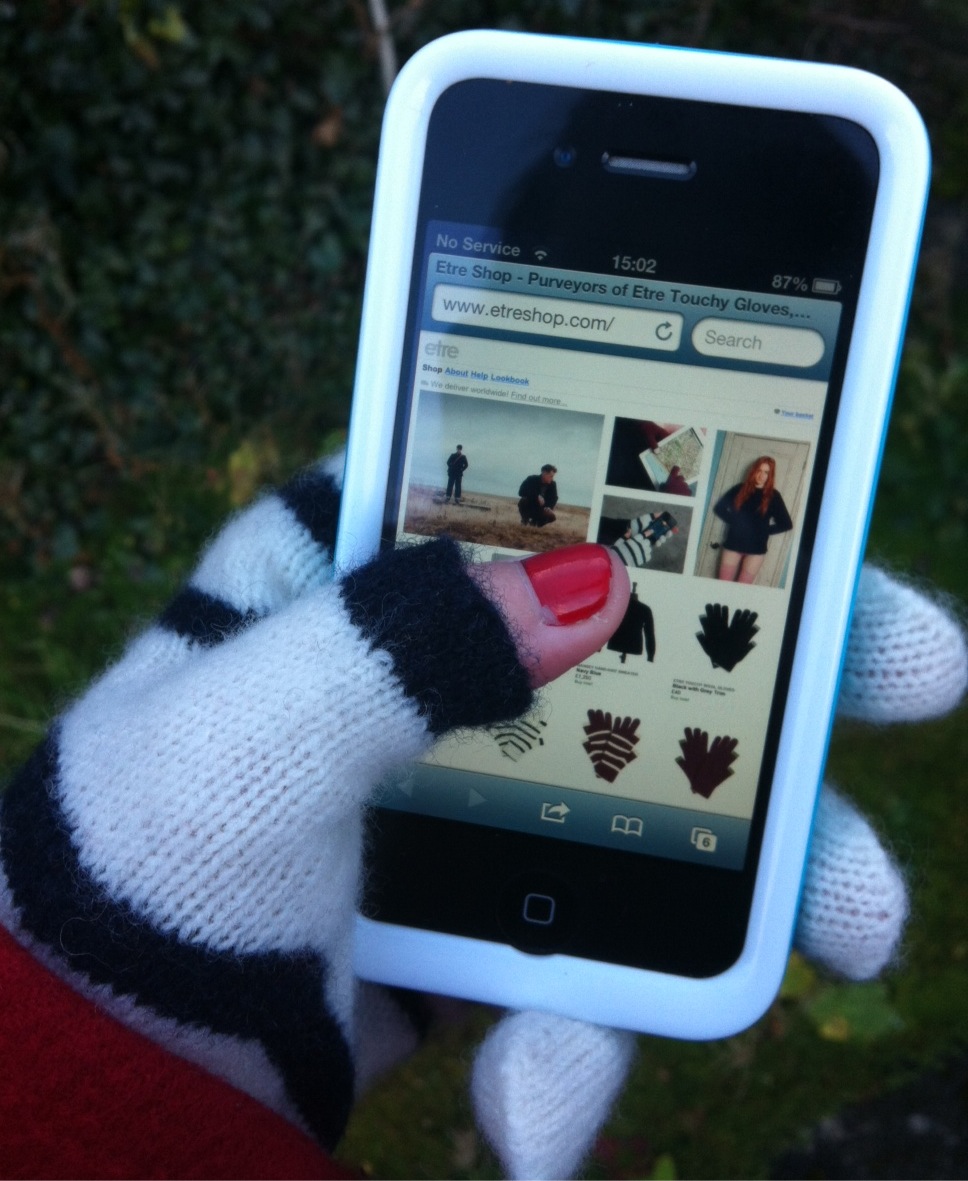 Last winter I bought myself these fancy as hell brown leather gloves. I was the bee's knees. Until I realised I am surgically attached to my iPhone, so whether I was waiting outside school for my son or spotting something in a shop window I wanted to photo & price check, the gloves spent more time stuffed in my pocket than on my hands.
Internet access always won over hand cosiness. Etre emailed me with their nautical autumn/winter collection & I immediately spied their Touchy Gloves.
It's the natural evolution of gloves for us smart phone addicts, simply removing the index finger tip & thumb means you can tweet from the bus stop without having to undress your handies.
Sea-faring colour schemes are my favourite, and would also make a great gift for Dads who are notoriously tricky to buy for at Christmas.