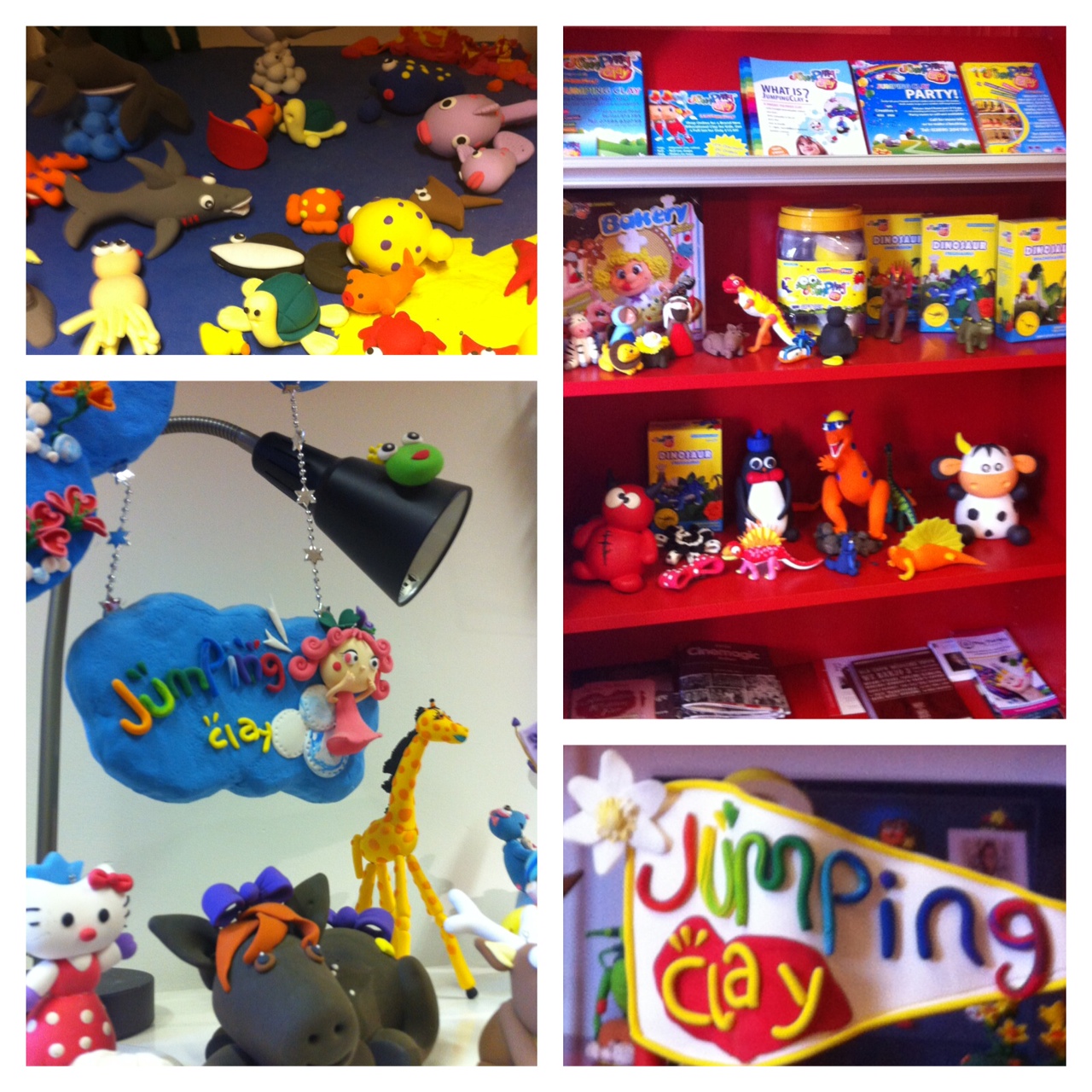 I'm pretty contented with being born in 1980 & being an eighties' kid with the best cartoons and toys, but every so often something makes me wish I was born in the 2000s.
My visit to Jumping Clay today was one of those moments when I found myself jealous of my five year old, and wishing it was something that had been around when I was little.
www.JumpingClay.co.uk
Jumping Clay is a unique workshop & hobby course venue, with academies through out Northern Ireland. There are two venues in England, one in Galway & one in Glasgow, for my readers further afield.
As well as one off visit workshops, they offer parties where children can all make & take home a creation. There is also a weekly class where kids can advance their modelling techniques and learn about the world around them through play.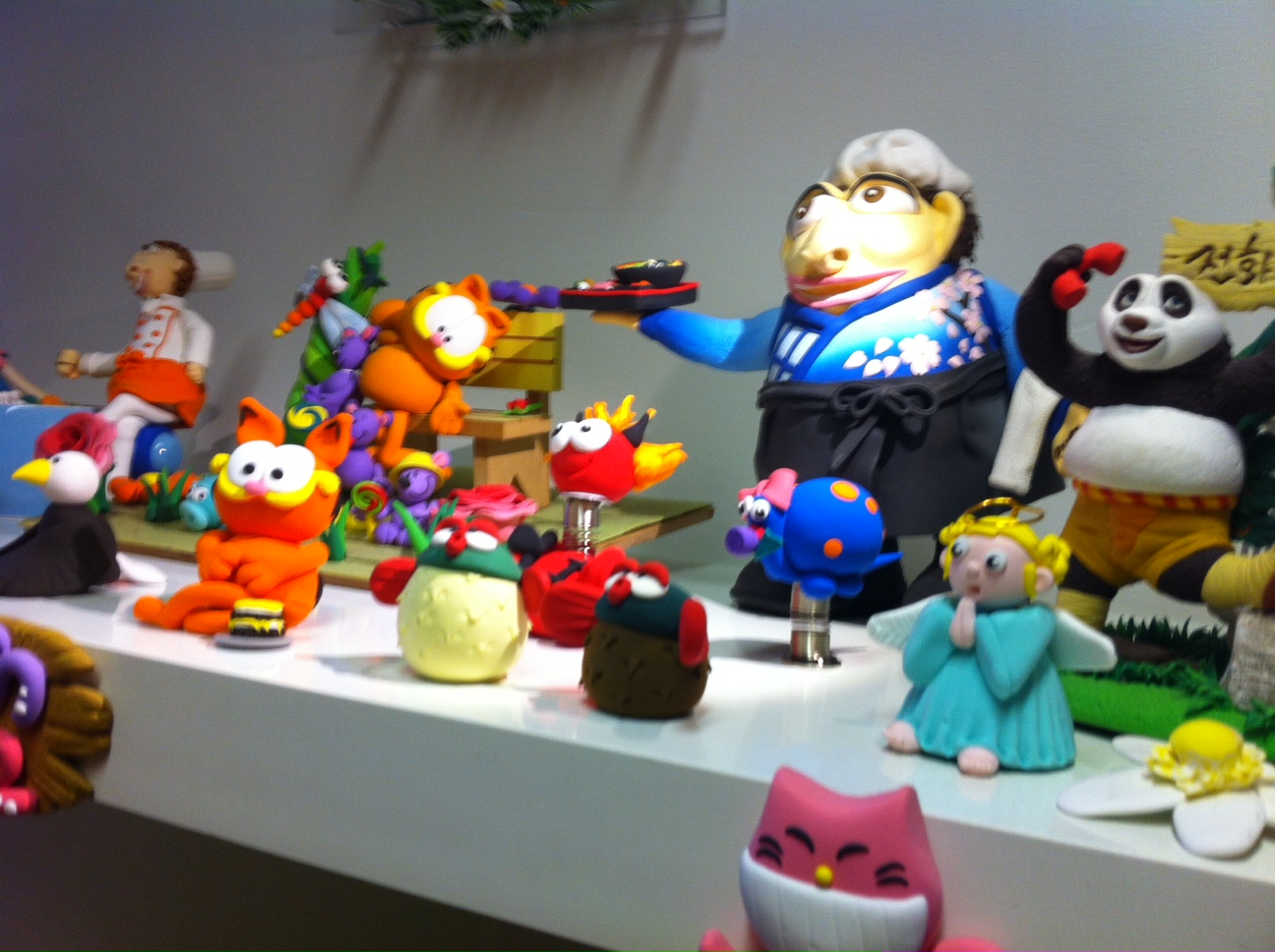 Jumping Clay also goes on the road, holding classes at Children's Hospices & workshops with the elderly. The creative process is so simple, but truly relaxing & therapeutic. We visited the bright, fresh & clean Belfast Jumping Clay, very aptly located right opposite the Ulster Museum, as who knows where encouraging your child with sculpting could end up!
Caroline showed us around, the shop where you can buy take home kits, or ready made models as gifts. Upstairs is the workshop room where parties are also held, with room for party food & cake too.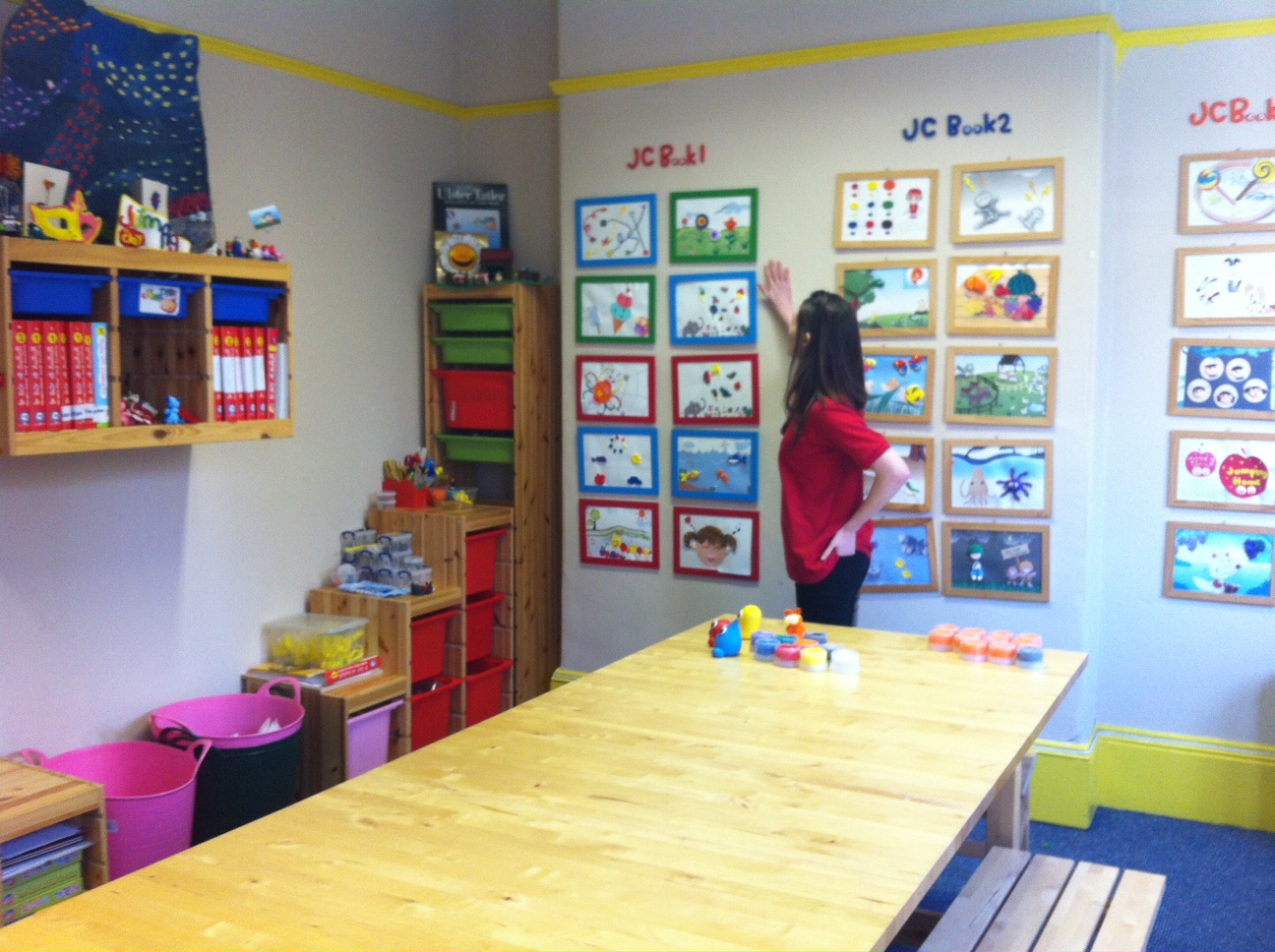 My five year old son perused the dozens of model ideas, and picked a penguin to make himself.
Nicola was his guide to his first ever Jumping Clay session. I say first as we've already had to promise we will be back, he's a big fan!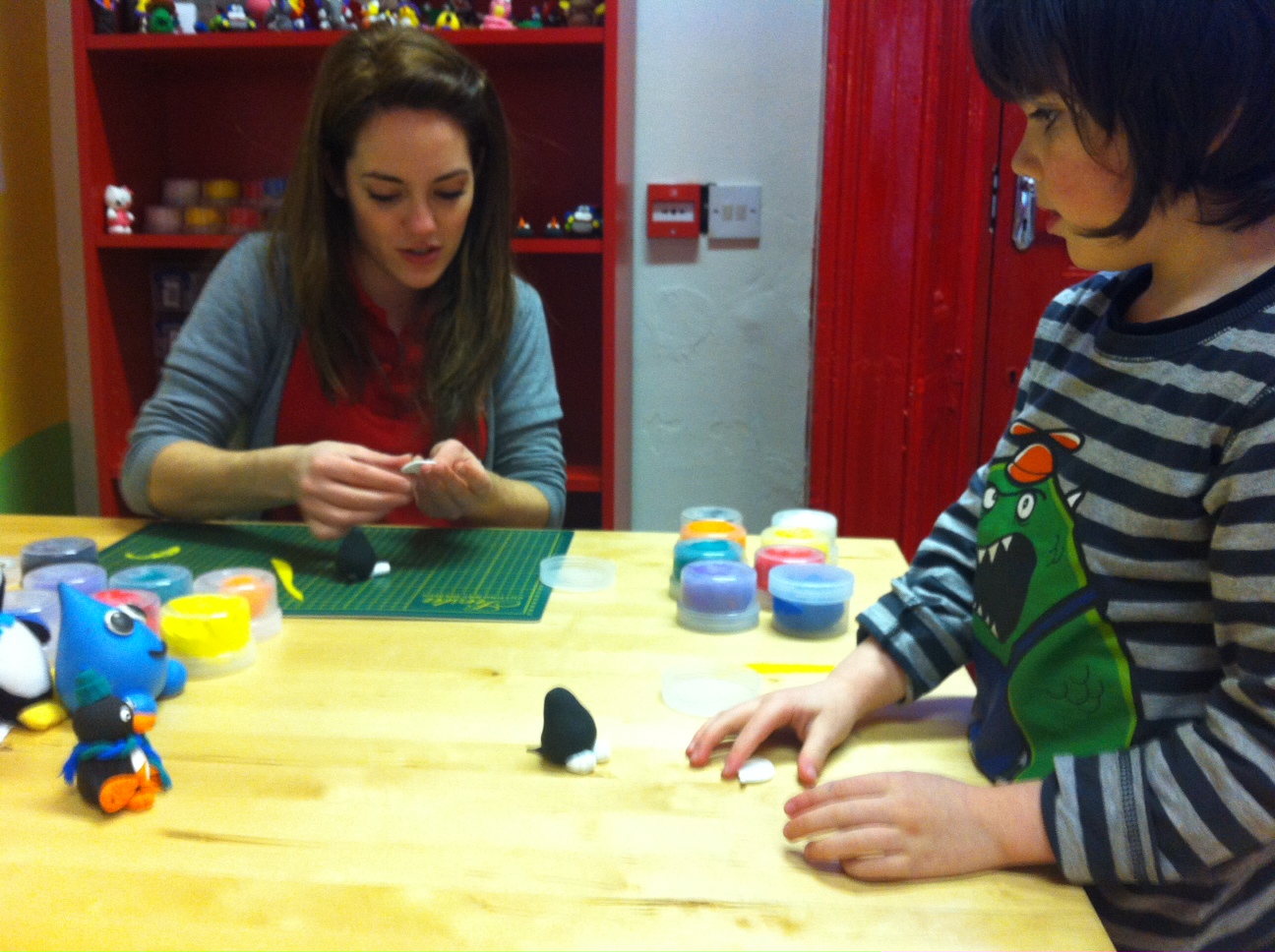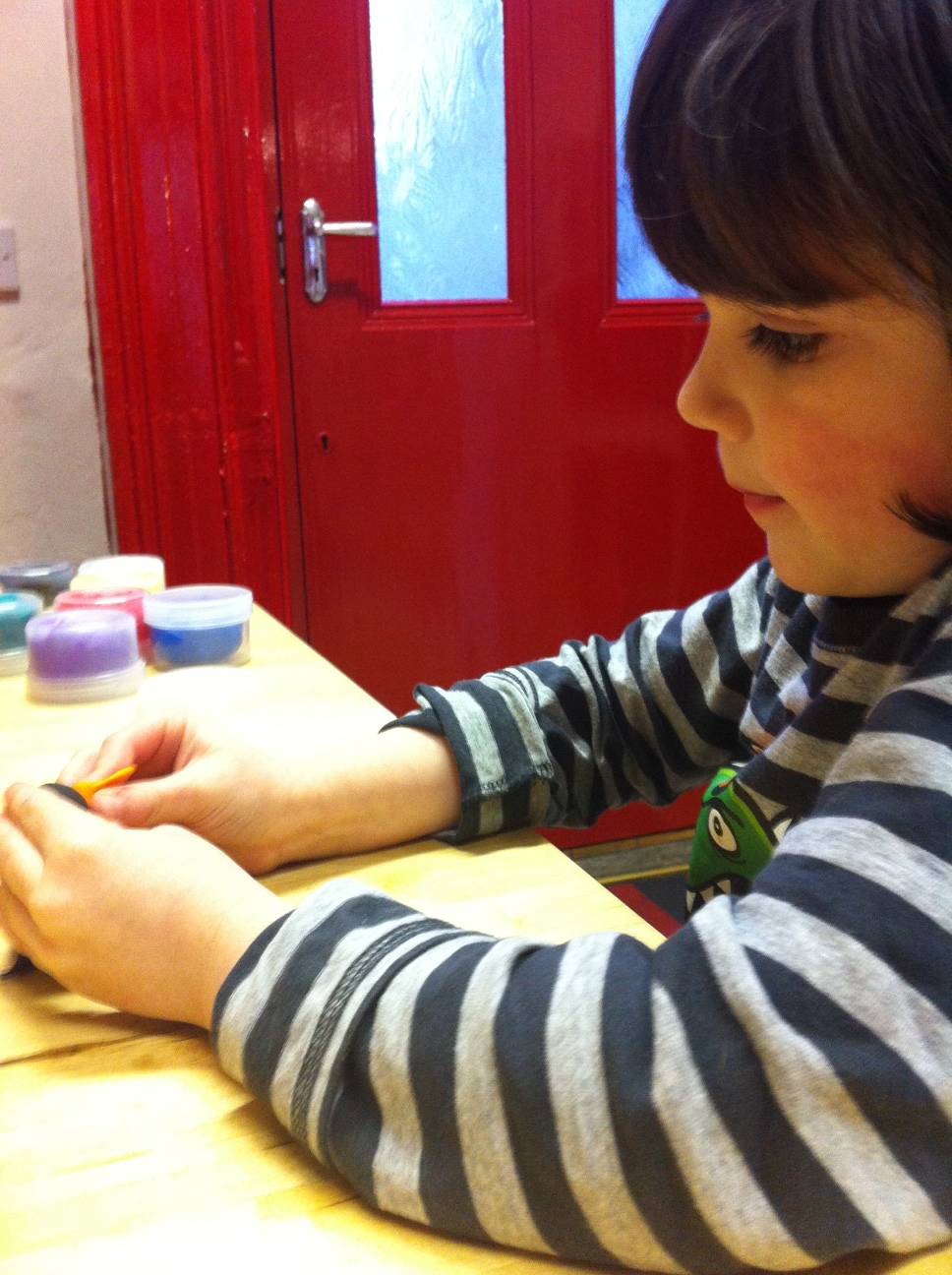 For his first time, he was pretty good. He made the penguin totally himself, under the expert guidance of Nicola who is one of the specially trained instructors. The clay itself isn't like any other modelling putty I've come across, it's different to Playdough & Plastercine, it's more springy and light. It's not messy either, and smells like jasmine. It doesn't need fired, it simply dries out overnight and becomes a lightweight, sturdy model.
We are already planning a return visit, and my son has started teaching Dad how to make a penguin, now he's the expert!
Plan your own visit at
www.JumpingClay.co.uk