My husband turned 28 yesterday & for one of his presents I bought 'commissioned' cupcakes from Claire at
www.LilyPinkBakery.com
"Vanilla sponge with Kraken chocolate ganache, Coca-Cola buttercream & Kraken infused caramel drizzle". They were even better than that sounds. Claire sells a wide range of cupcakes at St. George's Market in Belfast.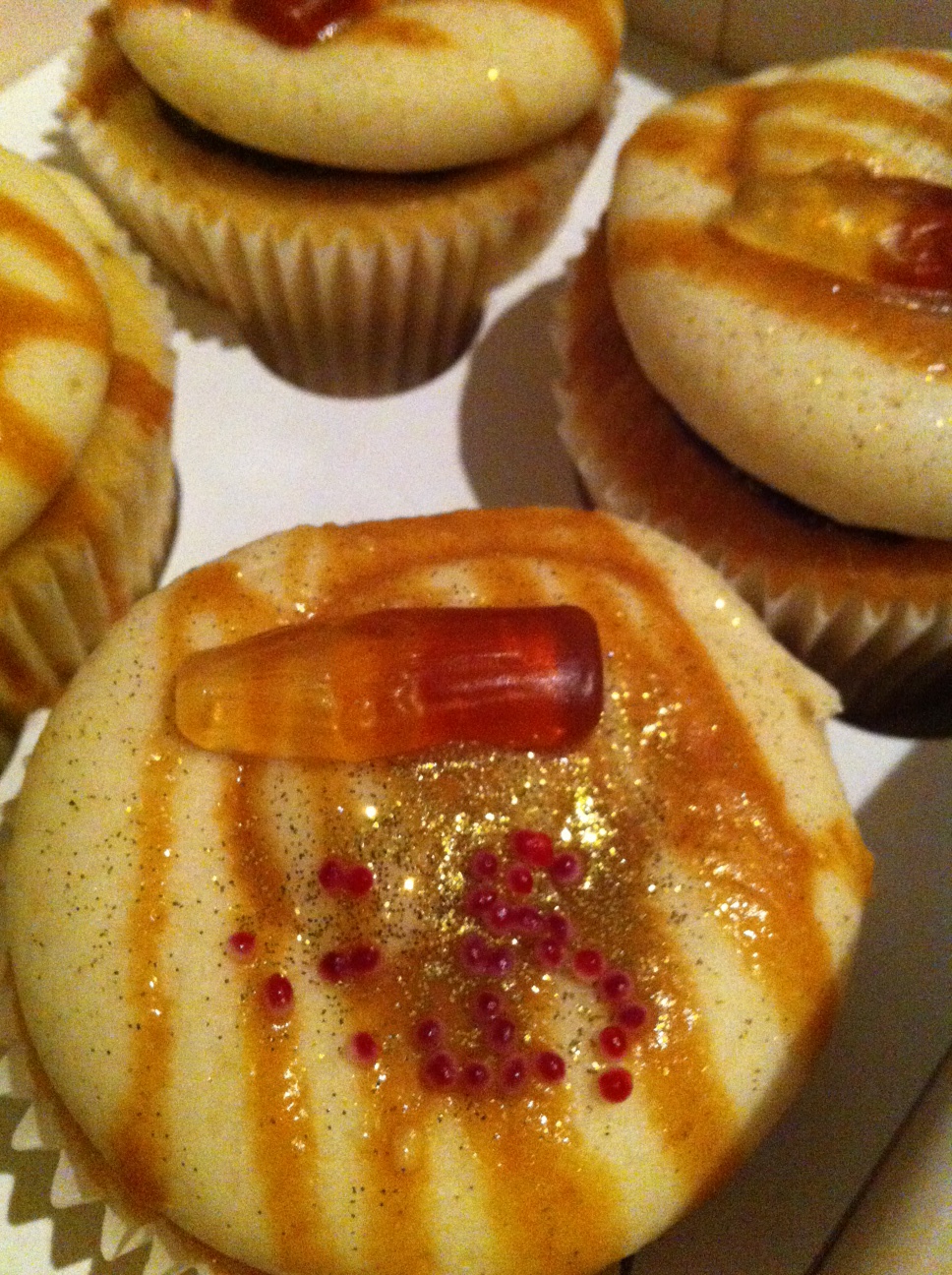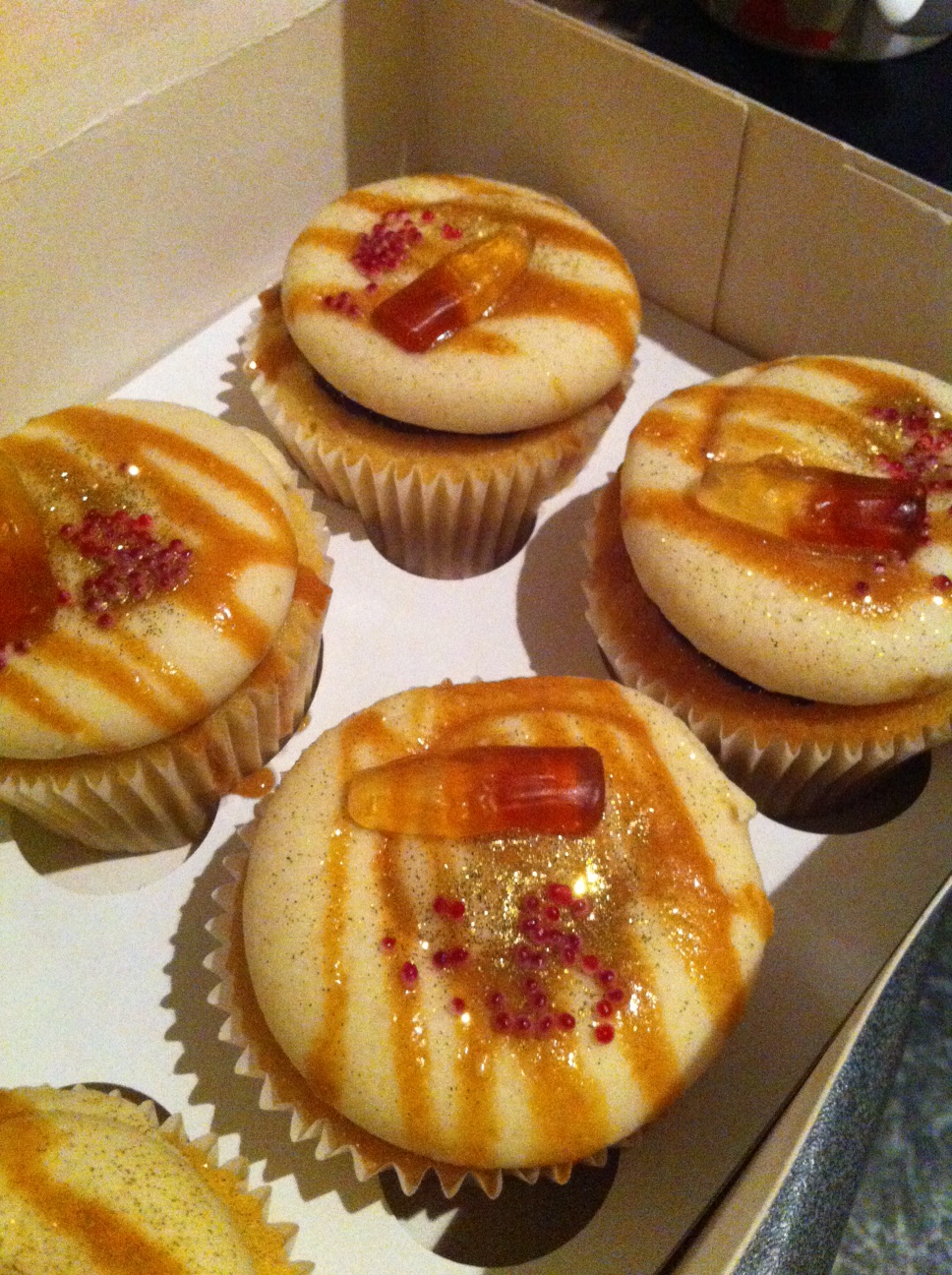 I also picked up this kraken print hip flask for a birthday present, from Etsy.
And this plush Face Hugger. Of course.