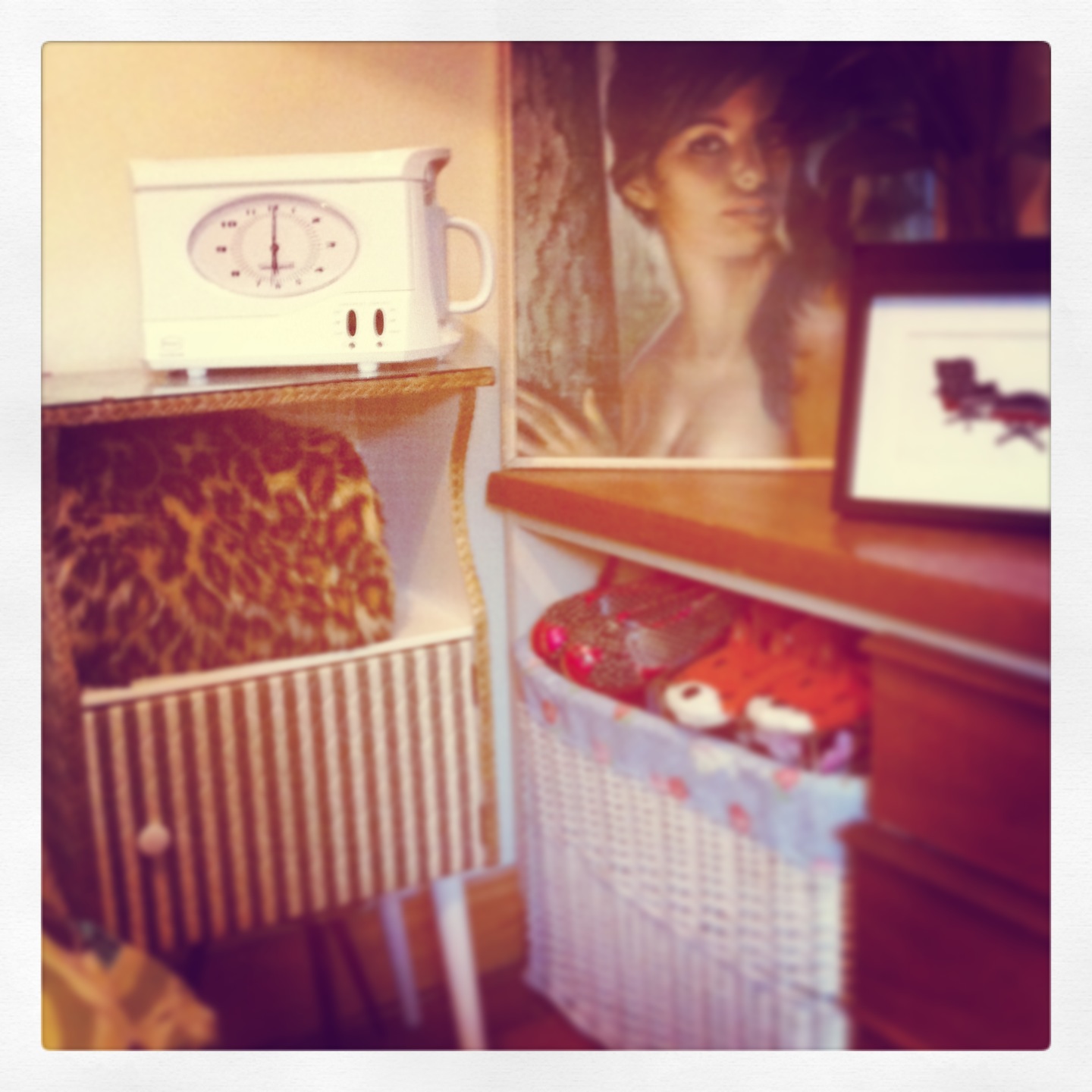 It's handy that you all know I'm a weirdo already, because I'm about to confide in you a childhood desire that definitely wasn't normal.
When I was about seven, eight and upwards, I was drawn to the white goods section of the Argos catalogue, to the teasmades. I didn't drink a tremendous amount of tea as a preteen or anything, but I was fascinated by the clock, kettle, often picture frame, mash-up gadget and the idea of having one in my own bedroom came with very grown-up aspirations. My parents, being good, non-boiling-water-giving-to-child parents, never ticked the Swan Teasmade off my Santa list, but it's one product that's always tickled my fancy to this day.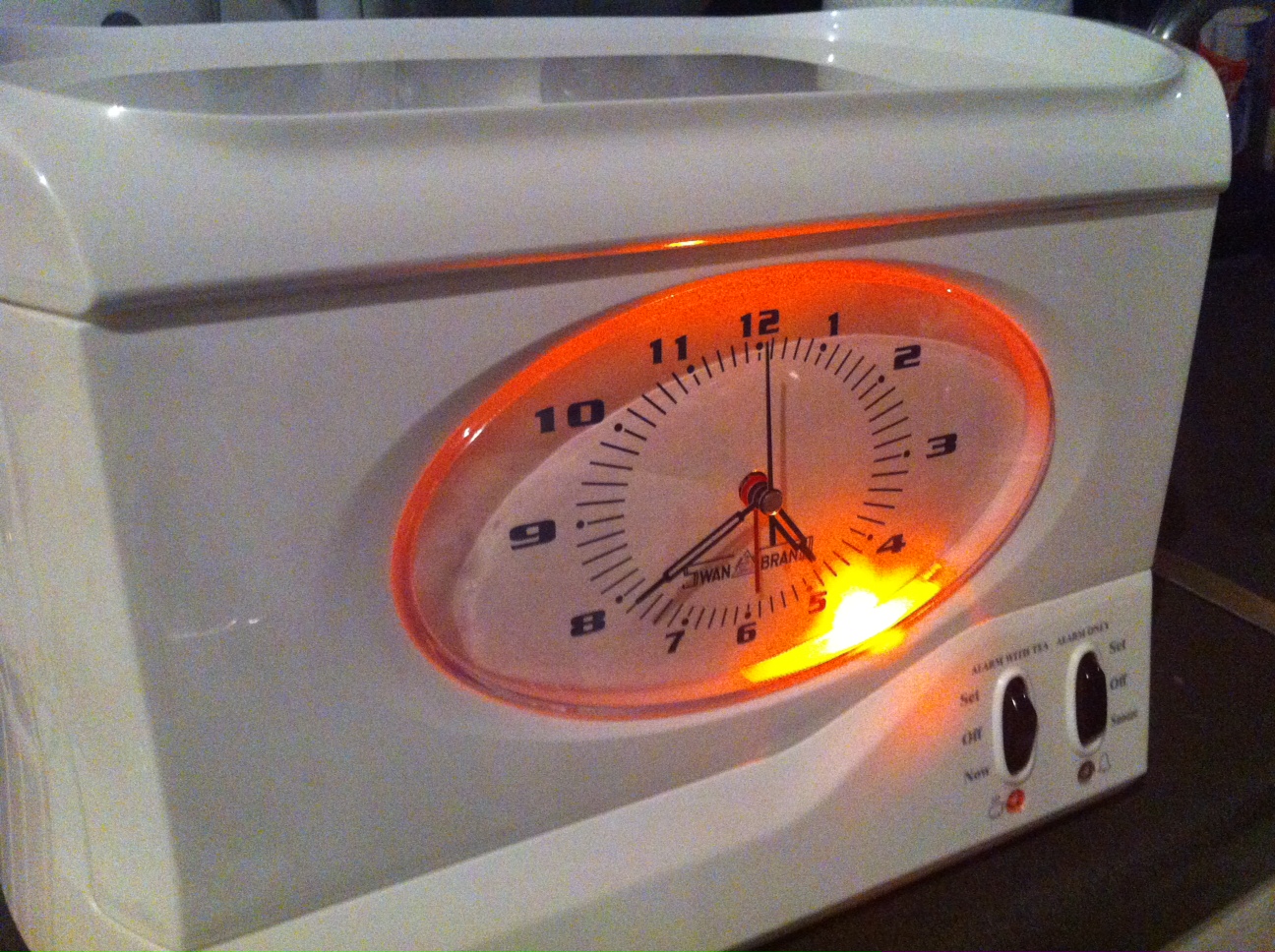 Now Teasmades are seen as vintage, and one of their original manufacturers, Swan, know that there are Nesspressos & fancy podded coffee do-dahs out there, but there are folks like me who still want a part alarm clock, part kettle gadget. So they brought back the Teasmade in 2009 after an absence of a number of years, to great success. There are a number of models available though www.JohnLewis.com and www.Swan-Brand.co.uk fulfilled my lifetime dream of Teasmade ownership and sent me their crisp white model.
It's my very own non-weaponised Transformer- half alarm clock, half tea pot. Brew-a-tron!
And it works a treat. Makes enough tea for two cups & is self cleaning as only water goes inside the machine. I have M.E. and often have to sleep part of the early afternoon to have the energy for my son coming home from school, so now when I do I can set my Teasmade to wake me twenty minutes before the school run with a lovely pot of Suki Tea.
Then and Now. Many more vintage photos on the
www.Facebook.com/Teasmade
page