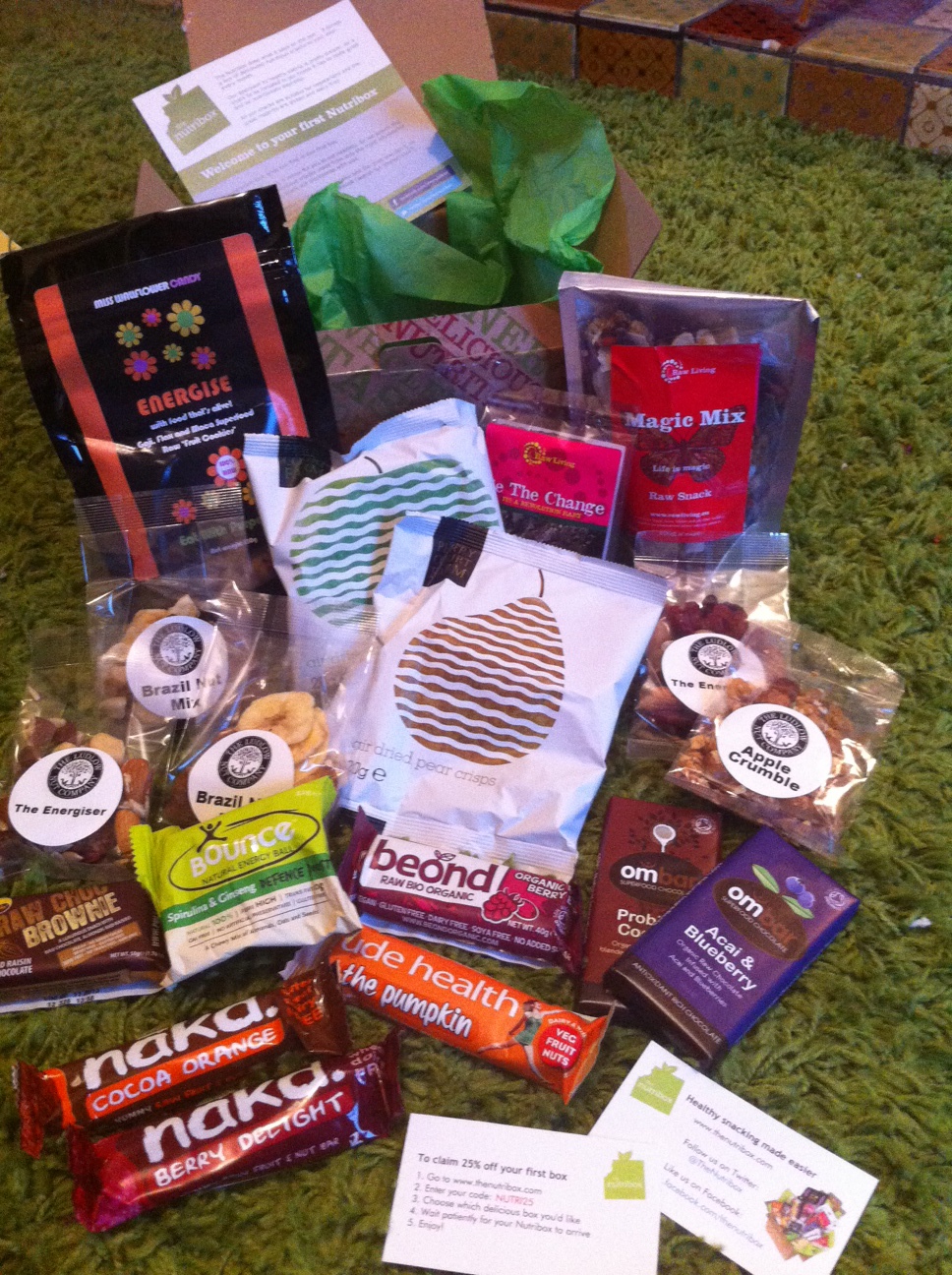 Let me get this straight. I am not a healthy eater. I'm a KFC & bag of Galaxy Counters girl. The idea of 'raw food' makes me think of carrots & nuts & misery & despair.
I do get a weekly Graze box, but I've even tweaked the snack choice algorithm there in order to ensure 3 out of the 4 punnets include chocolate. Yeah, that's right.
Anyway, www.TheNutribox.com Team offered to send me a trial of their monthly subscription, healthy eating goodie box, and while raisins & dried slivers of apple don't do it for me USUALLY, I'm also not one to turn down free food.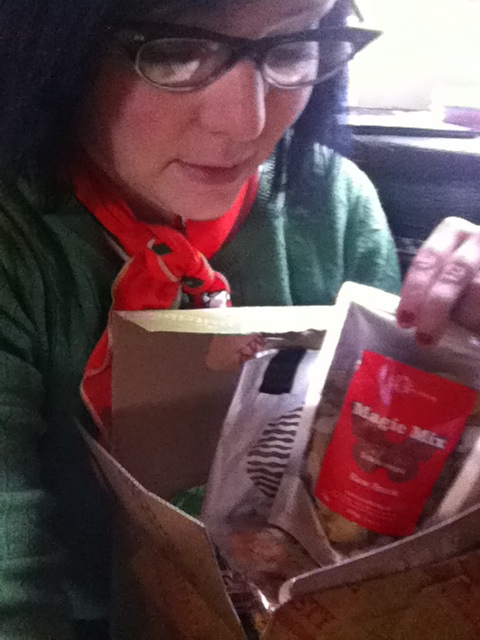 I opened the box to strangely appealing looking bars & bags. Alien looking to my chocolate aisle lusting eyes, but tempting none the less. Also ACTUAL CHOCOLATE, which obviously was my first stop. The Coconut Om Bar was amazing. Didn't taste like a health food at all, in fact I'm going to go out of my way to find Om Bars in my local health food shop.
The apple crisps are under 70 calories a bag and taste tangy & delicious. There was a brownie! A health food brownie! I'm sold, Nutribox. Would you like to try a box of treats out yourself? Claim a huge 35% off with the code KITSCH35 at www.TheNutribox.com
Join the chat on www.facebook.com/TheNutribox and Twitter @TheNutribox