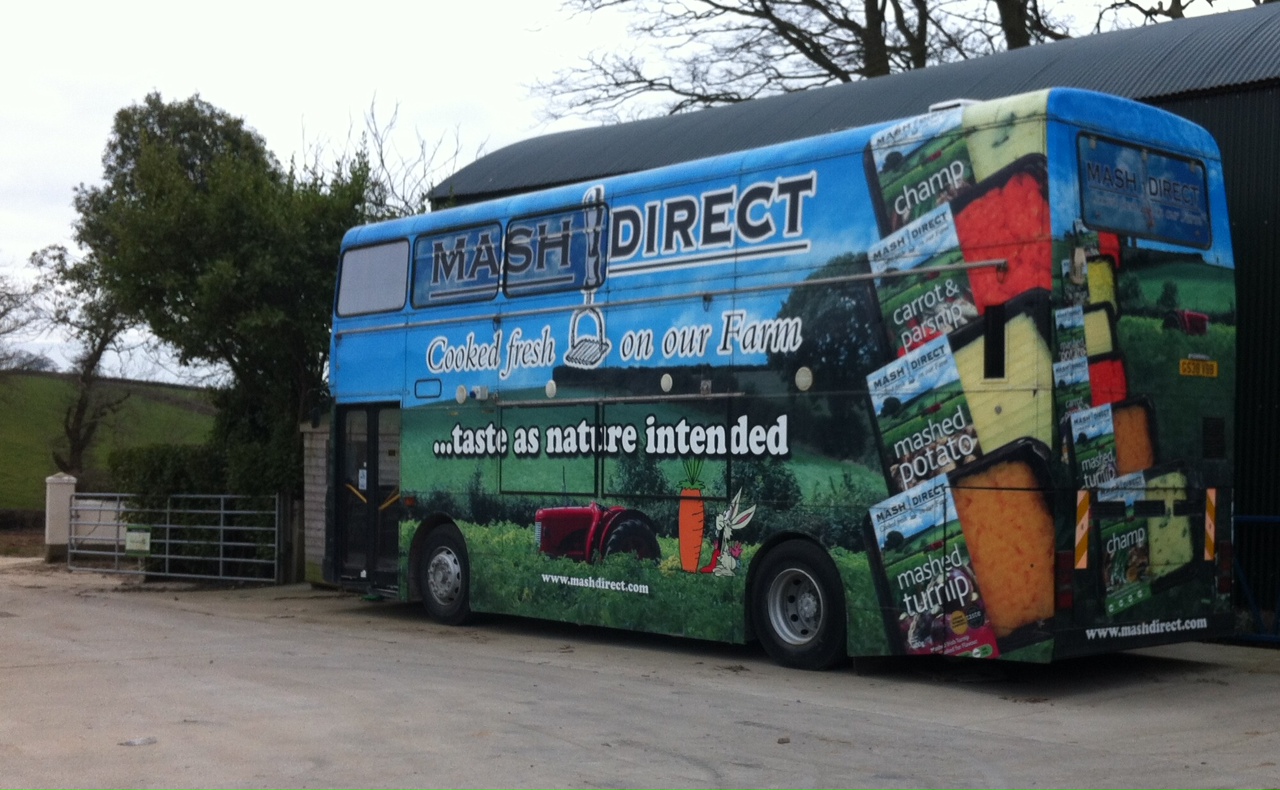 Just before Christmas I developed a bit of an embarrassing addiction to Mash Direct Green Cabbage. I'm talking about a pack a day, sometimes more. Then in late December they produced these beautifully sweet Brussel Sprouts with bacon, and I got myself a sprouts habit too.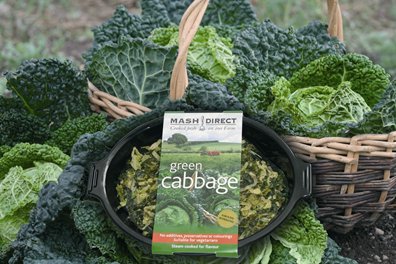 Being a nosy sort, I thought to myself, 'I must start pestering www.MashDirect.com via social media, and see if I can get a little tour of the farm, to see where my vegetable vice comes from'.
Luckily, Jack who's job at Mash Direct partially includes the Twitter side of things, didn't write me off as a nosy pants, and invited a selection of food bloggers from all over Ireland, and myself, to visit the family farm in Comber, not too far from where I live, here in Northern Ireland.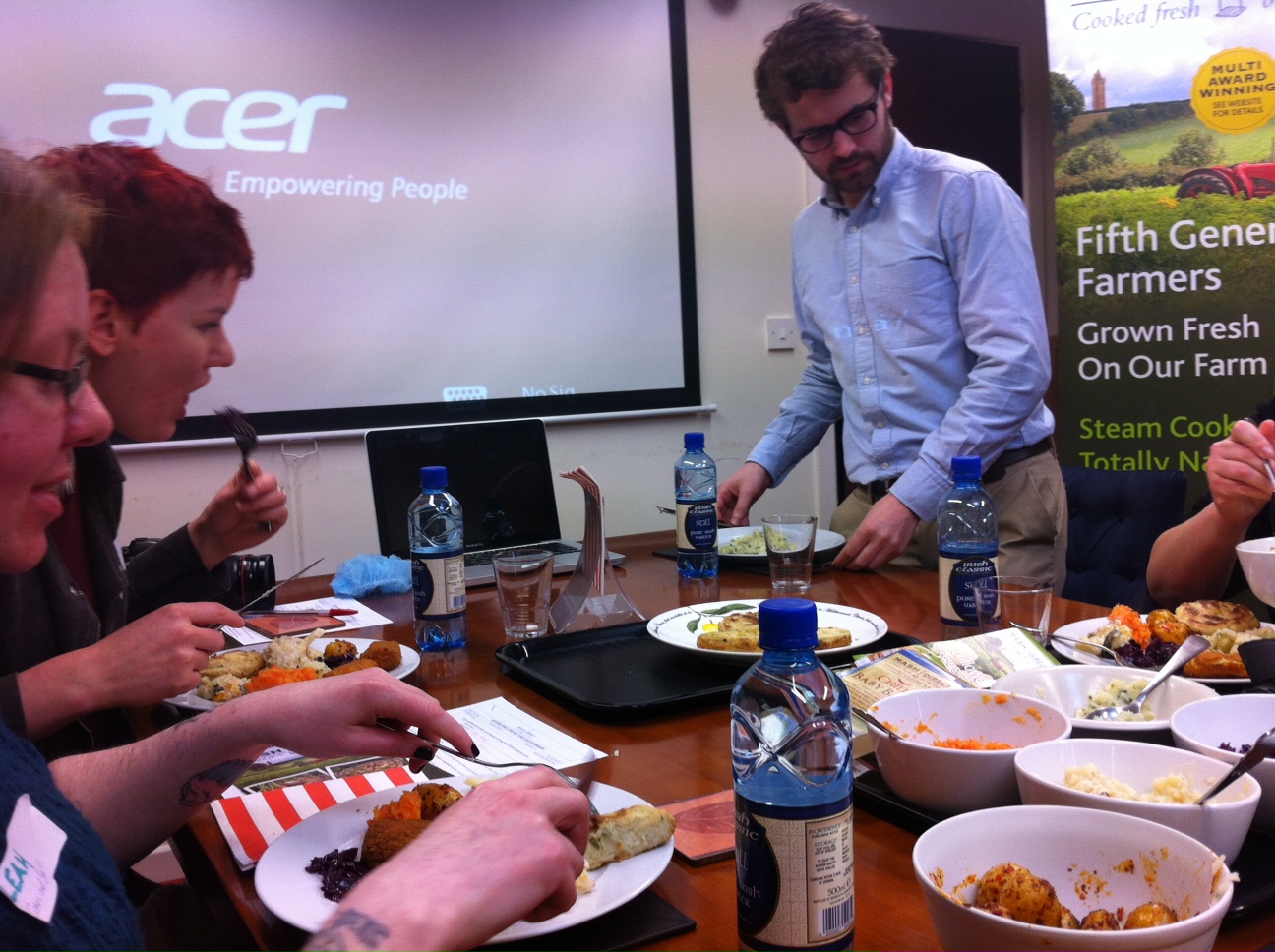 We were well fed, with lots of freshly prepared dishes from the Mash Direct range. I also am now a sort of mash expert, after learning all about the history of the family business from Tracy, Jack & Clare.
Started nine years ago by Martin & Tracy Hamilton and their neighbour Tony Reid, they started producing fresh champ to sell at St. George's Market in Belfast. The business has grown and grown, with Mash Direct now available all over Ireland, the UK and as far flung as New York and Dubai, but always fresh of course.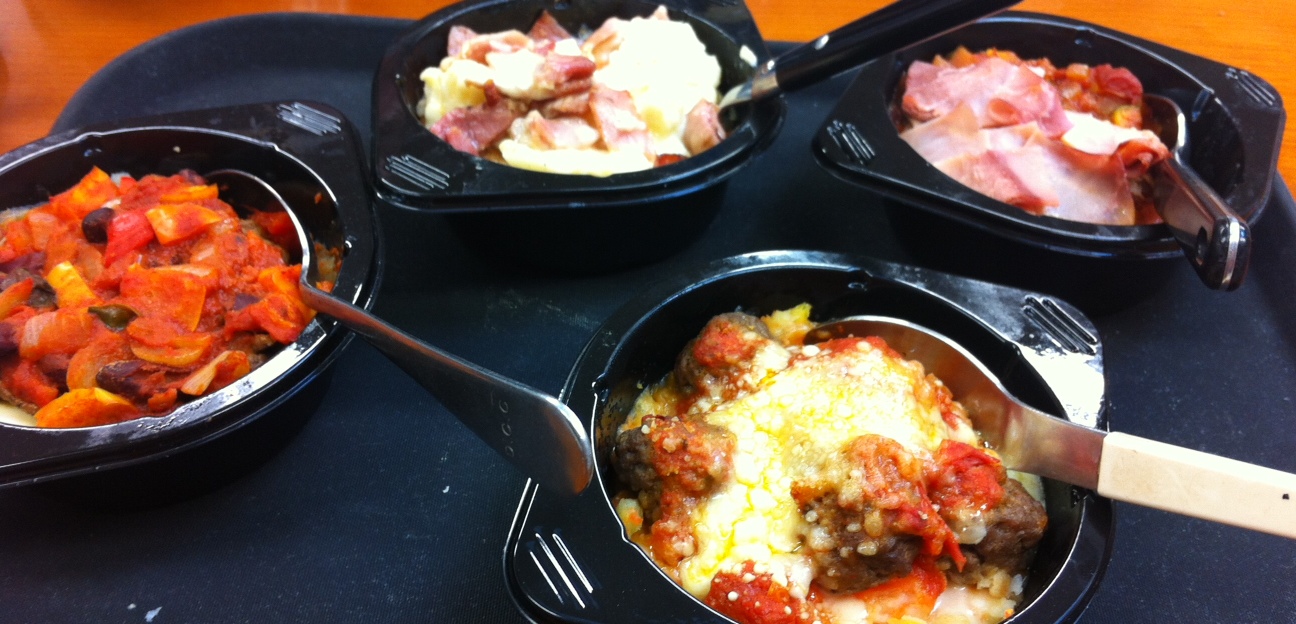 We got to test out some new recipes for their wonderful Mash Pots. These microwaveable, preservative-free pots are a hot and more appealing lunch time choice than sandwiches or wraps. My favourite from the current range available in Tesco etc. is the bacon and carrot pot.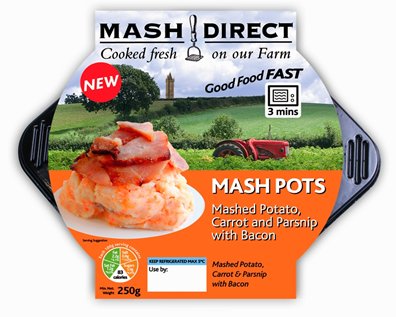 The Mash Pots are up for an Innovation Award at the end of this month, but it won't be the first time Mash Direct have been foodie champions. They have so many awards they've literally run out of wall space to hang them, making them the Mo Farah of mash potatoes, winning any competition you enter them in. Deservedly too, Mash Direct is different from other pre prepared brands in that there are no added preservatives or fake flavours. The mash is mash, the turnip is turnip. It's so natural it can be used for weaning babies. They use a seed that originates from the seventies to get the best tasting potatoes for their mash (RETRO POTATOES- see, very World of Kitsch relevant).
My own son loves the Carrot & Parsnip and requested it for dinner when I returned home with my hamper (this is the foodie equivalent of a London Fashion Week goodie bag, fashion bloggers).
Although he was equally excited by the blue hairnet I brought home from the top secret factory tour, and also hijacked my Mash Direct 'kitchen dress' for himself pretty sharpish.
Thank you to Tracy, Jack and Clare for the lovely day, and I have to share with you the cake Leah from www.cakesandbakesni.wordpress.com made for the occasion, it's amazing.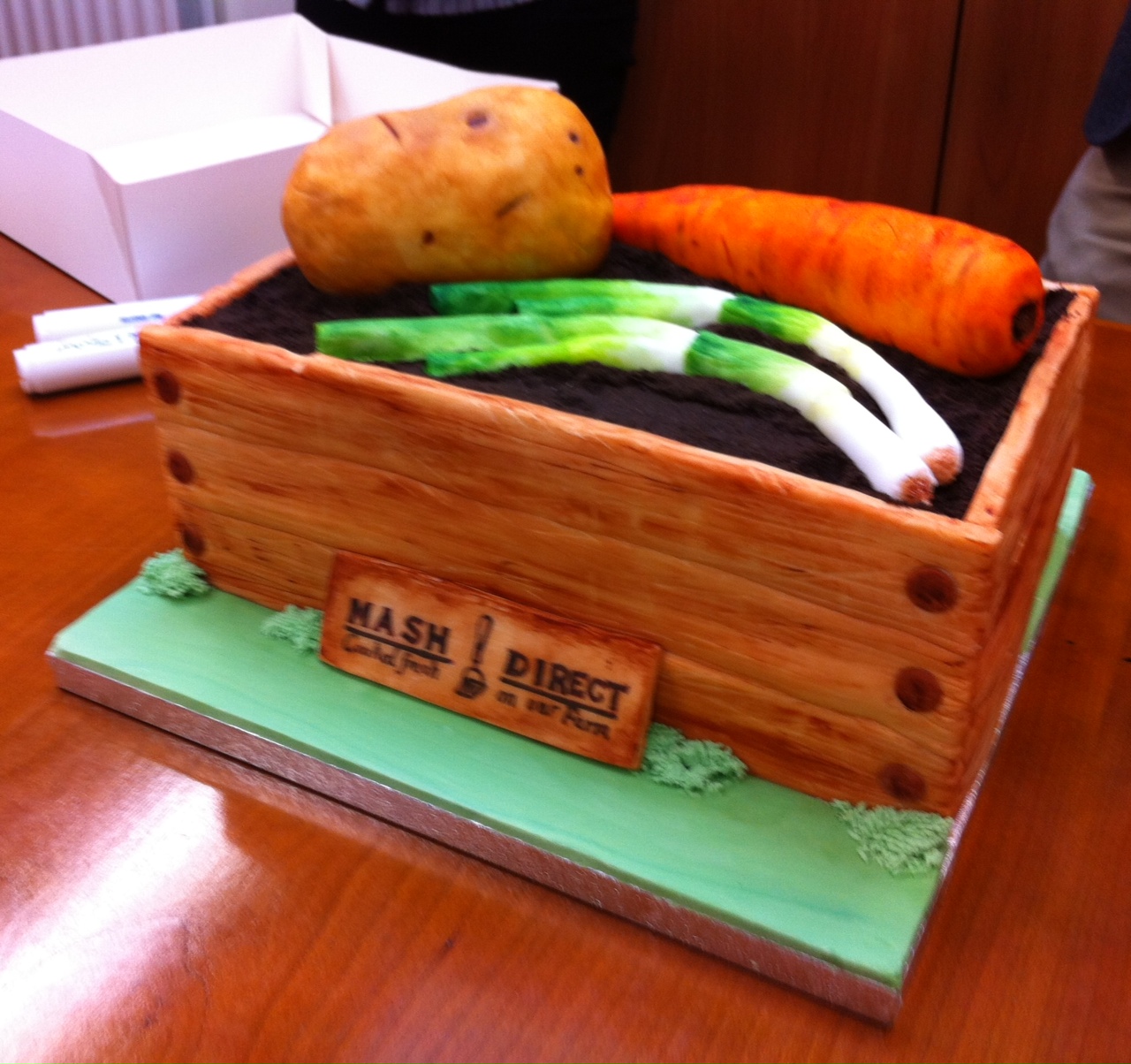 Finally, if you see Mash Direct on your supermarket shelves this week, please do give them a try. I promise you won't be disappointed, and you'll soon be a mash fan girl or boy like me.
If you are already a Mash addict, you can chat to Jack & let him know your favourites on Twitter
www.Twitter.com/MashDirect03
or Facebook
www.Facebook.com/mashdirect