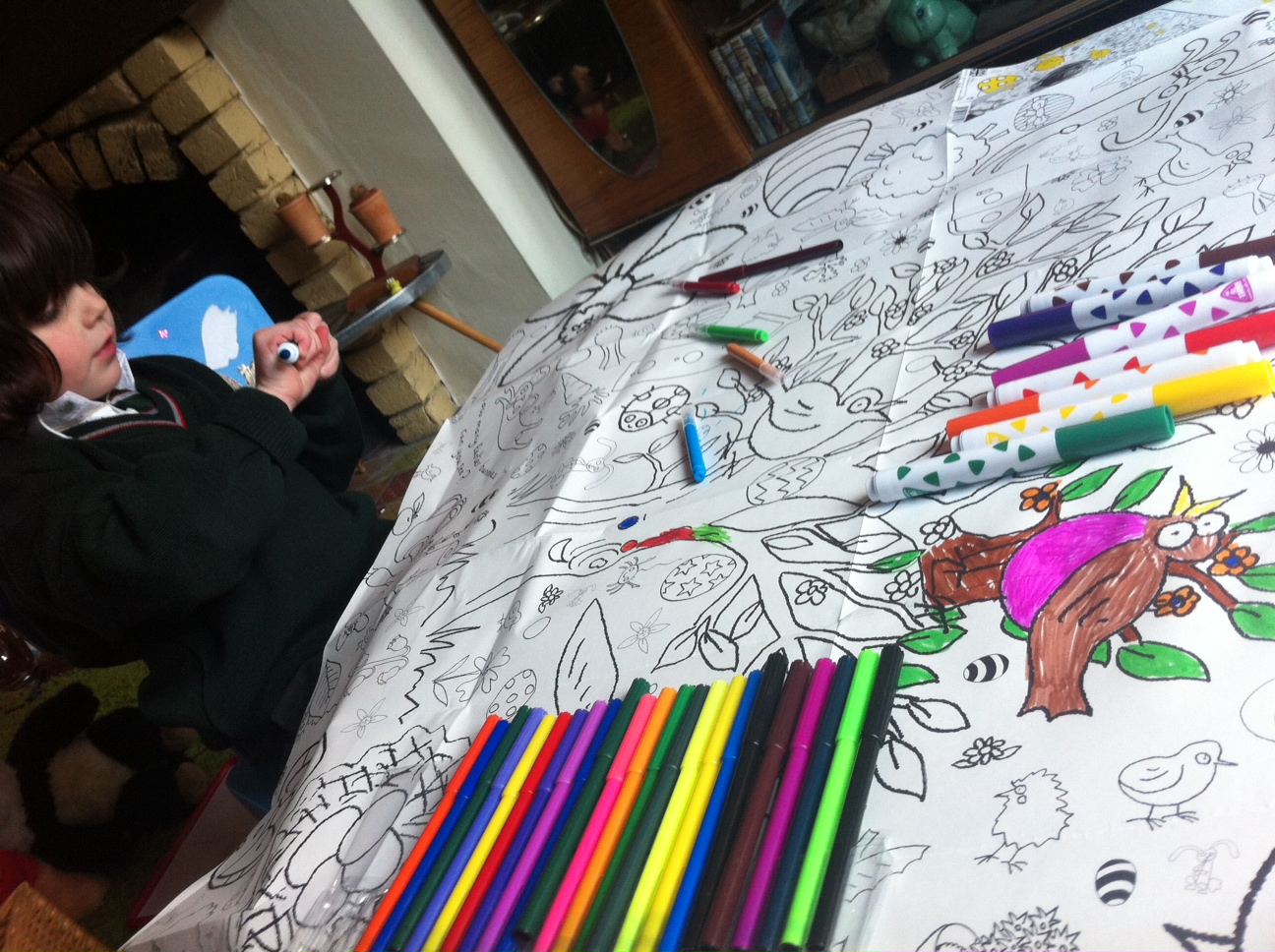 Do you want to know what I have in common with Paris Hilton? No, I haven't made a cheeky video, but we do share a love of colouring in. Don't knock it until you've tried it, it's terribly relaxing.
www.EggNogg.co.uk
have the novel idea of producing colour in tablecloths, bunting and notelets for every occasion.
They sent us some Easter treats to get busy with, not in the Paris Hilton sense of 'getting busy' mind.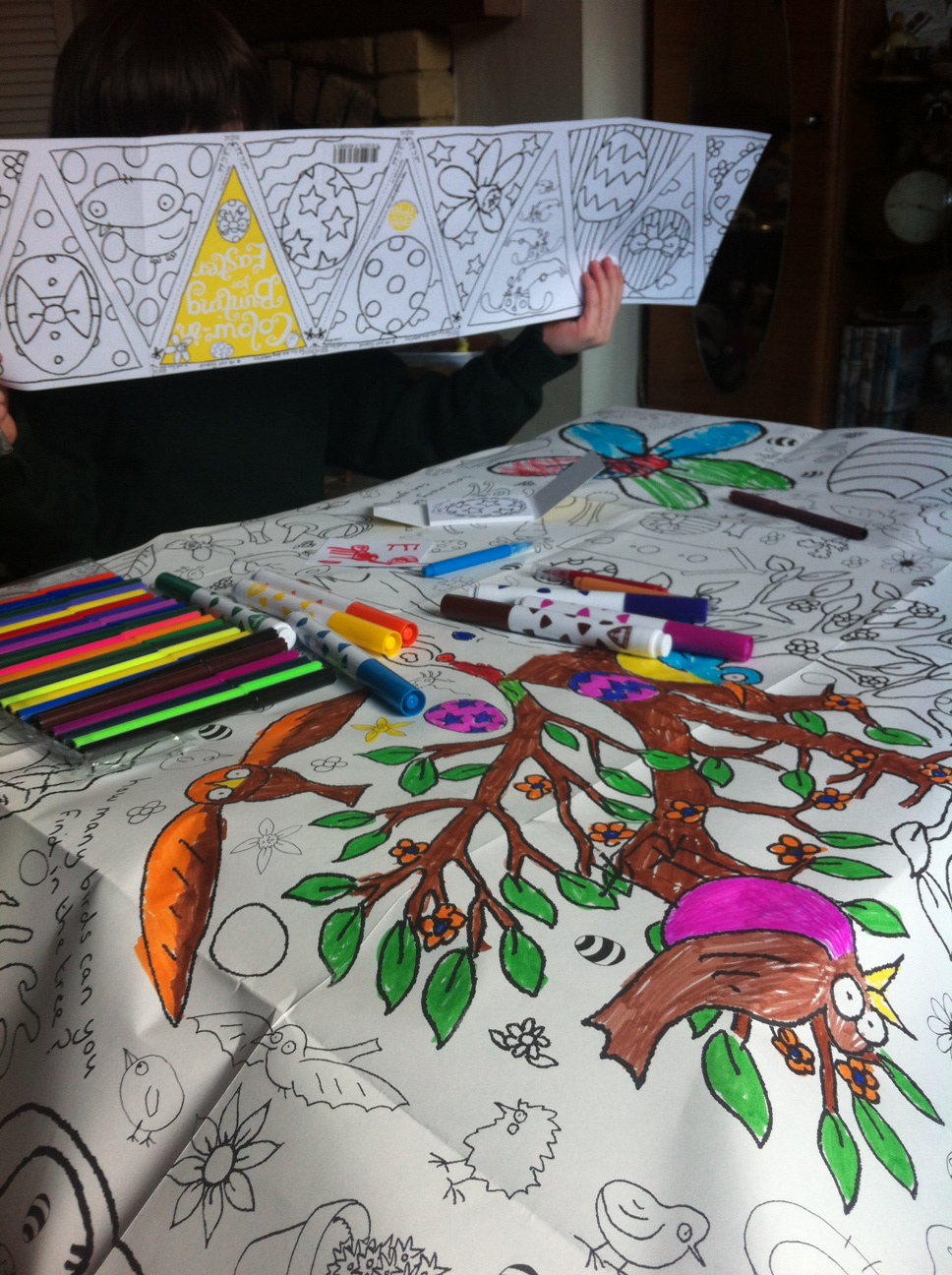 I thought the little notelet packs were a good idea, especially for stuffing in your bag to bring along to restaurants that don't already provide colouring in sheets.
Now, I'm not going to lie to you, once I start colouring in, it's hard to get me stopped. My GCSE Art kicked in and I ended up colouring the tablecloth after my son had gone to bed.
www.Eggnogg.co.uk
know there are folks like me though, and as well as doing colour in tablecloths for weddings (how cool would that be?) they even do a naughty adults only tablecloth £7.99 (hey! Paris Hilton that ones for you!)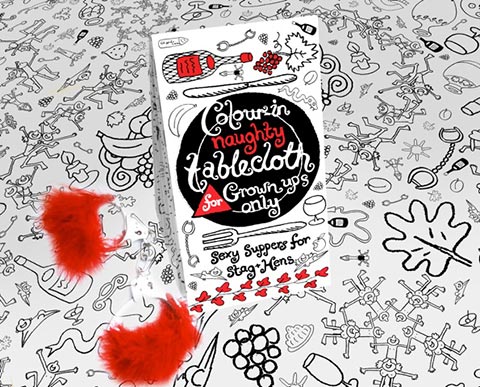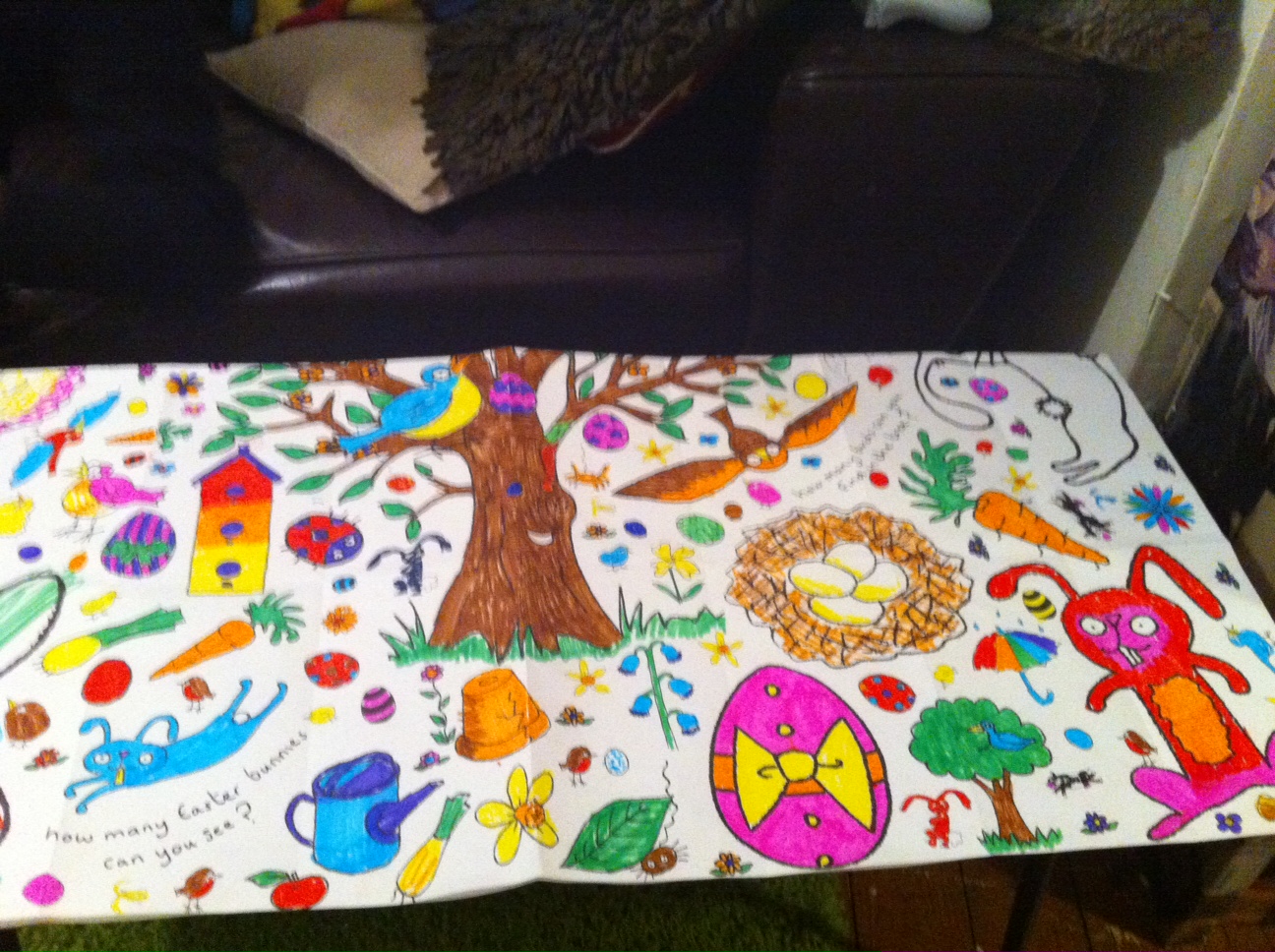 Other products include colouring tablemats (£3.99 for a pack of two), birthday banners and masks. Keep an eye on The World of Kitsch as I will be running a competition to win some Eggnogg goodies later on this year.