I stumbled upon Mr Stanley's online sweet shop pre-Christmas. The virtual rows of tempting classic treats made lovely little presents for our neighbours & our son's school teachers.
I ended up having a box of gourmet dark chocolate violet creams left over, and well, it would have been rude NOT to eat them. This was my folly, as I was quickly hooked. Imagine Parma Violet fondant dipped in dark chocolate, heaven.
The confection experts at
www.MrStanleys.com
were kind enough to send me a hamper of their finest wares to try out, and being that these are classic, old favourites, I took them to share with my classic old favourites, my parents!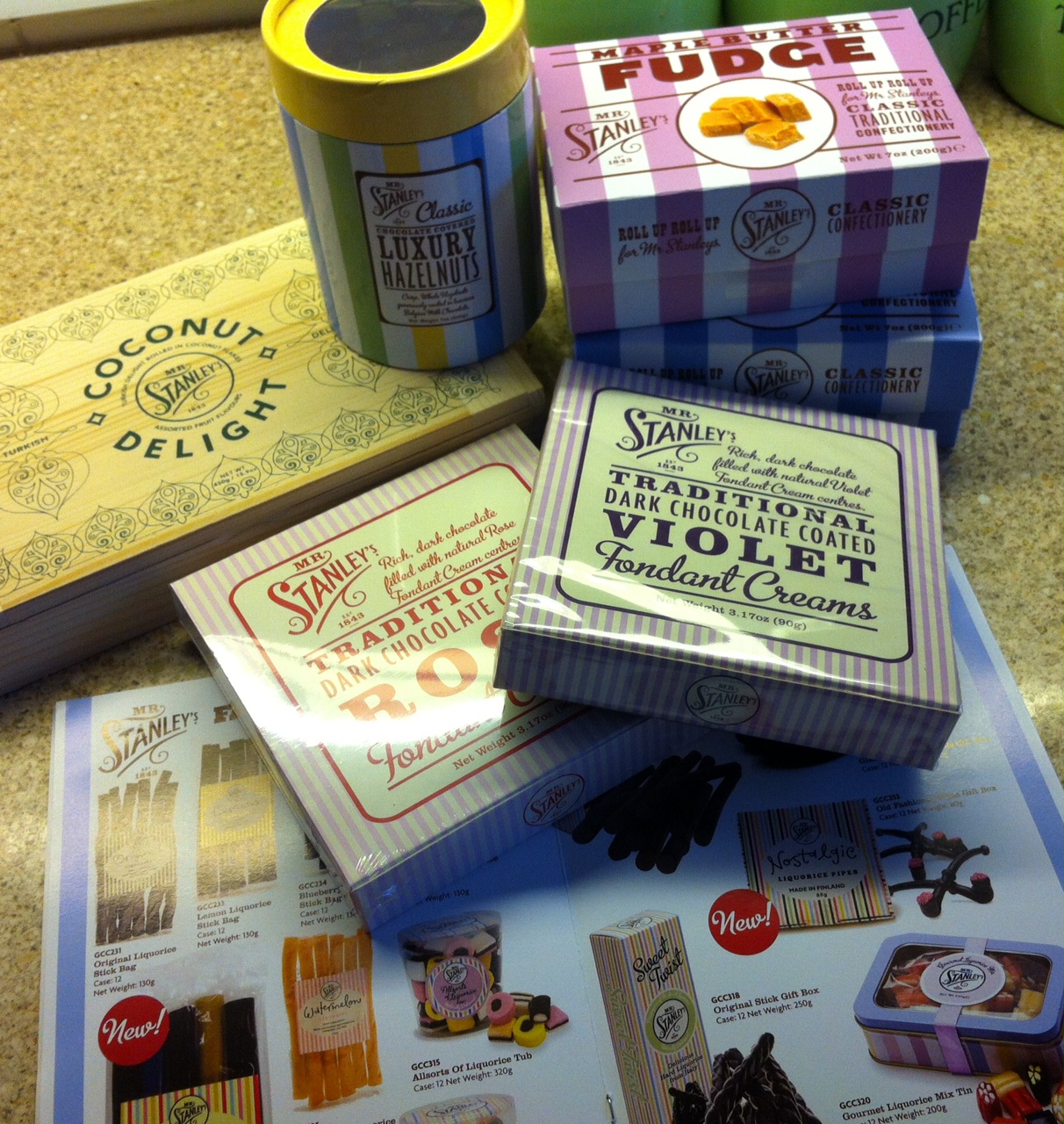 After Sunday lunch we had a sampling session. My parents, my husband & myself, and my five year old son. Three generations worth of taste testing!
We got to try the Rose variety of the Creams, which tasted like Turkish Delight, fragrant and exotic.
Two varieties of Mr Stanley's fudge were also happily gobbled up. It's PROPER fudge, not like in a fudge bar, but the kind that crumbles a little & melts in your mouth. The Maple Fudge was my favourite, so sweet & buttery.
We also had Coconut Delight, which came in a wooden box, a very cool retro touch for gifting. These were coconut delicacies beautifully rolled with various flavours of Turkish Delight.