Goodbye iPhone in-ears, hello lovely, comfy, girly headphones. I rarely listen to music on headphones, basically because I can't stand those pokey-in-ear ones. I've also tried my husband's big headphones he uses for practising guitar, but they were clunky and awkward. And so, like a Goldilocks of headphones, I've found the ones that are 'just right'. I was sent these RHA Couture pair to try out for
www.TheWorldofKitsch.com
due to the slant that they are contributing with illustrators to create a range of styled 'phones. I expected to receive them, have a go with them, tell you all how pretty they are (they ARE pretty) then that would be that.
But, I AM IN LOVE.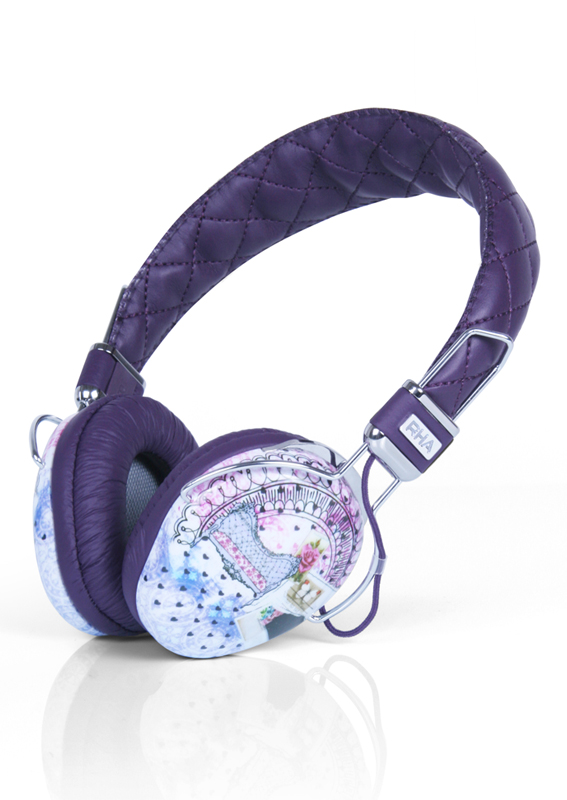 As a practical product it solves my headphone problems. The 'cups' (technical term) are smaller than regular sets I've tried before, so they actually fit a girly head.
I sat last night, very pleased with myself, listening to background music from the Disneyland Parks on them. So now I can offer you fellows 50% off on Amazon, so you can get yourself a pair too.
They retail at £49.95, but by using the code KITSCH50 you can grab a set for £24.95 Wee Tuesday morning bargain for you. Ends 10th April 2012.
http://www.amazon.co.uk/SA-700-Couture-Designer-Headphones-Warranty/dp/B007FT...
http://www.rhacouture.com