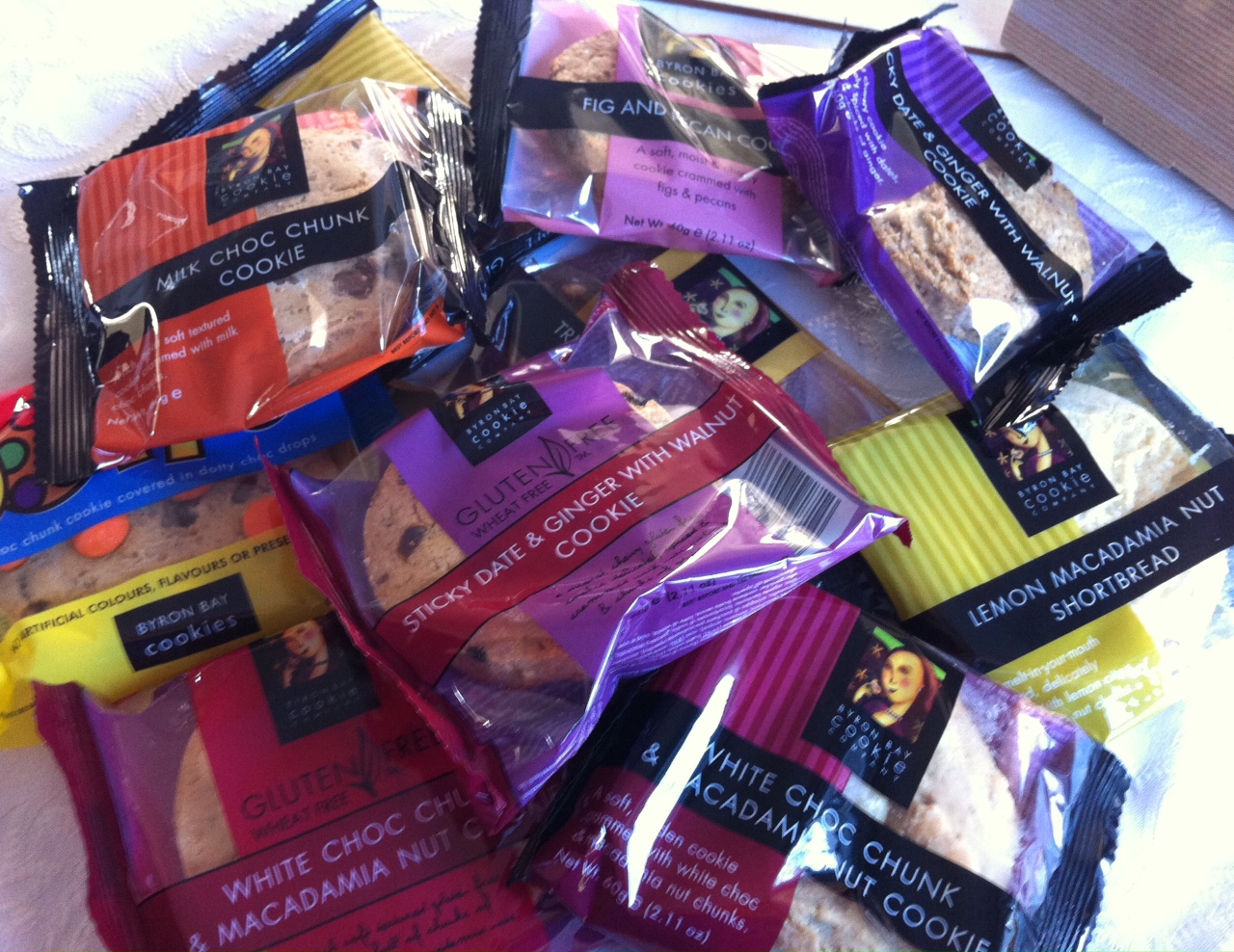 My son must have thought he was dreaming when I picked him up from school & announced he had a hamper of delicious cookies to taste test for my blog. Lucky boy!
www.ByronBayCookies.co.uk
asked us to try their luxury selection of cookies, including Lemon & Macadamia Nut Shortbread, Triple Choc Fudge and Ginger & Walnut.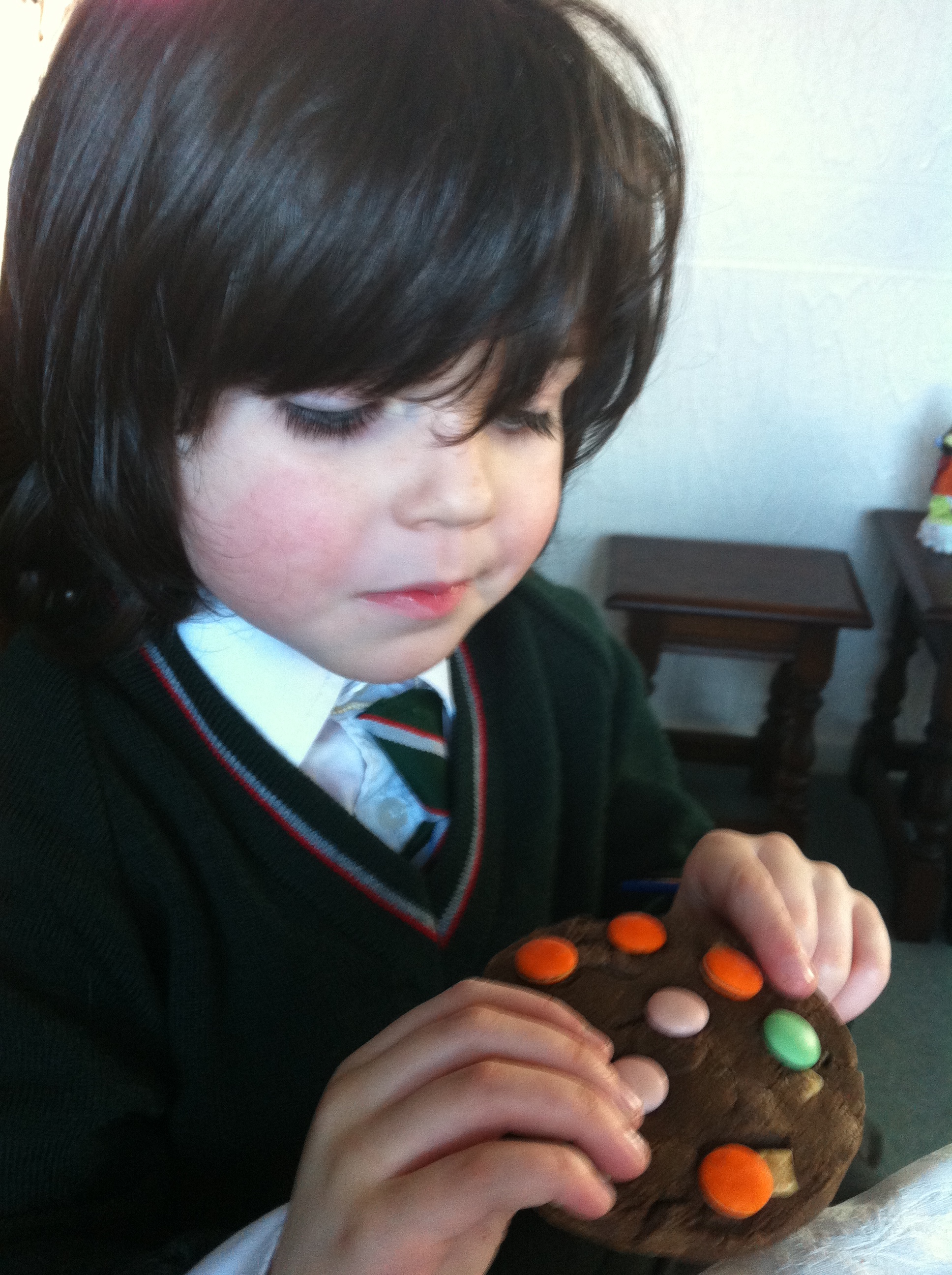 Byron Bay Cookies are thick, chunky, crunchy and superior to run of the mill biccies. You'll find them in the finest independent cafes next to the pastries.
They also bake an impressive selection of gluten free flavours, so everyone in the family can enjoy a Byron Bay moment. Their gluten free mini cookie bites are available in larger branches of Sainsburys in the Free From section. The World of Kitsch has two boxes of these delicious treats to give away, courtesy of Byron Bay.
To win, simply email your name to
kitschandink@me.com
before 11pm on 24th January 2013. Your email address will only be used should you win, and will not be added to any mailing lists. UK readers only for this comp, thanks.
In the meantime, I'm off to let them know my favourites-
www.facebook.com/ByronBayCookies
www.Twitter.com/ByronBayCookie