I recently paired up with Dan Lacey, painter of pancakes, as my US/UK Candy Swap penpal match. I'm hoping to post him some Tayto Titanic crisps- I wonder will he post me any pancakes?
I love the work he's been doing this past few weeks. Thomas Kinkade inspired pancake houses. Available on eBay now.
http://members.ebay.co.uk/ws/eBayISAPI.dll?ViewUserPage&userid=freeperdan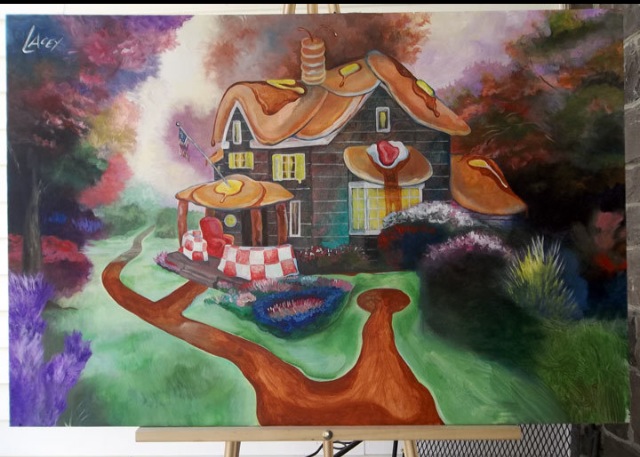 "This is my, large 2 by 3 foot painting of a pancake cottage, inspired by the work of the great Thomas Kinkade. I call this painting 'The Breakfast Cottage.'
This painting again has great detail and is great fun. The painting is in acrylic on a stretched, wrap-around canvas, with the edge of the canvas painted in metallic bronze. A delightful original, one-of-a-kind accompanyment to anyone who collects Thomas Kinkade."