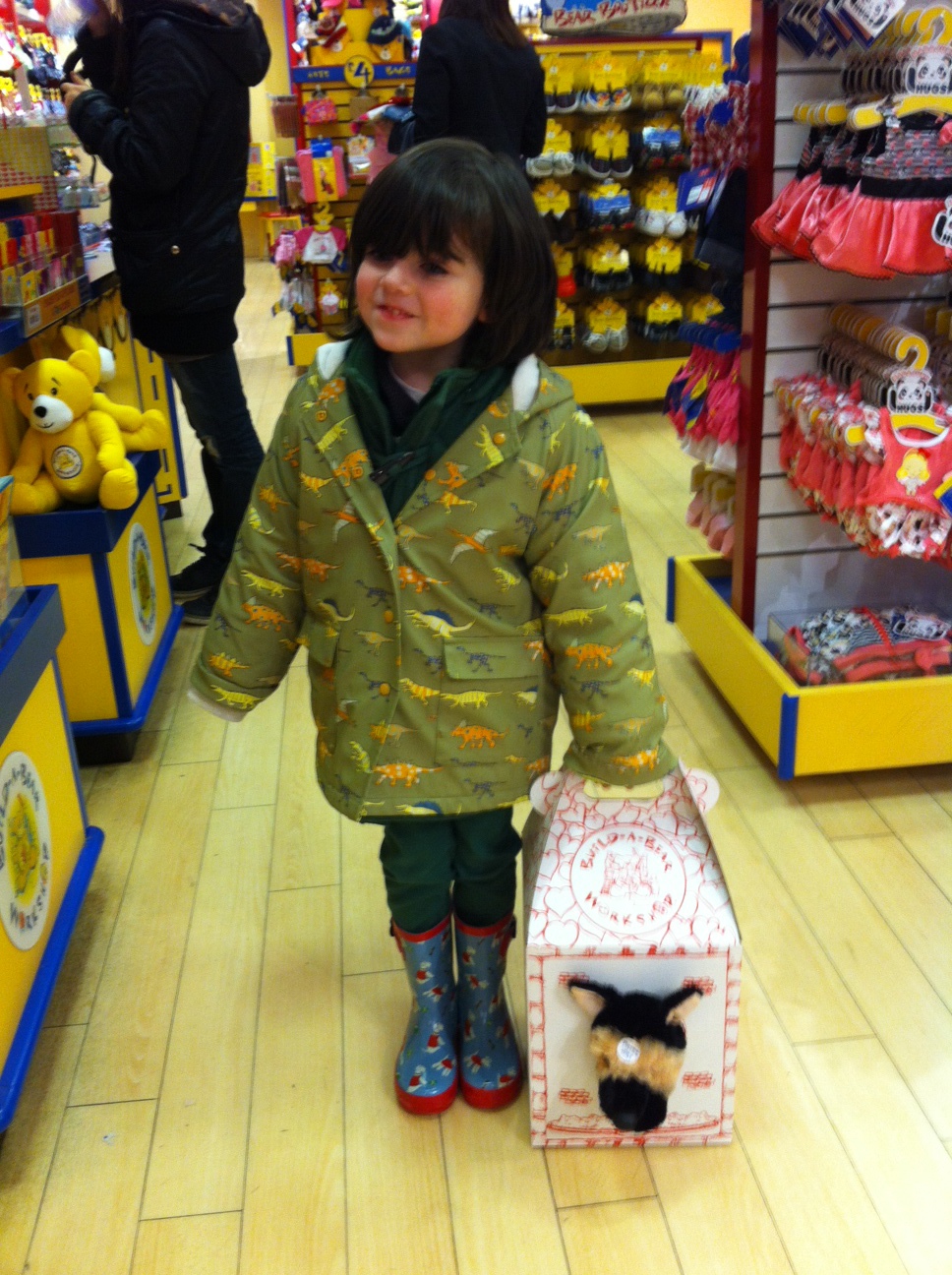 We just had a wonderful afternoon with Roisin at the Belfast Build-a-Bear Workshop. If you haven't visited a Build-a-Bear before, then let me fill you in on what makes this more than just a toy shop for cuddlies.
www.BuildaBear.co.uk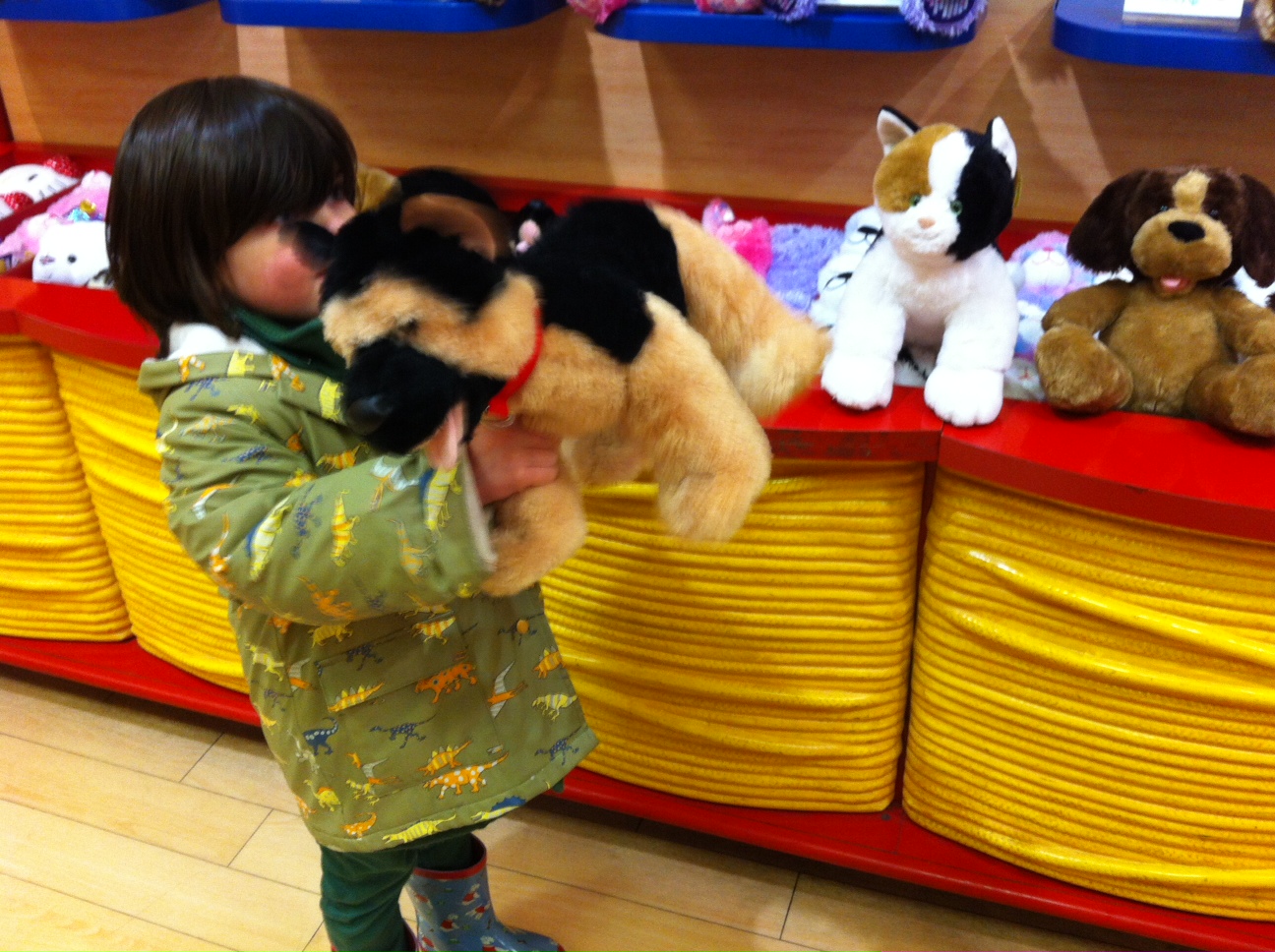 At Build-a-Bear the child is in charge of bringing their new friend to life, which makes for a very special gift. My brother treated my son to a Build-a-Bear two years back, and Panda remains one of his favourite bedtime toys to this day. When I asked my son would he like to help me with my blog by making a new friend, he unsurprisingly was very eager to help!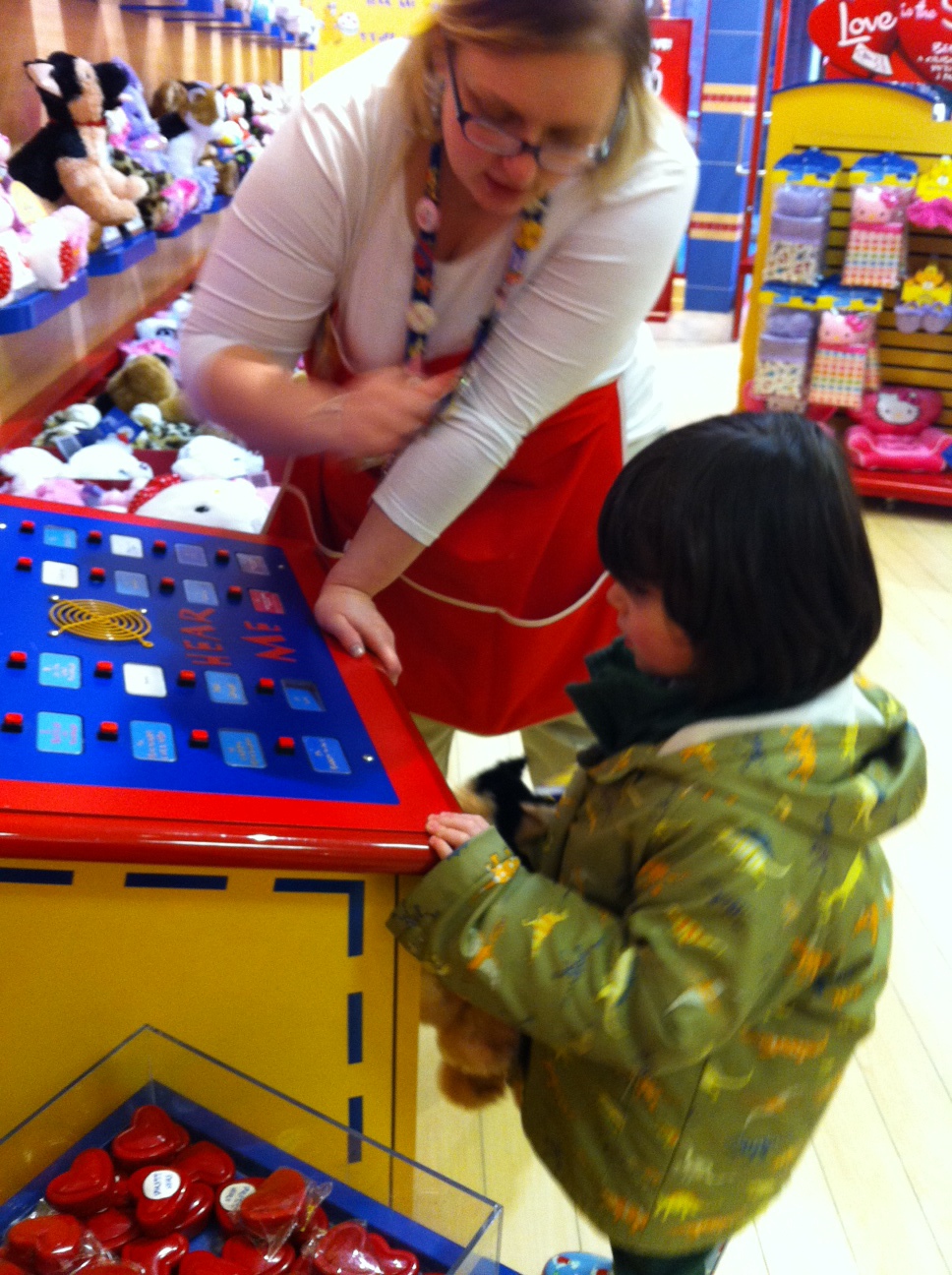 Roisin took us through the entire creation process, starting with picking your bear, or dog, or bunny, or even snake, from the rows of soft, plush animals available.
Next you choose a sound for your bear. The soundboard includes happy birthday tunes, giggles, songs, or the option to record your own message for the bear to speak. This would be quite cute as a valentine's day gift, with the teddy whispering your sweet nothings for you. In fact when we were in the store there was a young man buying a lucky girl a teddy which sang 'Girls Just Wanna Have Fun'. A silly Valentine's gift, but super sweet.
The next step was a tiny heart, which placed inside the teddy can create a heartbeat in its tummy. Then Michael chose a scent for his dog, they really do have everything these days. It was a tough choice between chocolate & candy floss, but the latter won out and pup now smells like a fun fair. I would have chosen bubblegum scent myself, and for the record I totally have my eye on the official Paddington Bear they have in store at the moment, husband, if you are reading this.
Teddy stuffing time, and your child helps out with the machine. By this point I don't know about my son, but I was completely wrapped up in the whole experience. I can only imagine if they'd had this sort of thing when I was young, the personalisation of your own toy was exactly the sort of novelty I would have adored.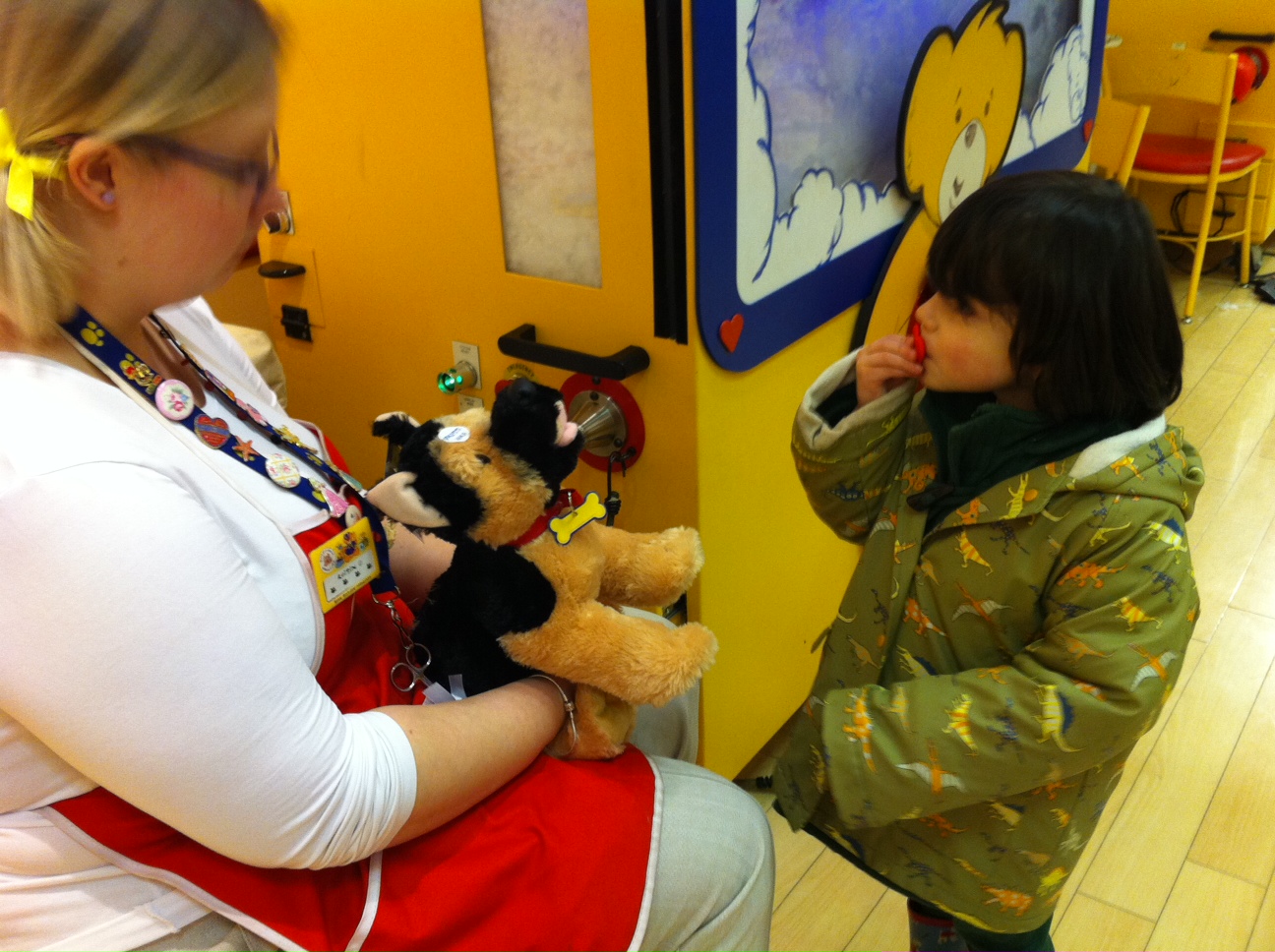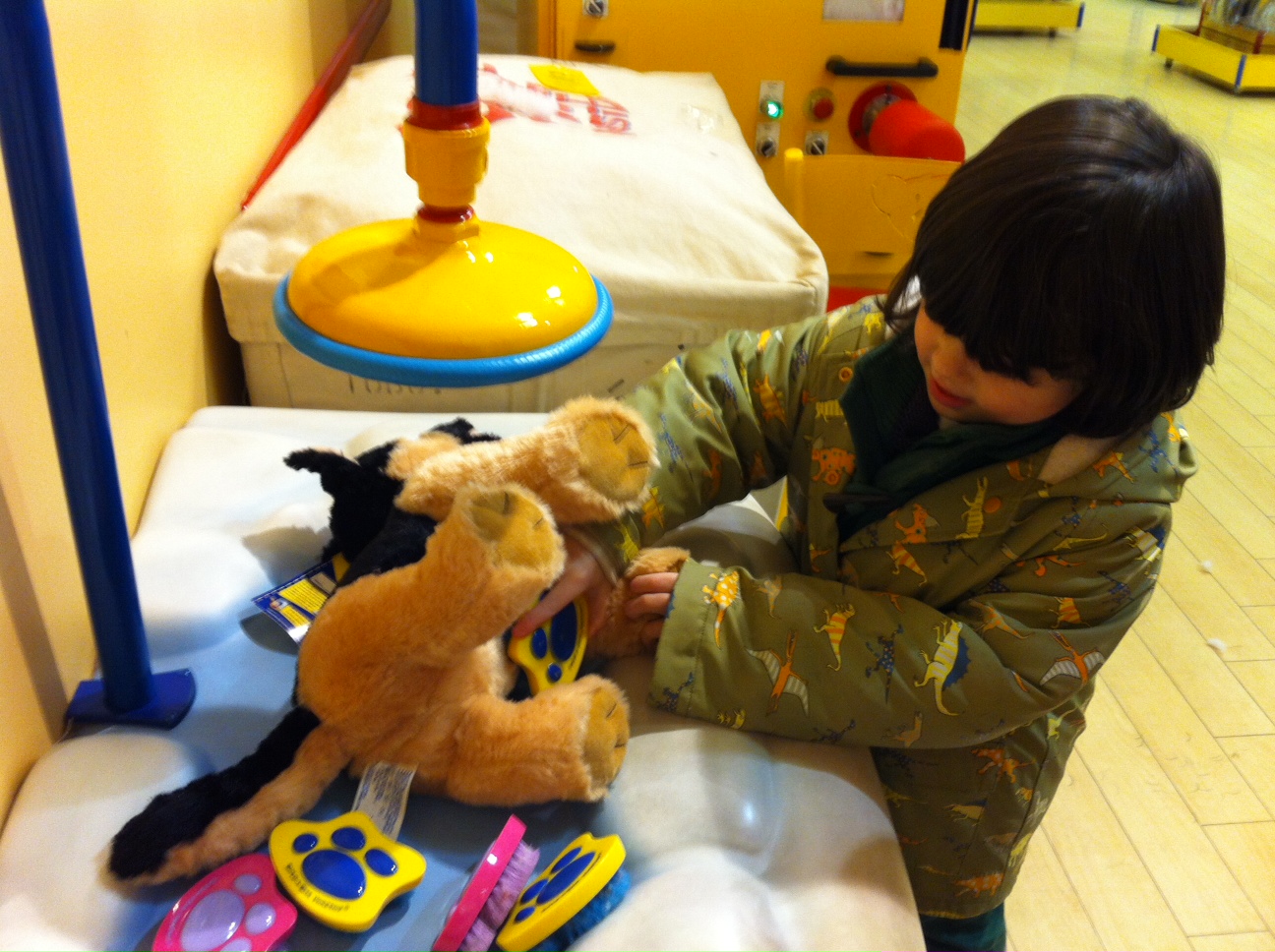 A quick wash & then Roisin helped Michael choose some snazzy clothes and roller skates for his dog. This teddy is better dressed than me!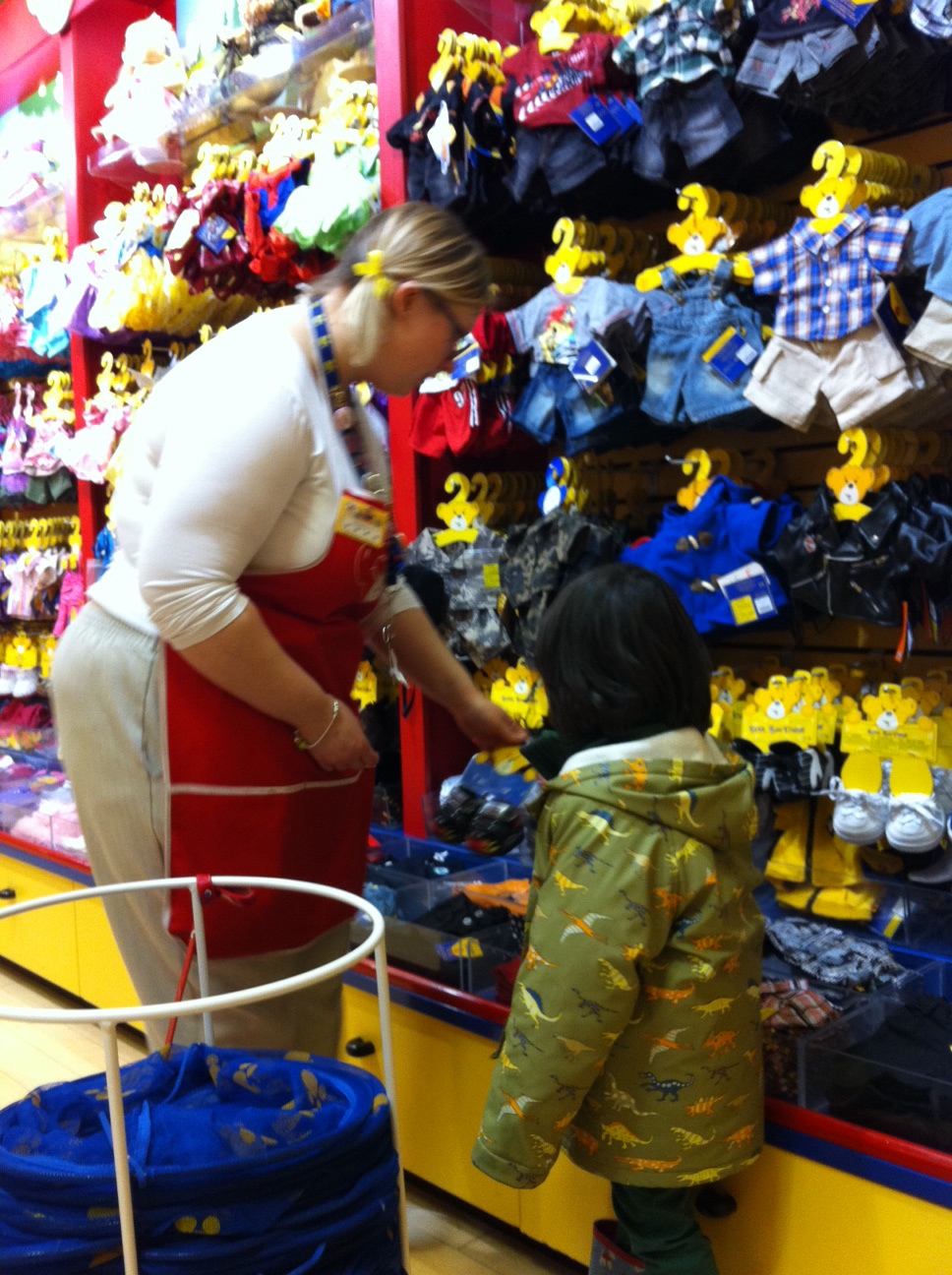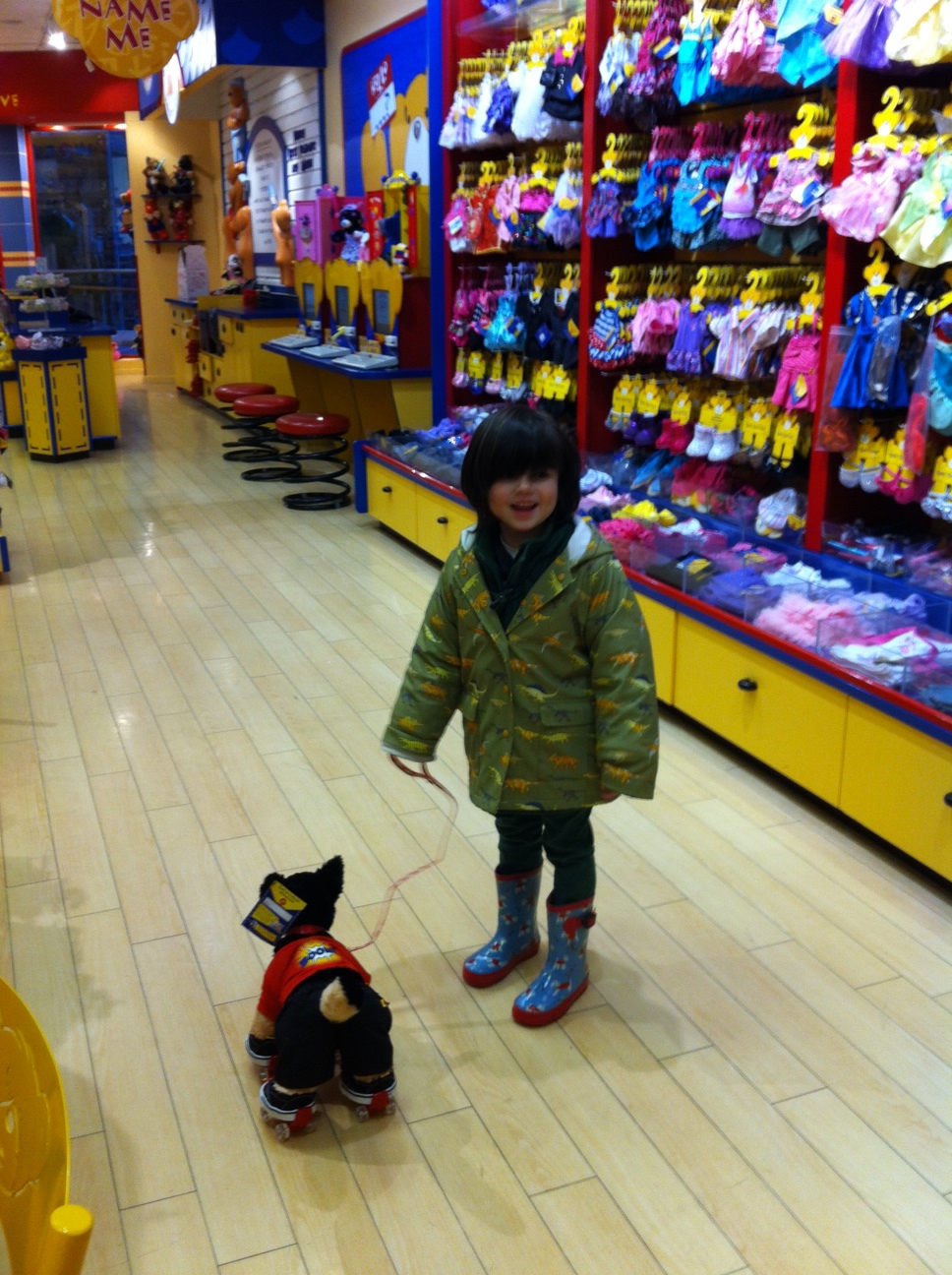 The whole experience in store takes around 30 minutes, finishing up with creating a birth certificate & registering your bear with the website. This means your child can play with a virtual version of their new pet on the www.BuildaBear.co.uk site, a bit like the Moshi Monsters or Club Penguin interactive sites.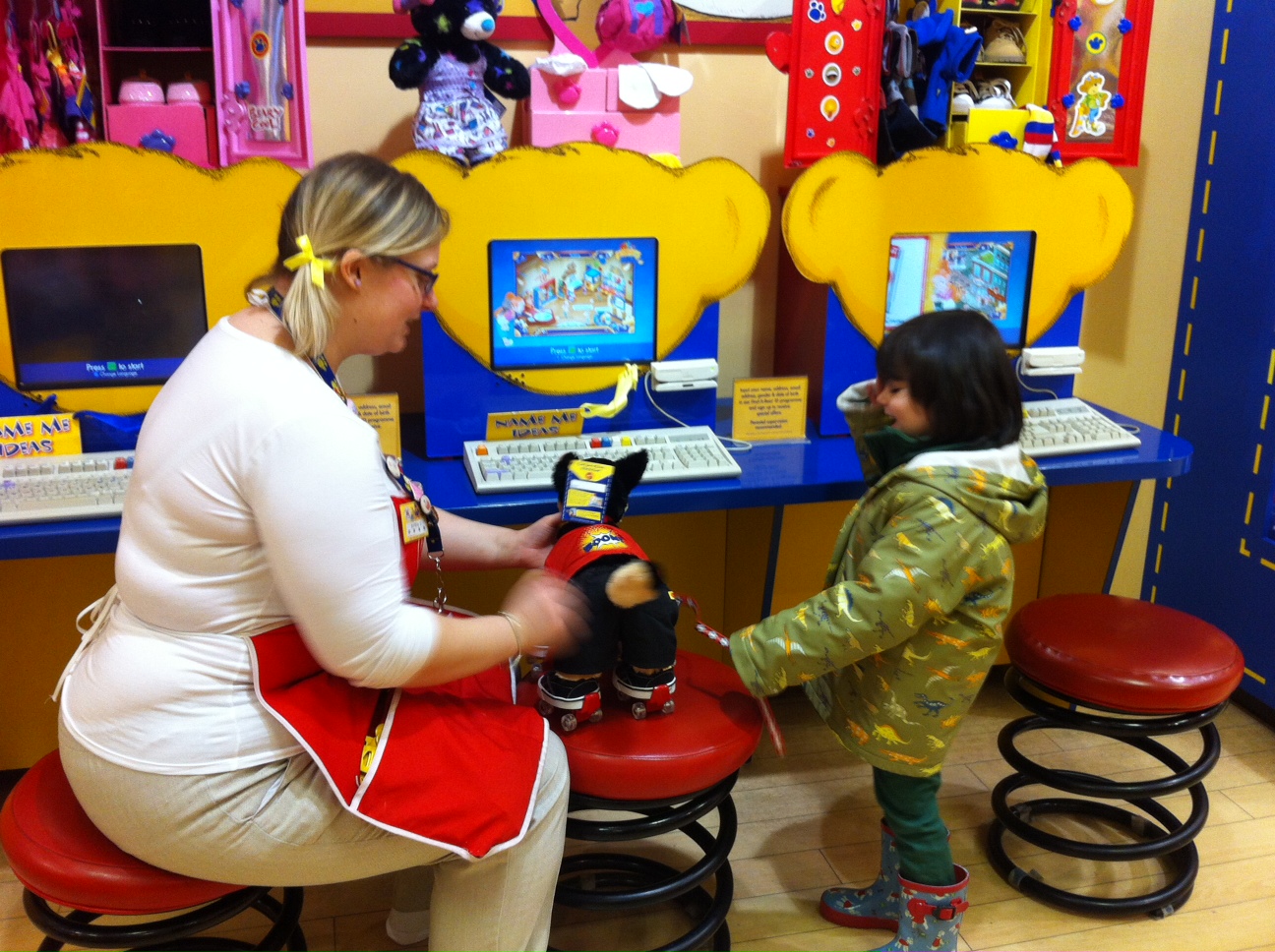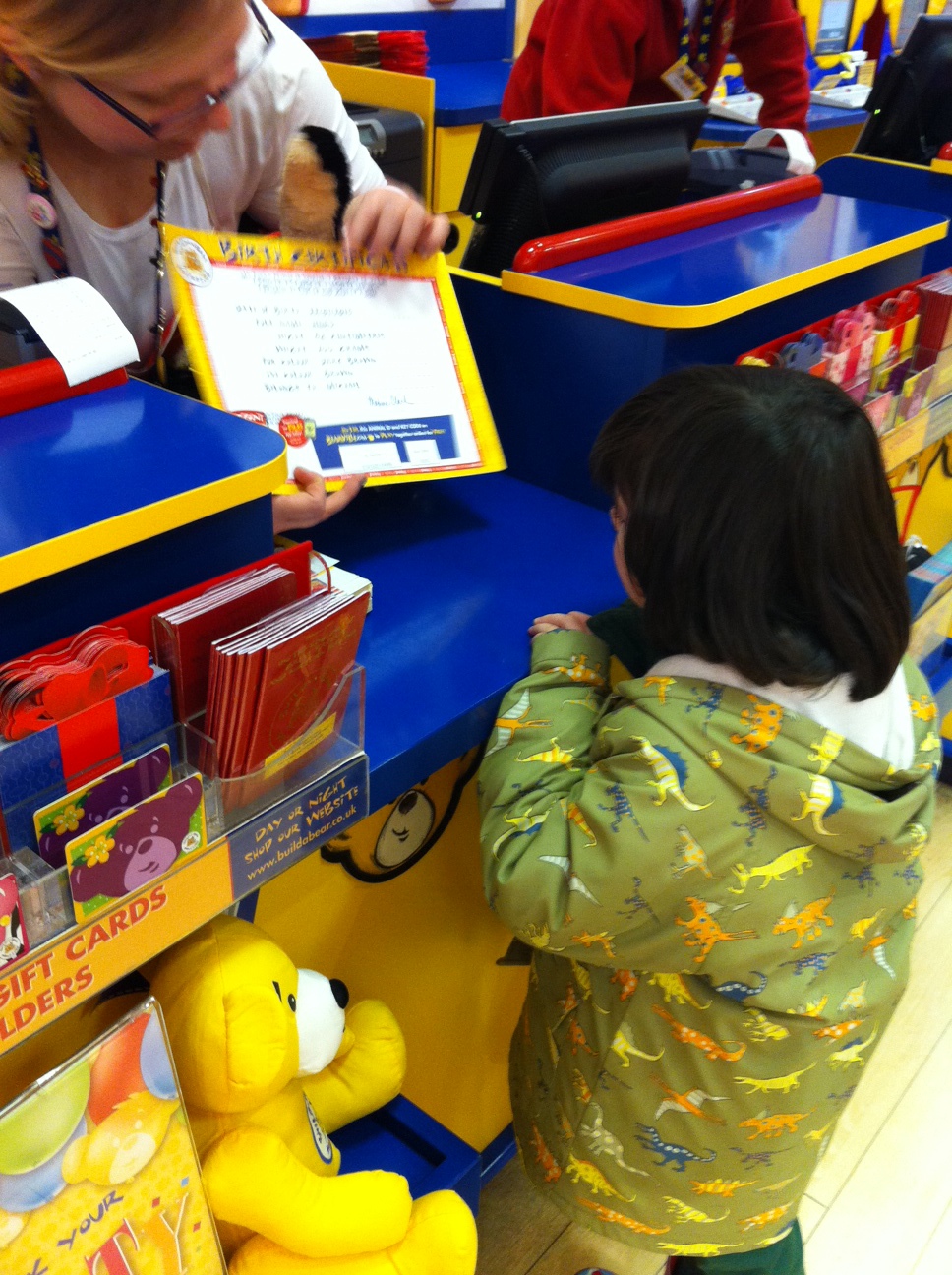 Michael and I had a lovely time, big thanks to Roisin and the Belfast store. Highly recommended as a special birthday treat, or even a party destination, check out full details on www.BuildaBear.co.uk