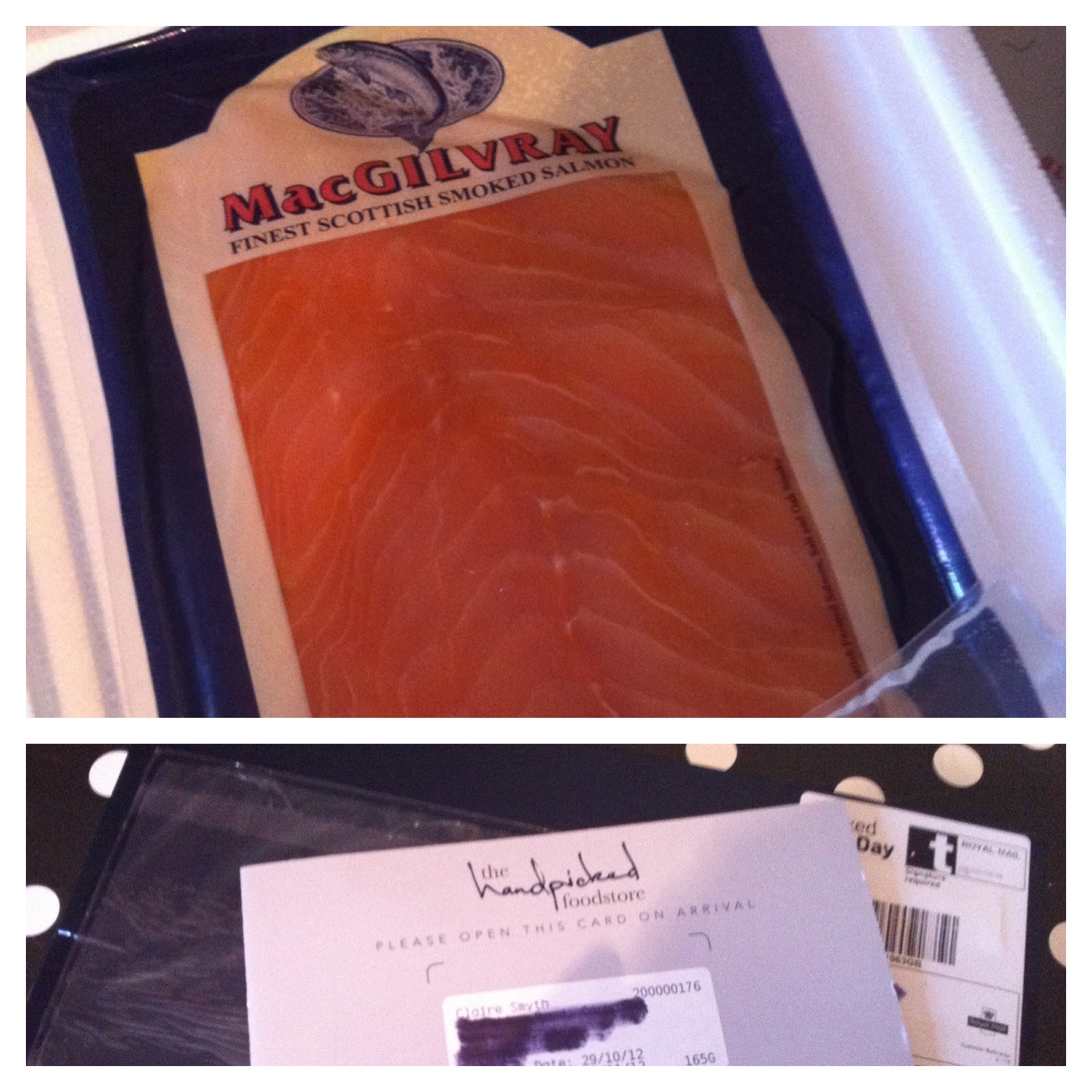 They make 3D printers now. You can print out models of cars or buildings you download from the Internet. Until they invent one that prints out smoked salmon, this is the next best thing.
I've championed www.HandpickedCollection.com the past two years as my go-to gift website. They have novel, witty & clever products for anyone in your family.
Now they are launching a tasty sister site, www.HandpickedFoodstore.com They've gathered a team of experts to pick some very special elite food treats to offer via this service. You can chose online from the finest smoked salmon, pâtés, chutneys, as well as top quality gift boxes stuffed with wine, whiskey and indulgent fish. You can order online or via phone and next day UK delivery is free for orders over £50.
www.HandpickedFoodstore.com
sent me a little
smoked salmon
treat, which arrived boxed and chilled and delicious. Check them out for Christmas gift ideas for parents & foodie pals.