When I started planning my Cosmo Blog Awards trip to London, it seemed like a good idea to check out the city's most unusual hotels as part of my trip.
The first night I stayed in arguably the most kitsch & fabulous hotel in London- The Pavilion Rock & Roll Hotel.
Situated a very short walk from Edgware Road Tube & Hyde Park, it was super easy to find, even for me who only visits the city once a year.
It's a thirty room palace, with each room decorated in its own unique style. With titles such as 'Goldfinger', 'Funky Zebra' and 'Secret Garden', the hotel itself is an attraction it's own right. And even better- it's affordable for budget travel too, so you can get your slice of bohemian chic and still hit Oxford Street with your left over cashola!
I stayed in the Honky Tonk Afro room. A mirrored ceiling masterpiece of kitsch, with leopard skin carpet and beaded curtains galore. The photographs explain it's wonder better than I can in words. I was in love. I tweeted pictures that evening as I got ready for the Cosmo Awards & my followers (I'm @rudedoodle) said it was the most 'me' hotel they'd ever seen.
They even had a kitsch bathroom. I think I need to step up my game and get myself a glitter loo seat at home.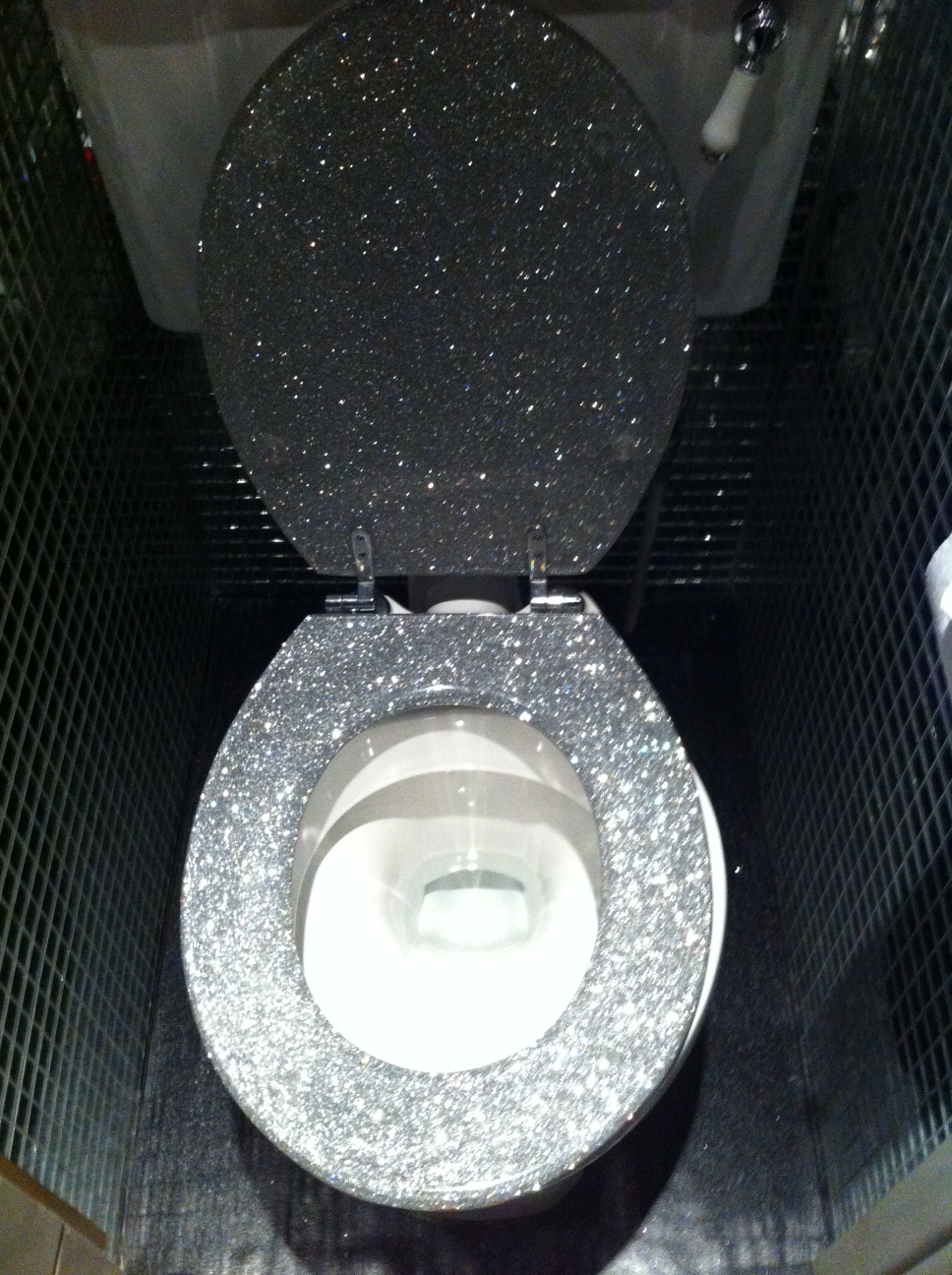 The opulent reception room. The entire hotel is a work of art. Thanks again, Pavilion team x