It's rumoured that the Queen, Prince Charles and Madonna all have one and design legend Cath Kidston even created a printed floral version. When it comes to radios, you won't find anything more kitsch than a Roberts.
As quintessentially British as listening to The Archers over a cup of tea, Roberts has been making radios in Yorkshire since 1932. But while the Roberts Revival models looks as authentically vintage as your great grandparents' gramophone, they still boast all the top spec features and cutting-edge technology you'd see in any of the highest quality DAB radios on the market. With so much choice, which look would you go for?
Wartime wireless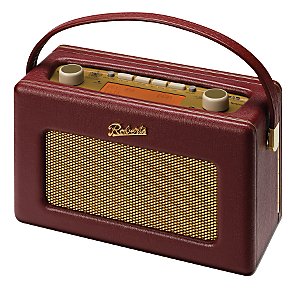 These Roberts Revival DAB radios look so authentically 'wartime' you almost expect to hear the crackly voice of Neville Chamberlain instead of the crystal clear tones of Jeremy Vine. Available in the sombre, muted tones you'd expect from a nation at war such asburgundy, glossy black and bottle green, these models would look great with dark wood furniture.
Fifties pastels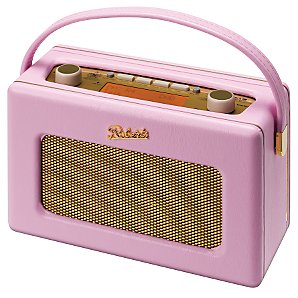 This newfound optimism of the post-war decade is reflected in the fun and frivolous colours of the Fifties-style Roberts Revival radios, which include powder pink, duck egg blue and pastel green. But while it may look beautifully old-fashioned, the technology is anything but, featuring a text display, station presets and USB sockets to hook up with your iPod.
Best of British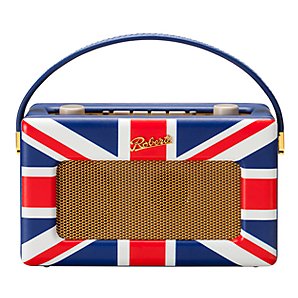 What with the Olympics, the Queen's Jubilee and a certain Royal wedding last year, it's never been so fashionable to wear our national colours with pride. And there's no reason for that to stop just because the bunting's come down. The Roberts Revival radio also comes in gloss red, gloss blue and, most patriotic of all, Union Jack colours. Just remember to stand up should the National Anthem come on…
.