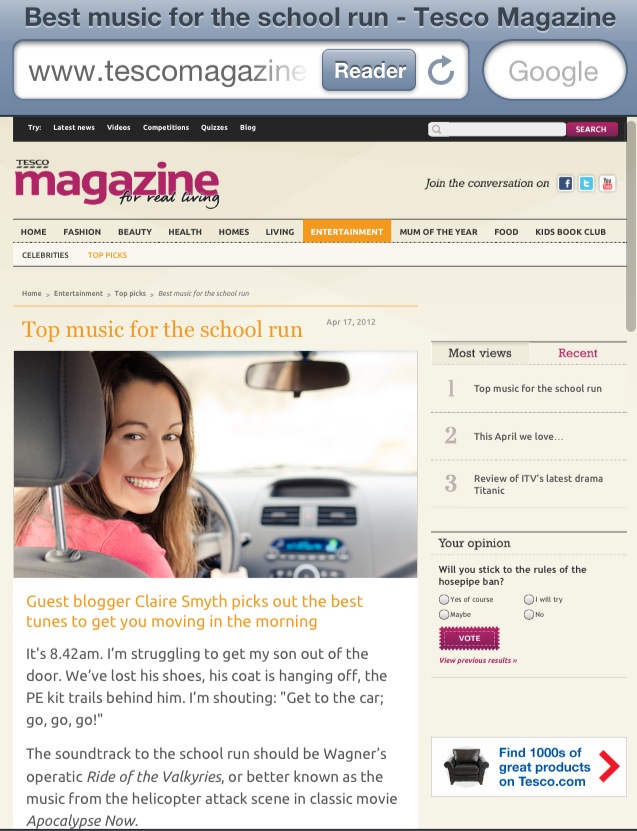 I thought I'd seen everything Star Wars, even the fabled Christmas Special where Chewbacca visits his family & Grandad Wookie has a weird Earth, Wind & Fire choreographed dream.
But then I found this on YouTube. Check out 'Han's' beard near the end.
And make sure you click through to read my blog for Tesco Magazine. I manage to squeeze Star Wars into that too!
http://www.tescomagazine.com/entertainment/top-picks/best-music-for-the-schoo...