I'm delighted to welcome another guest blogger to The World of Kitsch, Rachel Turner on behalf of Sainsbury's Bank, tells us all about the quilting retro revival.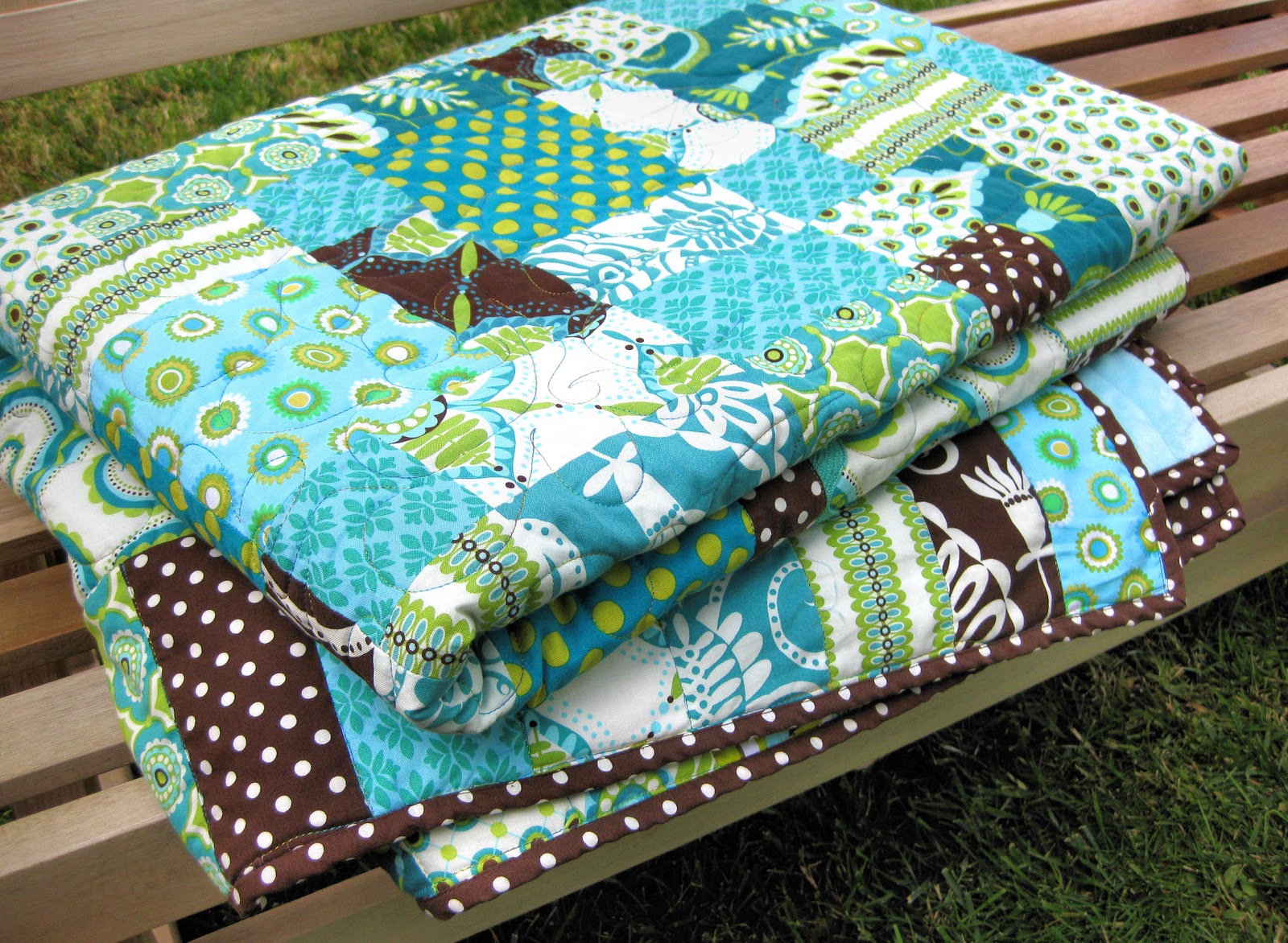 My son's first babygro that I can't bear to part with. The torn and faded T-shirt my husband wore on our first date. The cute sweater that no longer fits me. Fabrics hold so many memoriesfor me that I find it hard to let go of them.
Years of hoarding mean my loft is now bursting at the seams with the piles of old clothes that I've accumulated. What I need is a way to upcycle them into something new – and one idea that really appeals is to turn them into a memory quilt.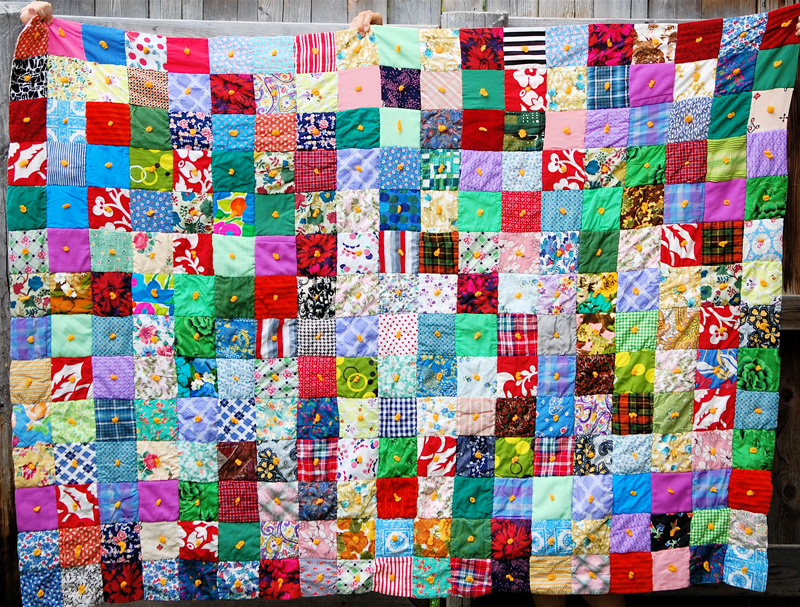 I got the idea after reading an article in The Telegraph on the resurgence of quilting as an artistic hobby which crossesgenerations. It said that quilts had become cool again, and mentioned a young quilter who had stitched together special fabrics to make a quilt for her friend's 18th birthday.
It sounded just what I was after. But while I love knitting, sewing is a bit of a mystery to me – I even hate the sewing-up part of making a knitted project. Will I be able to do it? And willI end up with a quilt to be proud of, or something with 'destined for landfill' written all over it?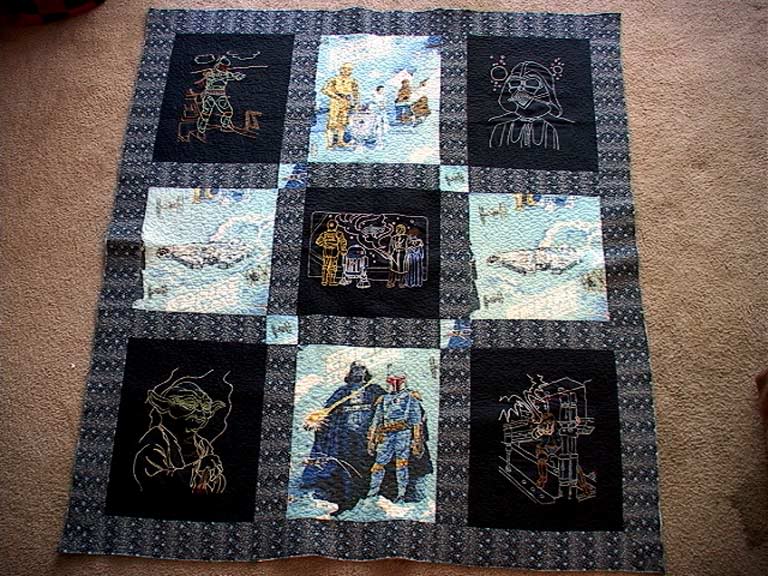 The first step on my quilting journey begins online where a quick scan reveals there's a wealth of information out there for beginners like me. One thing that became apparent quite early on in my research was that I'd need to shell out some money upfront on a decent sewing machine and other materials.
If that's also going to be the case for you, you may find it easier to spread the cost by paying with a credit card, especially if you've got credit card that offers a 0% period on purchase. It's important to bear in mind though that if you don't clear the balance outside the introductory period, you will be charged interest.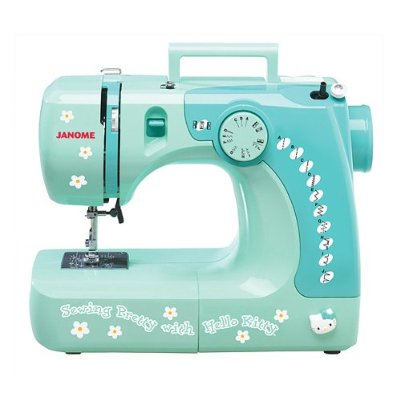 Here's a quick rundown of everything else I've learned about quilting. Hopefully, it will be a help to other novice quilters out there before we immerse ourselves in this fascinating craft.
1.
There are
many
different styles of quilting.
From a nine patch to a log cabin, there is a bewildering array of different quilting styles to try. My best bet as a beginner will probably be a quick scrappy quilt, as not only do they look beautiful, they seem quite easy to make without the precision needed for some of the other quilting styles
.
2.
I'll need to buy
or rent
a sewing machine.
The last time I used a sewing machine Shakin' Stevens was in the charts, so I was hoping I'd be able to hand-stitch my memory quilt. But while it is possible to make a quilt by hand, unless you're just planning a baby quilt it would certainly take you ages (especially if you're as slow as me). If I'm serious, I'll either have to buy my own machine or find a place that lets me rent one by the hour. Luckily where I live in Brighton, a shop called Just Sew hires them out for £5 per hour, plus they have a big table perfect for cutting out fabric.
3.
The best way to learn quilting is by doing a course.
While there are some great tutorials available online, a course is a great way to get to grips with this craft. The Quilters' Guild can advise you on teachers in your area.
4.
My quilt could end up looking quite cool
Forget frou-frou florals, quilting has really moved on as an art form. There are some stunning quilts out there just waiting to be made. For inspiration, look at the classic '70s style of this retro flowers quilt. The only limit is your own imagination.