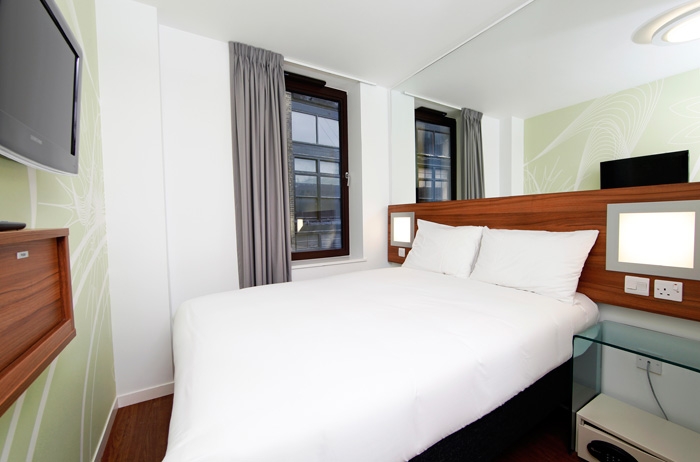 It's taken me a week to put together my Cosmo Blog Award trip posts. I usually don't stray into the personal posts, especially now the readership of The World of Kitsch is quite large. This post however needs a touch of behind-the-scenes, so you understand how I came to spend almost 24 hours in my Tune Hotel room!
I have M.E. or Chronic Fatigue Syndrome, which delights me with a wealth of frustrating symptoms, the most obvious of which is being knackered very easily.
I knew travelling from Belfast in Northern Ireland to London the day before would tire me out, normal getting through a day tires me out- I do most of my blogging from bed. Add to that the actual awards event and that was more energy I'd use in a month, all spent in one day. So when I left my first hotel the next morning & took the short tube journey to Liverpool Street, I just couldn't wait to get into my Tune Hotel room and into my pyjamas again.
Tune Hotels are a bit like those Japanese capsule hotels, except you can actually function inside them and twirl a frock if needs be. Starting at £45 per room, even in Central London, the rooms are budget priced, but are the very opposite of the grotty hostel you'd be stuck in for that sort of price.
In fact Tune Liverpool Street turned out to be my own little recovery pod in the middle of bustling London. Clean, white furnishings, spotless bathroom, everything in the room is sleek & well designed. It's like the iPhone of hotel rooms.
On top of your basic room price you can add on a TV package, obviously most folks wouldn't need this as they'd be out seeing the sights, but this was very handy for me chilling out in my room with my supply of Boots' Meal Deals. Other add ons are use of a hairdryer, wifi and air conditioning. You can check out the prices pre-booking on
www.TuneHotels.com
but nothing is terribly expensive, probably the same price as a pint in London to get TV for 24 hours.
There are four Tunes in London, so far, and the Liverpool Street one I stayed at also had a beautiful little coffee garden which my room overlooked. There are also Internet access computers available if you don't have your own tech with you.
I can't fault my Tune Hotel stay, and would definitely book with them, if I ever recover enough energy to travel again!
As for the still exhausted me, I'm off to ask them on their Twitter what brand of mattress they install in those marshmallow soft beds of theirs. Zzzzzzz.