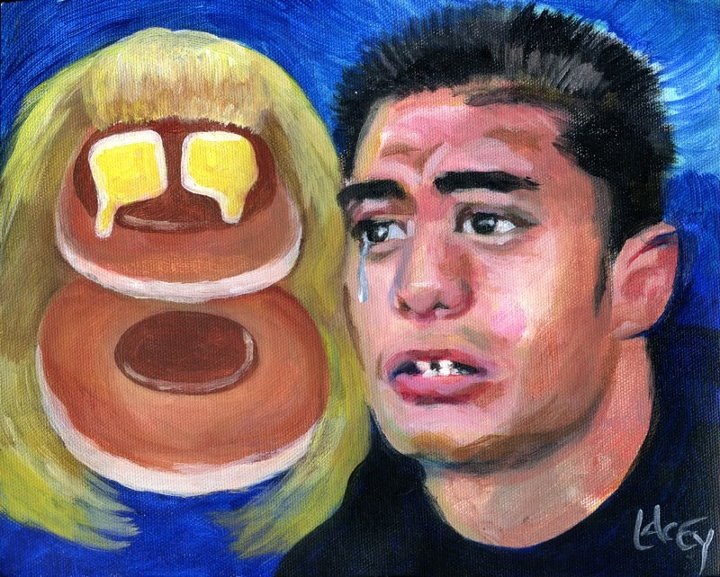 "
Notre Dame is French for 'Our Lady' but here it represents the sorrowful Notre Dame des Douleurs as the pancake Co-Redemptrix is mourned by fabulous Mormon linebacker and Heisman Trophy finalist Manti Te'o.
We see in Manti's powerful visualization an understanding that love, once imagined, is not only beyond our grasp but also defies any demanded description or definition, especially when the object of one's affection is meant not for possession but as personalized inspiration.
In the classic two pancake stack Manti sees the eternal loss of the unification of the Christian Church, with divergent origins in God/Man Peter/Paul Catholic/Protestant coming to final manifestation in the questions concerning the authenticity of his own faith, sexuality, and lack of straight line speed. For as much as a good breakfast is desired, it sometimes remains an elusive ideal, as overly idealized as the Venus of Willendorf and as geopersonally separated as East versus West.
In the death of the professed idol Manti is able to overcome all of these false parallels, but yet the loss is shared by both the creator and the created, the latter shedding butter tears and with syrup mouth rotund in the anguish of assassinated myth."