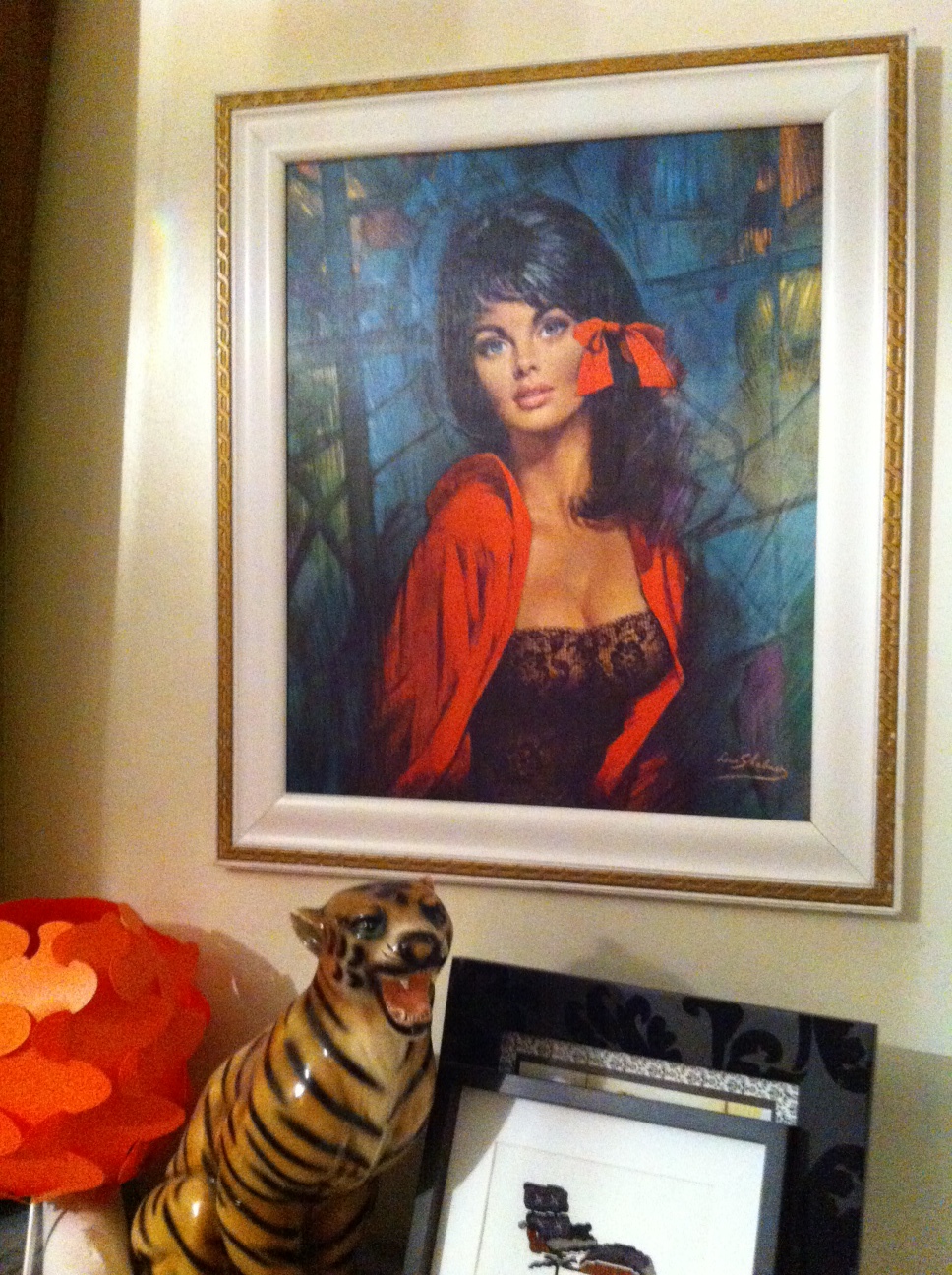 I first laid eyes on Melanie in a coffee table book, 'Kitsch Deluxe'. Since then, and for the last five or six years, I've been trying to find her.
I found one of her friends, Nicole, a Jackie O lookalike, also by the painter Louis Shabner. I picked her up at a car boot sale for £20 or so, and she remains one of my favourite prints in the house. Melanie though, just never appeared anywhere. She would pop up every few weeks on eBay, but always went for anything between £50 and £150, which I just couldn't justify spending when groceries cost so much these days. About a week ago, about six in the morning, I clicked on my 'Shabner' saved search in eBay and there she was. Starting bid £0.99, Buy It Now £19.99
I would NEVER find her again at that price, so I just HAD to buy her. She arrived today and is as stunning & bright in real life as in the photos. Now all I need is a Tretchikoff.