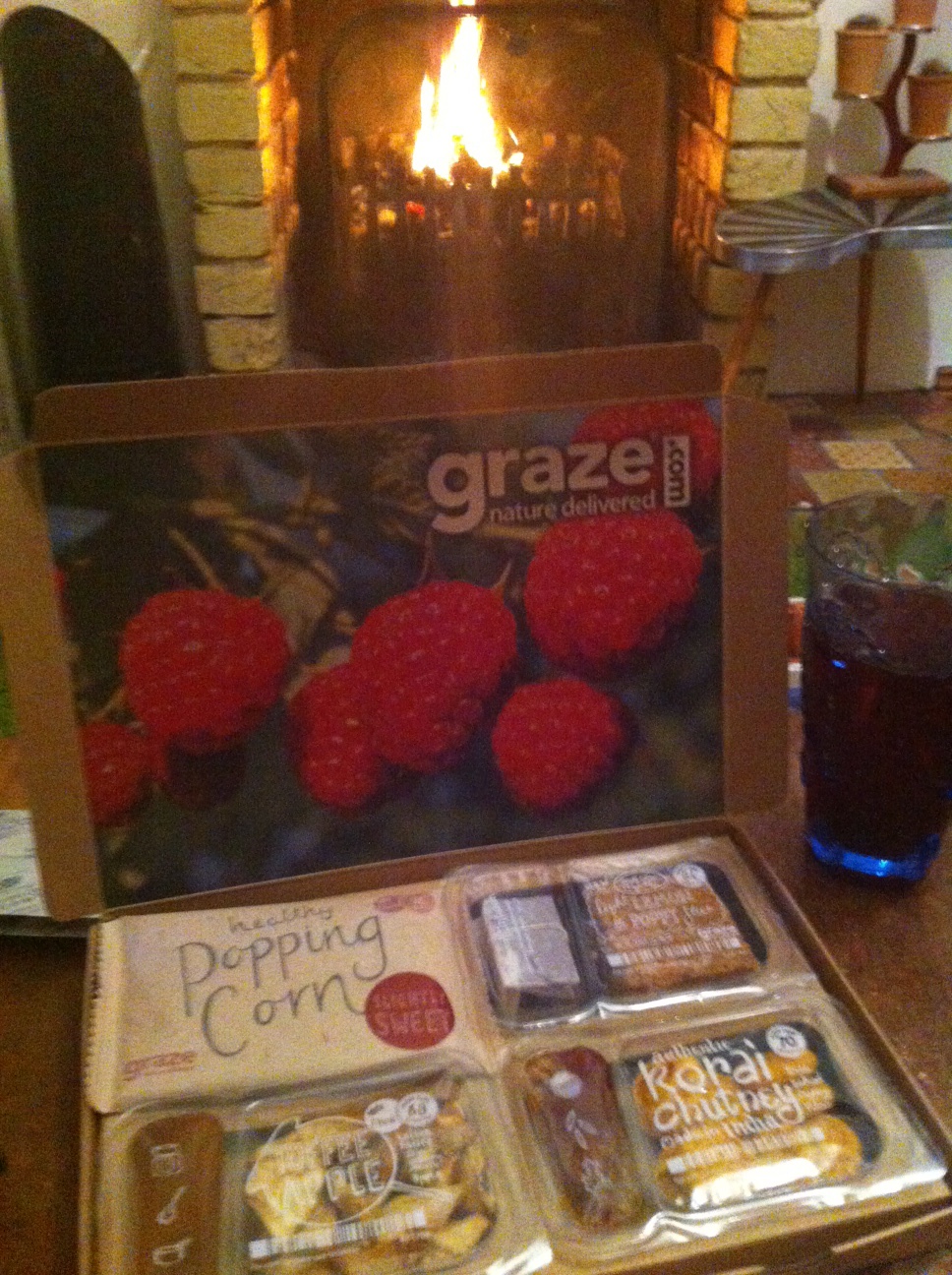 Today the postman brought me popcorn, apple with toffee dipping sauce & two other lovely snacks in the form of my
Graze.com
box.
I've been a
Graze.com
subscriber for years now, back from the days when they used to include fresh fruit (which in the end proved tricky if your box got delayed in the post, as it wasn't fresh for too long)
The Graze Box has always been a healthy, natural alternative snack and its evolved into a something which is really my cup of tea. Literally, as one of the snacks you can receive is a lemon & poppy seed sponge with a tea bag for your afternoon break.
The Graze box system is straight forward. Pick which days you want a box delivered, choose your delivery point, work or even your office, and that's it.
If like me you love curry crackers with Indian chutney dipping sauce, but recoil in horror at the though of receiving a little pouch of chocolate raisins, that's not a problem either. When you sign up you can go through and rate the various treats, 'binning' the ones you definitely never want to receive.
You can also rate the foods you 'love', 'like' or would wish were 'sent soon', although which four items you receive is always a little surprise (excluding the binned items, they will never send you those).
Want to try it for yourself? I have a code for you all to receive one free box, with free shipping. What have you got to lose?
And if you like what you nibble, you can sign up to continue to receive daily, weekly, biweekly deliveries. A gift voucher for Graze could also make a novel Christmas gift for someone who is tricky to buy for. The novelty alone is great for big kids like me. Everyone likes getting post!