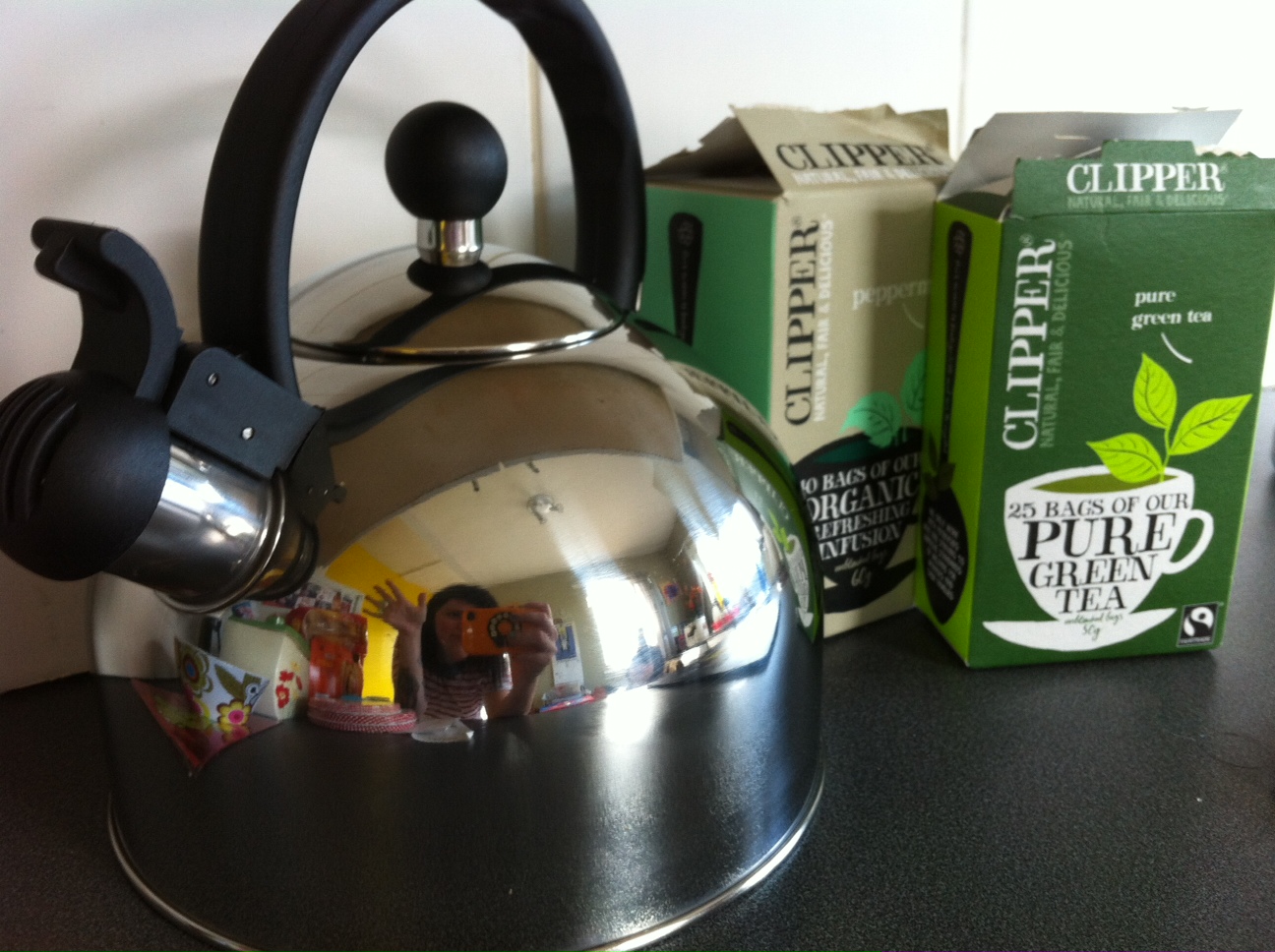 A kettle so shiny you can see me waving to you in it. The whistling kettle is part of the French Kitchen inspired Sabichi Boucherie collection. They sent me one so I could experience making a good, old cuppa the old fashioned way. At £10 it's a design classic that will fit right in with any Cath Kidston adorned vintage kitchen.
Theres something very comforting about the whistle letting you know it's tea time. It must be nostalgia, as soon as the whistle piped up I was whisked back to supper times in my parents' touring caravan.
www.Sabichi.co.uk
Tea lovers watch out, as I've more tea related posts coming this week. Excuse my rusty, old cooker!