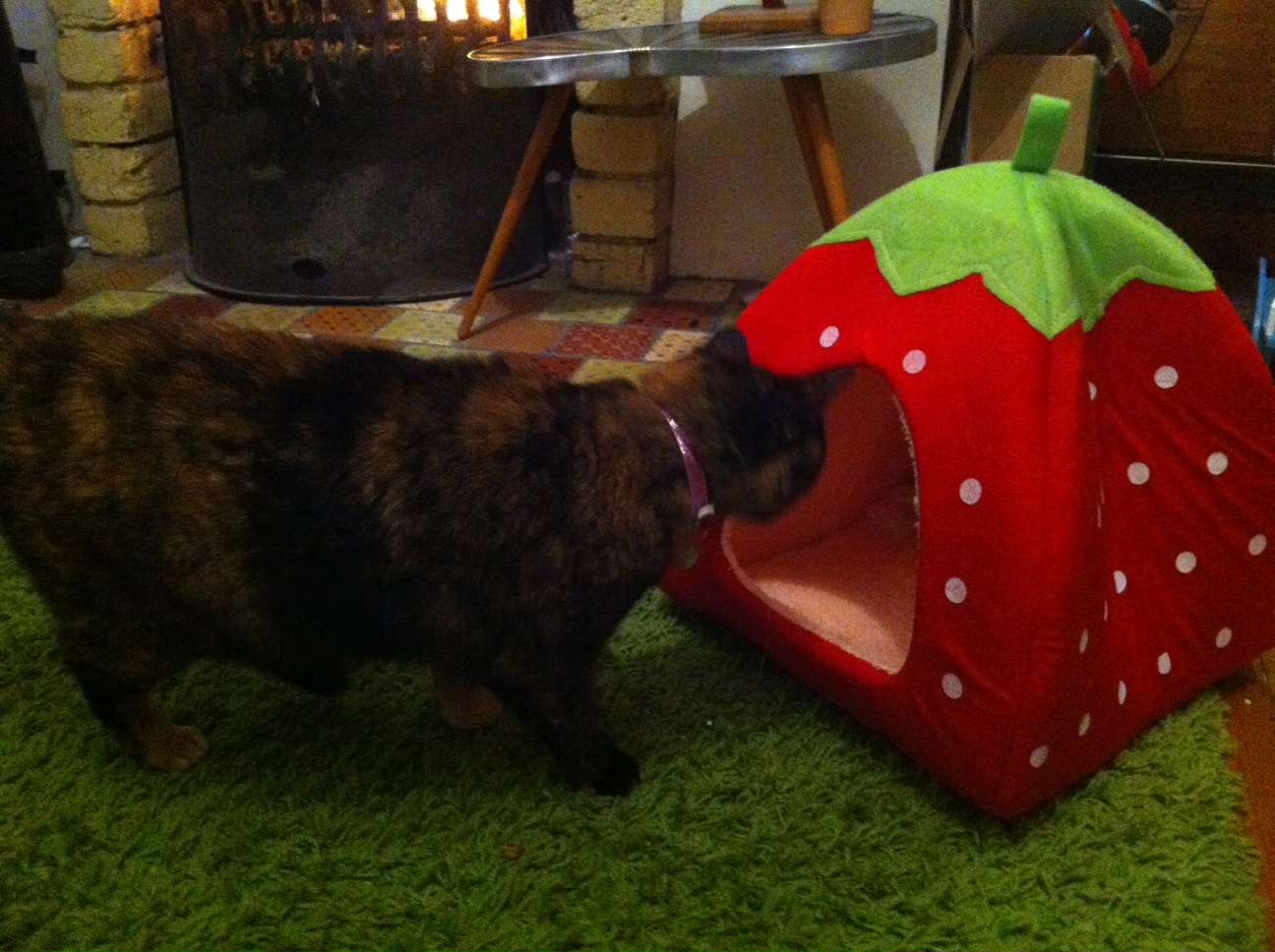 What are you doing this evening? Me? I'm just coaxing my cat into a giant strawberry with bits of chicken.
She sleeps in the kitchen at night and its bloody freezing down there so I've upgraded her from normal cat bed to giant strawberry castle. For heat benefits, obviously. Not just so I can see a cat inside a strawberry house.
I got mine on worldwide eBay so it was dirt cheap. Here's the link.