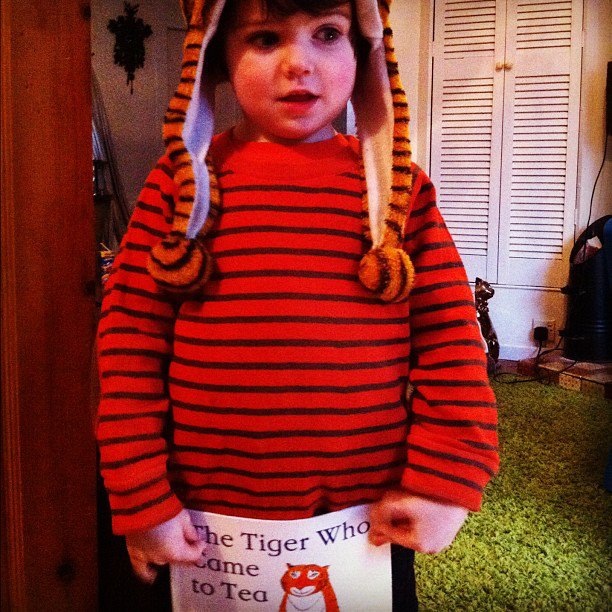 World Book Day is a fantastic worldwide event in which children are given book tokens at their schools and nurseries. With these book tokens they can redeem a special World Book Day book from their local bookstore.
With a huge range of different titles on offer every year, with many written by famous and much-loved children's authors, it's a great opportunity to encourage your child to read more, and to help them expand their collection from a young age.
2013's World Book Day sees 8 modern classics on offer, with kids' favourites Francesca Simon and Tony Ross (authors of the Horrid Henry series), Anthony Horowitz (from Artemis Fowl fame), Lauren Child (known for Charlie and Lola, and Clarice Bean), and Cathy Cassidy (winner of the Queen of Teen award) amongst the fantastic authors who have contributed to this event.
If your child is a little reluctant to get involved with the programme, a great way to get them excited is by getting them to dress up as their favourite book characters.
My son's school are taking part again this year. Last year he was The Tiger Who Came to Tea!
You can get involved too as it's a really fun way to join in and encourage shy children to be a little more adventurous.
Here are some costumes to think about to really get the most out of World Book Day 2013.
Giraffes Can't Dance by Giles Andreae and Guy Parker-Rees is a really fun colouring and puzzle book for ages 3+. The book features all kinds of exotic animals, so how about dressing up your little monkeys as well?

Elephant costumes are also really cute, as are alligators, tigers or even a wolf!
Children absolutely adore Horrid Henry, and authors Francesca Simon and Tony Ross have penned a brand newedition just for World Book Day. Fancydressball.co.uk actually stocks a Horrid Henry costume, which is completely perfect for any child who'd like to pretend to be Henry for the day.
Tony Robinson is known to children not as Baldrick, but as the writer that makes history really fun! While his World Book Day contribution might be Funny Inventions, if your kid loves history, the dressing up possibilities are endless.
These are just a few ideas to help you on your way to making the most out of World Book Day, so let me know how you get on via Twitter @rudedoodle.