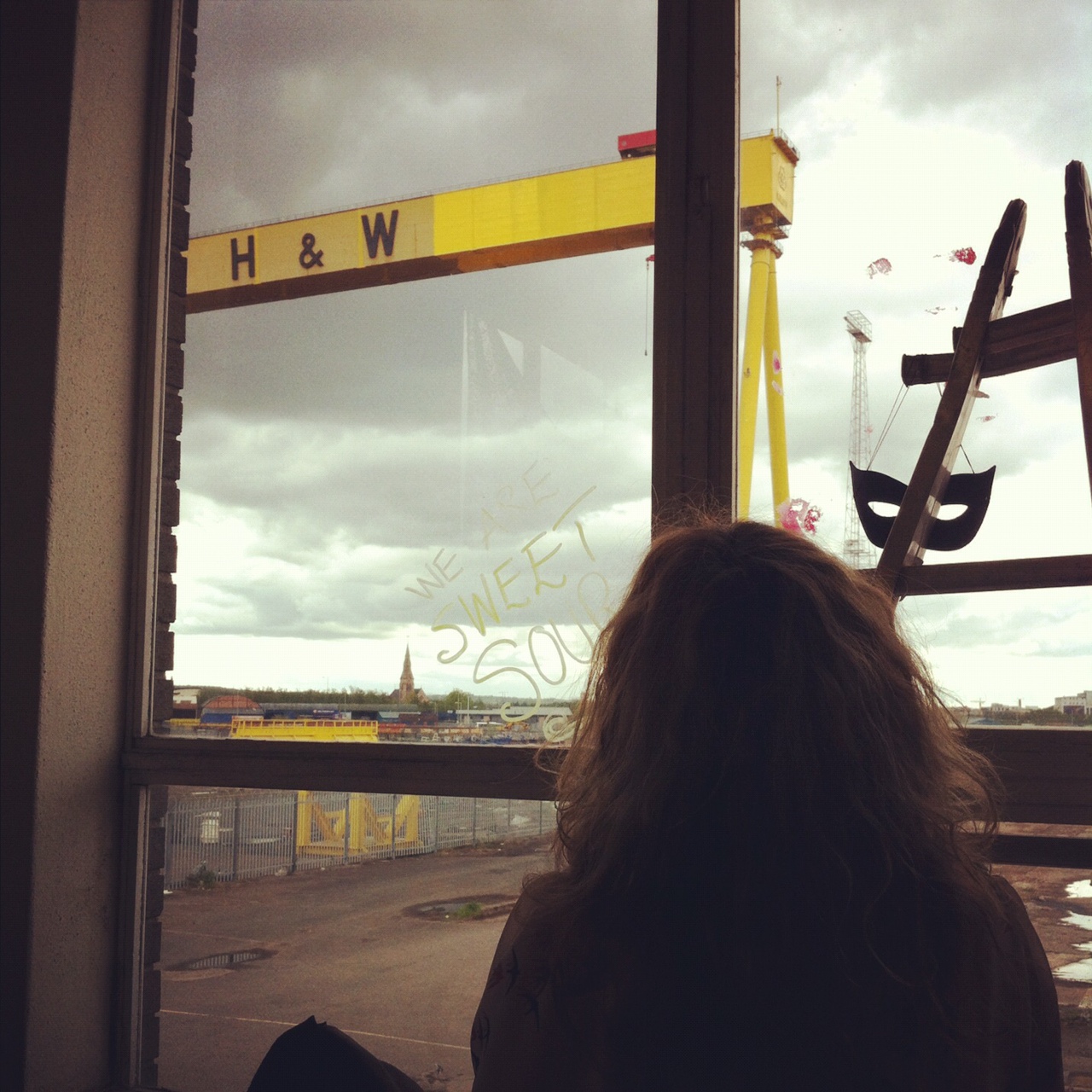 'Crafty Belfast' IS Emma Gilles, and where ever she goes, her ideas & magic go with her. She has moved with the times and brought her gallery to the Titanic Quarter in Belfast, just across the road from the soundstage where they film Game of Thrones.
Crafty's new home is equally epic. Housed in the T13 hanger, before you reach the gallery space you are led through a huge indoor skate park.
Emma took me on a tour of the new gallery space, and it really is pretty special. The first gallery is a vault like chamber with peculiar objects and stunning local art work.
Some of the peculiar items include my own Kitsch Boxes, so watch out for those when you visit.
Just off the 'vault' is an old, gutted male bathroom & toilet room. Perhaps used by ship builders years ago, this space is now adorned with Jai Sewell's beautiful watercolour pornography.
http://watercolourporn.tumblr.com/
Upstairs there is another themed room of art based around ship building and local sights. Another room overlooks the entire skatepark from two storeys up. I think I must have sounded like a broken record during my tour, everything was so 'brilliant'! Emma just buzzes with ideas during any chat I've had with her. She has even themed the unisex toilets as a crazy little shop.
Lastly Emma showed me her office work space, with the best view in the city (top pic). Even at that she has further plans to turn that room into a hair salon. And she will do it too, the enthusiasm that Emma has about her work & other artists is infectious.
There are other galleries, but I'm keeping them secret for Emma to show you when you call to visit her. You'll be made most welcome.
www.facebook.com/CraftyHQ