Belfast's best BBQ joint, Bubbacue, launched its first chicken wing challenge last week.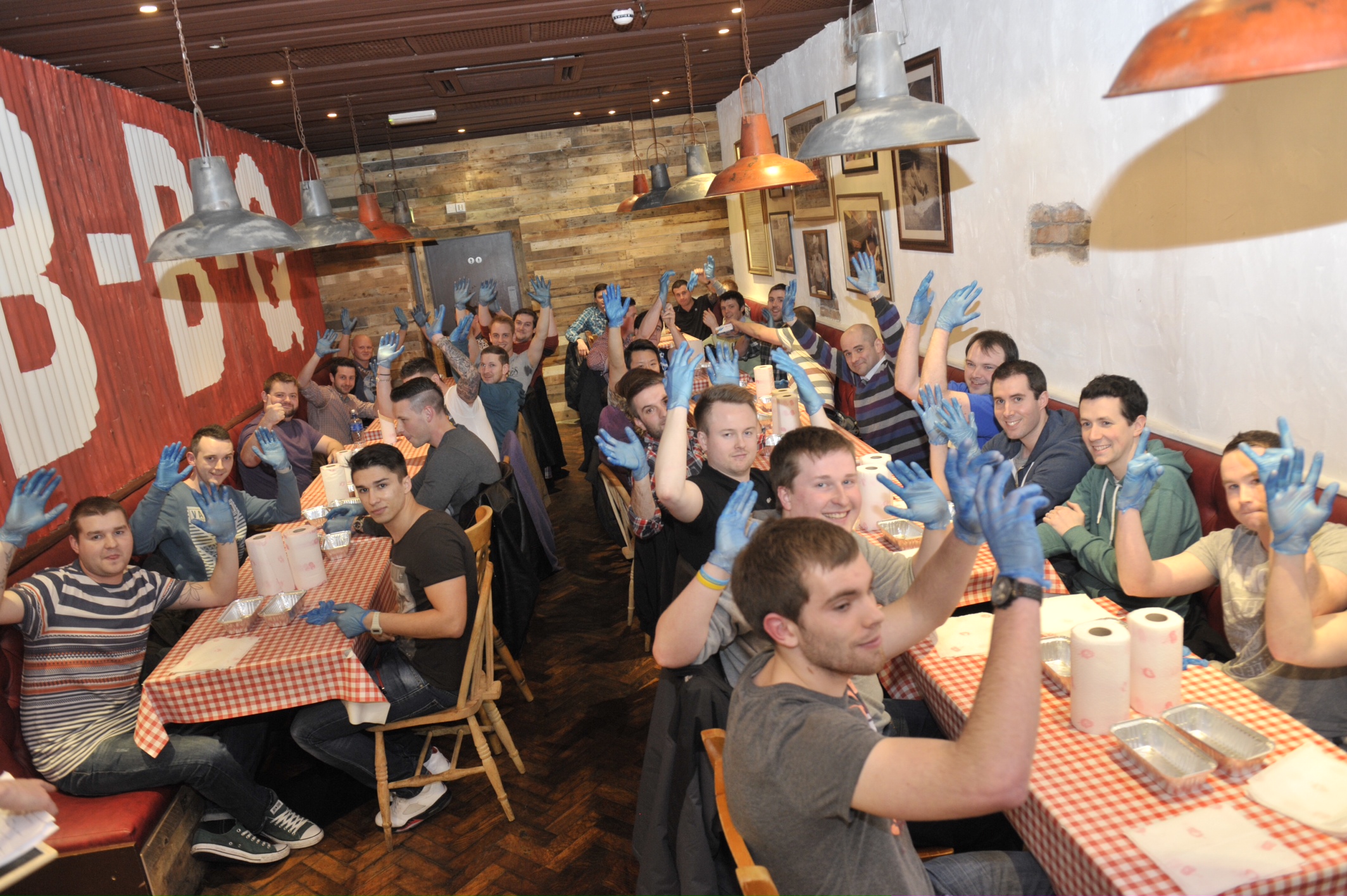 Bubba's chefs served up wings laced with habanero powder, homemade naga chilli sauce plus a few other surprise chillies for good measure. Forty brave souls stepped up to show what they were made of, with five making it all the way through the five excruciating rounds to be crowned the winners.
Contestants were given five of the burning wings at a time, to be completed in five minutes, with a three minute break between each of the five rounds. Chefs prepared the wings wearing gas masks, as naga chillies have been used in biological warfare, before serving the wings, which got hotter and hotter as the rounds went on.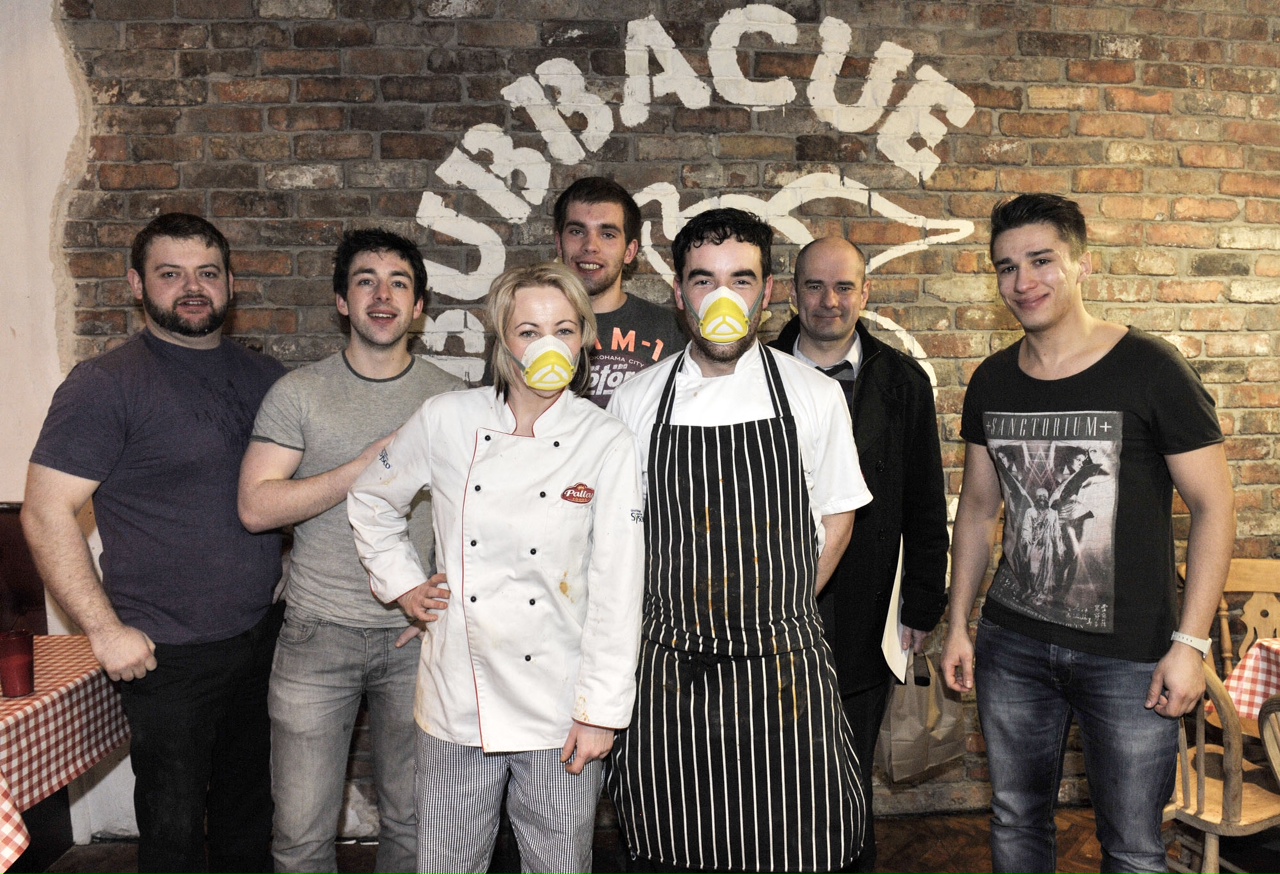 Head Chef, Colin McSherry, said: "The skin on my face was burning as we were making the sauce, so I can't even imagine what the guy's mouths felt like. A lot of people dropped out after round 3, partly because the wings were getting hotter but also because the heat of the naga chilli intensifies as time goes on. This is why we had a 3 minute break in between rounds as well, it was pretty evil but that was the plan!"
The next Bubbacue wing challenge is due to take place in April. For more information on how to enter email info@bubbacue.com or for updates please visitwww.facebook.com/bubbacuebelfast or follow @bubbacuebelfast on Twitter.