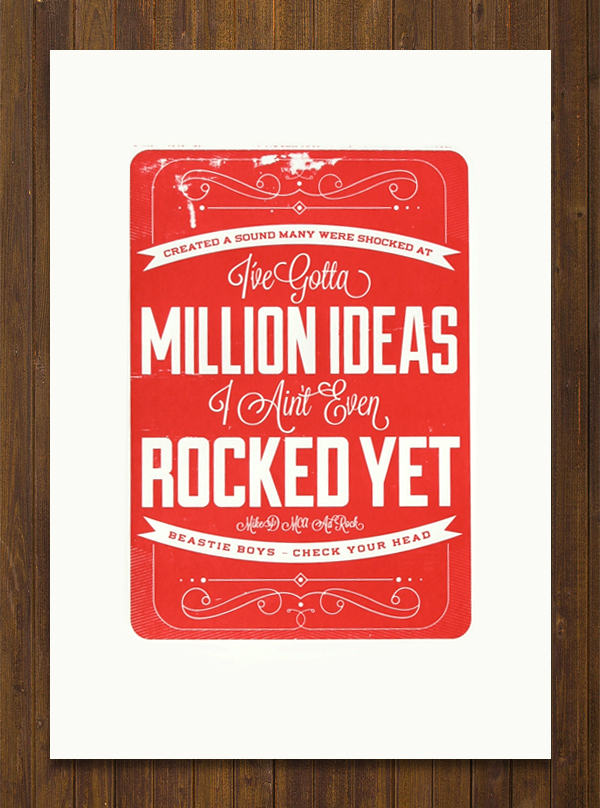 Who better than the Beastie Boys to motivate you in the workspace. I'll let artist Neal McCullough tell it in his own words.
"A Million Ideas
Based on an inspirational lyric from The Beastie Boys 1991 album "Check Your Head" I've played with the Duke & Lavendria typefaces from Lost Type to create this print I'd originally designed to hang in my own workspace as a confidence boosting piece to inspire me through mental blocks.
I've hand pulled only 20 of these 500x700mm(19.5" x 27.5") prints on Lambeth cartridge 350gsm and all prints are signed and numbered by myself. Each print costs only £25.00 ($40.00)."