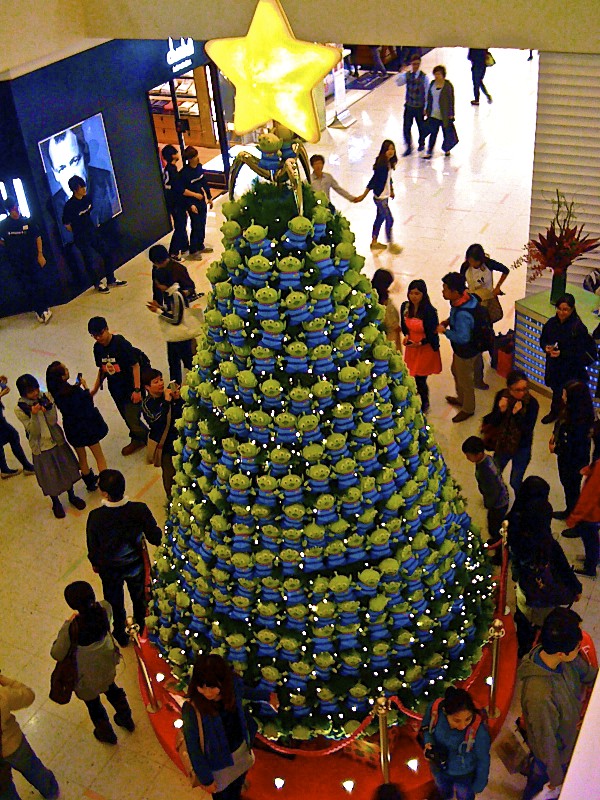 Huge Toy Story themed Christmas tree in Hong Kong. Which gives me the excuse to show off my son's snazzy new Buzz Lightyear Moonboot slippers.
I've been looking for a boy's version of the cosy boot slippers this winter & they've all been too plain. Five year olds love character branded slippers, and my son just wouldn't settle for a pair of fairisle slippers.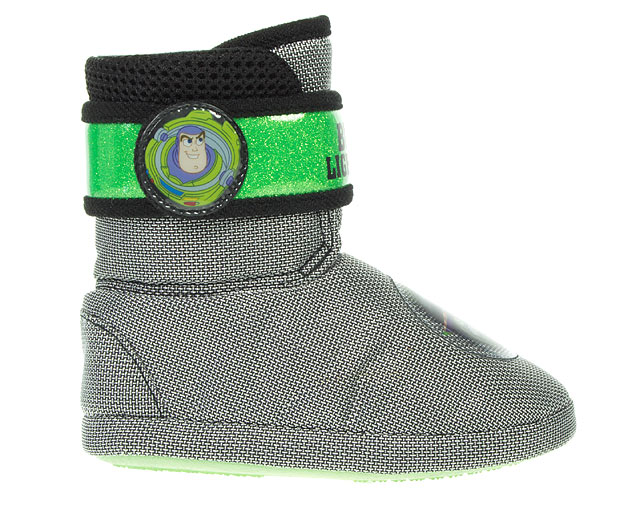 They are super shiny silver with green glittered velcro strap. Would definitely suit little girl Buzz Lightyear fans too. Plus, only a tenner!